Men charged in Ahmaud Arbery killing plead not guilty, May 11, 2021, a span of 444 days later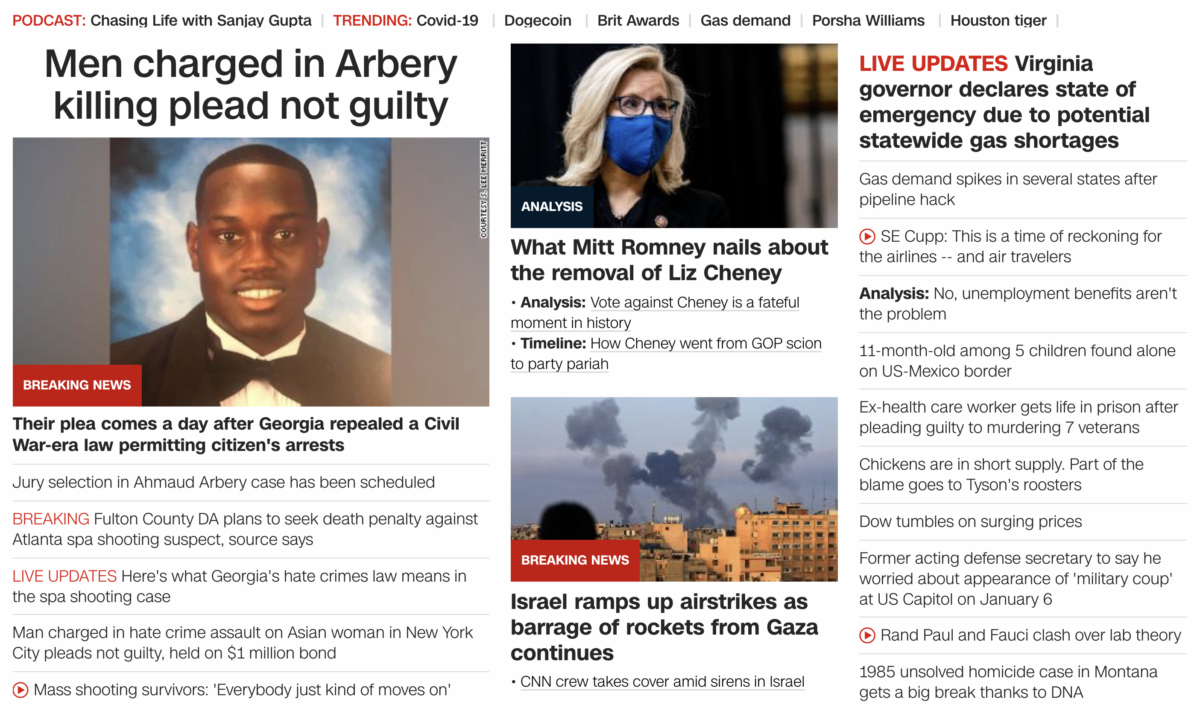 Notice, this news about 'killing' comes on May 11, or 11/5, like 115, a span of 444 days from the reported February 23, 2020 killing.



Remember, this happened in Georgia, just prior to George Floyd.
Georgia = 44, Shooting = 44, Execution = 44, Kill = 44
Then George Floyd was killed by the 44-year-old officer at the time, Derek Chauvin, on the 44th Parallel North. And of course the number 4 is associated with 'death'.
Also, let us not forget how Ahmaud Arbery overlaps with 'Jesuit Order'. Again, they're the divide and conquer gain.
Ahmaud Arbery = 54 / 72
Jesuit Order = 54 / 72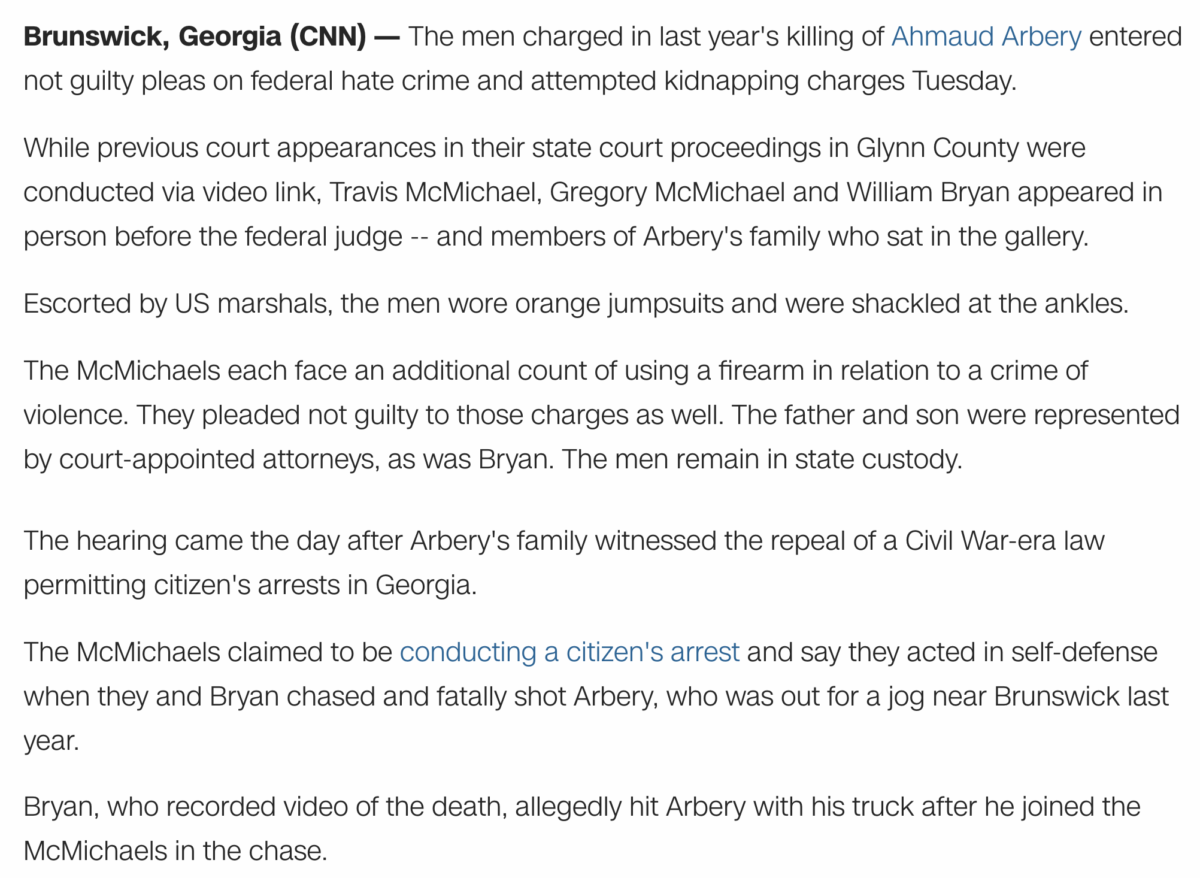 https://www.cnn.com/2021/05/11/us/ahmaud-arbery-georgia-murder-federal-hearing/index.html