Michael Jordan's July 6, 2023 vacation to Italy and the upcoming Bulls game on November 3, 2023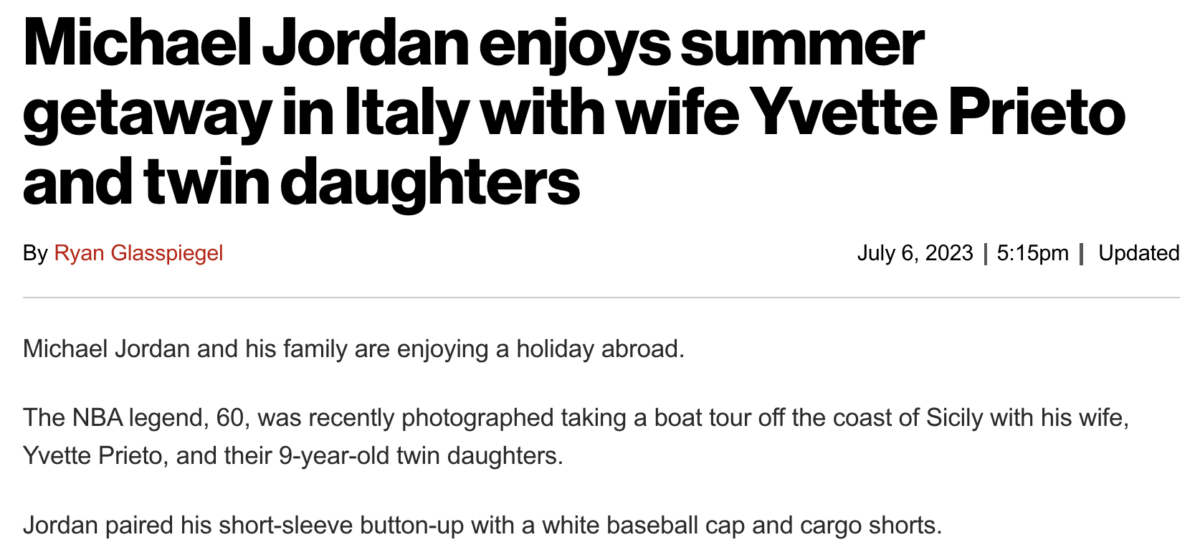 Notice, this news broke on July 6, or 7/6.
Michael Jordan = 76
–Slave = 76
–Negro = 76
–Blues = 76
The date can also be written 6/7.
Italy = 67
–Blood Sacrifice = 67
-Human Sacrifice = 67
From July 6 to Kobe's anniversary of debuting in the NBA, November 3, 2023, is a span of 121 days.
Blood Sacrifice = 121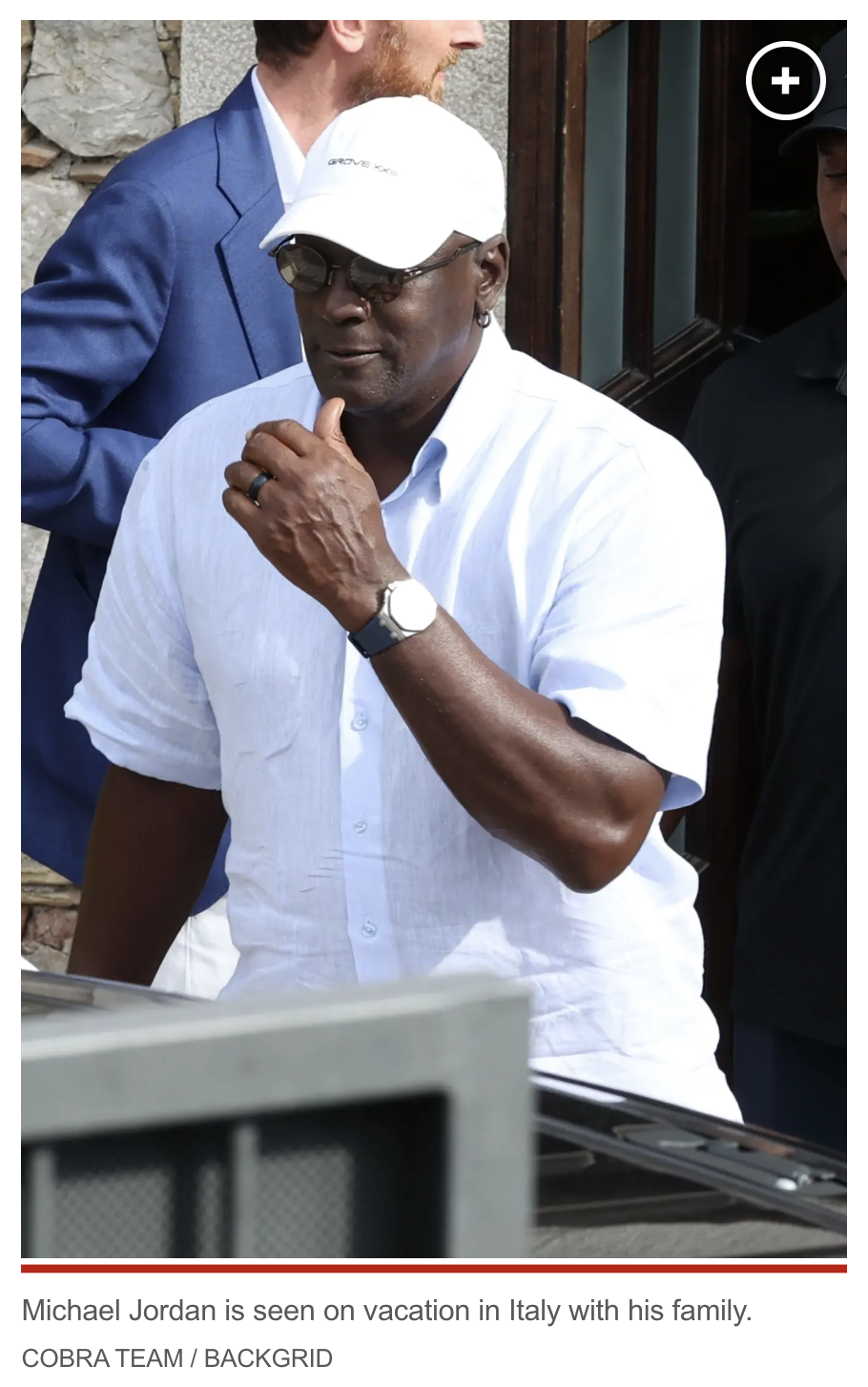 https://nypost.com/2023/07/06/michael-jordan-enjoys-getaway-in-italy-with-wife-and-family/
On November 3, 2023, the 27th anniversary of Kobe debuting, the man tied to Jordan… Michael Jordan's hometown Brooklyn Nets are facing his Chicago Bulls.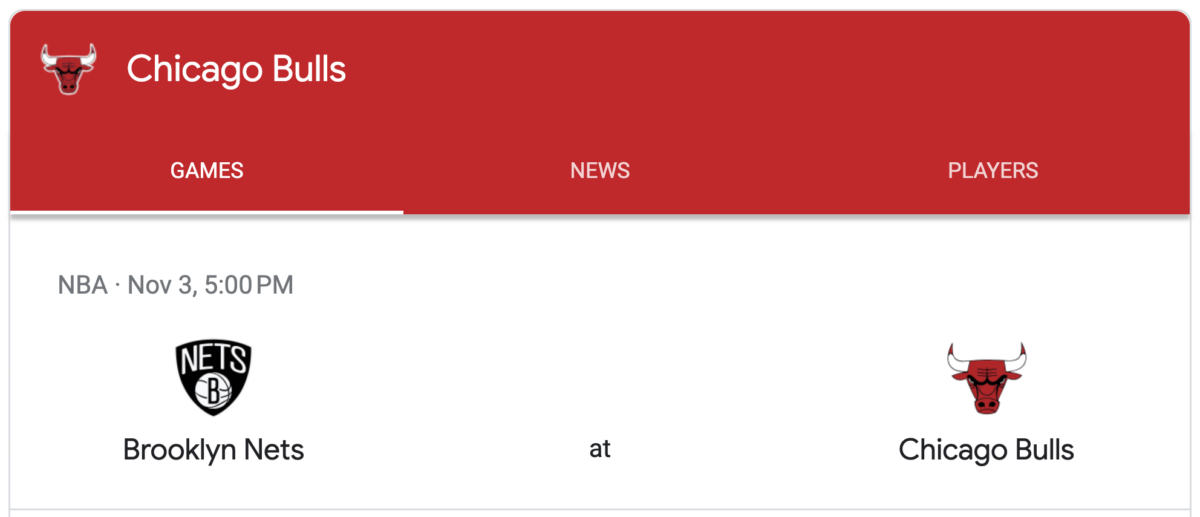 The Bulls start the season playing the Thunder, the franchise Jordan got his 4th championship over. That was in '96 when they were the Seattle Sonics, the year that Kobe would make his NBA debut. Of course Kobe died four seasons earlier.
It goes with Jordan's Italian wife being 44-years-old right now (don't overlook the March 26 birthday).

Also, July 6 was 201 days after Pope Francis's 86th birthday, December 17, 2022.
Jorge Mario Bergoglio = 201
The Jesuit Order = 201
Catholic Pope = 201
–Jesuits = 86
–Blood Sacrifice = 86
–Human Sacrifice = 86
Also noteworthy, July 6, 2023 was 179 weeks and 4 days after Kobe's death.
179, 41st prime
Kobe Bryant = 41
As you'll recall, Kobe died at age 41, while traveling from Catholic Mass, on the Pope's 41st day of his age, and it was death paired with Moses Malone. *Moses Malone = 41
Exodus 4:1 begins the story of Moses staff being turned to a snake (think Black Mamba).
Biblical Moses also sees the promised land from Jordan.
Moses Malone dead at 60. Kobe dropped 60 in his last game.
Malone = 60
Darryl Dawkins = 60 (RIP just before Moses Malone)
*Karl Malone = 60 (The Utah connection with Moses & Kobe)
And of course, Jordan is 60 right now. He was also 6-0. *Holy = 60 *Order = 60


Remember, Kobe died on the anniversary of Bear Bryant's passing, the 26th day of the year.
God = 26 *Game = 26 *Bryant = 26 *Jordan = 26
For one last point, Jordan was in Italy 139 days after his birthday, a number connecting to Sopranos deaths in Italy. *The Bavarian Illuminati = 139 *Freemasonry = 139 *America = 139