Michael K. Williams, found dead, September 6, 2021, 96 days after the anniversary of the release of The Wire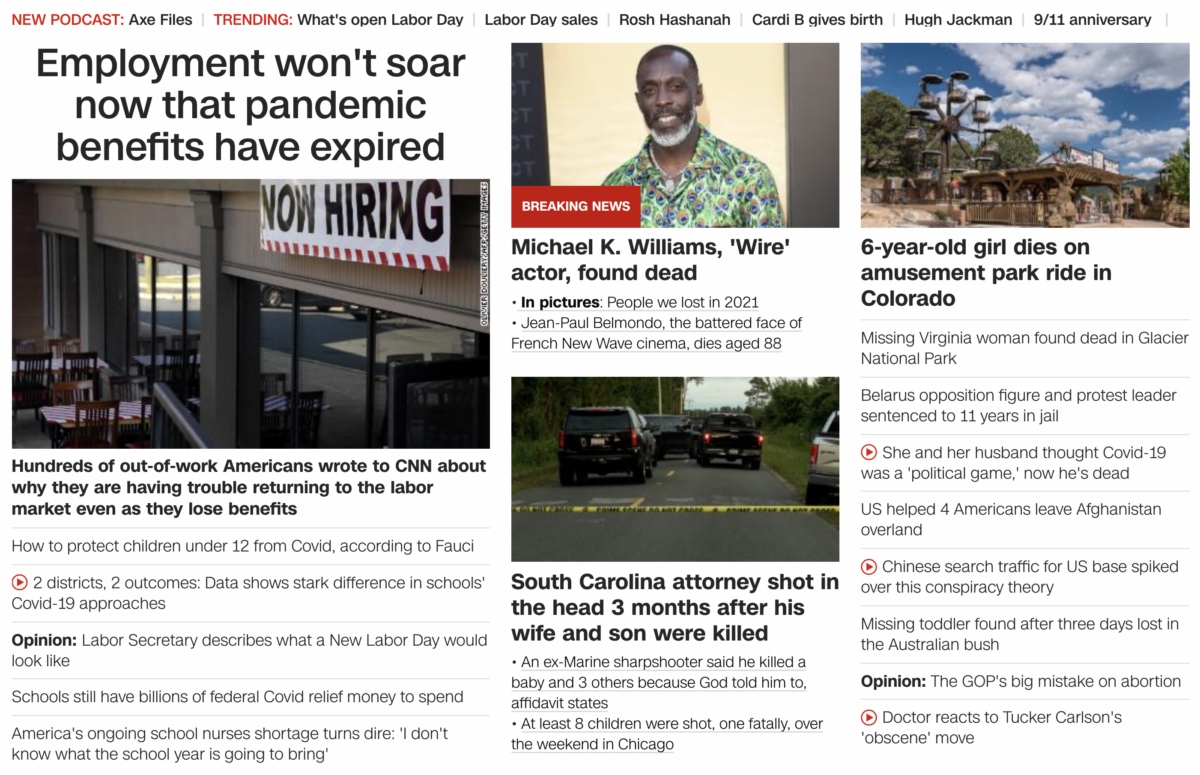 They're saying this is due to a potential 'heroin' overdose, and the news comes on September 6, a date that can be written 6/9, like 69.

This news comes on a date with 56 numerology, and he was 54 years old.
9/6/2021 = 9+6+20+21 = 56
Society of Jesus = 56
He was 54 years old
Jesuit Order = 54
*First episode of The Wire begins May 4, or 5/4
With regards to being dead at 54, his character is based on Donnie Andrews, who was born April 29, in the year 1954, emphasis on '54.

And again, 54 and 56 connect with the Jesuits, or the Society of Jesus.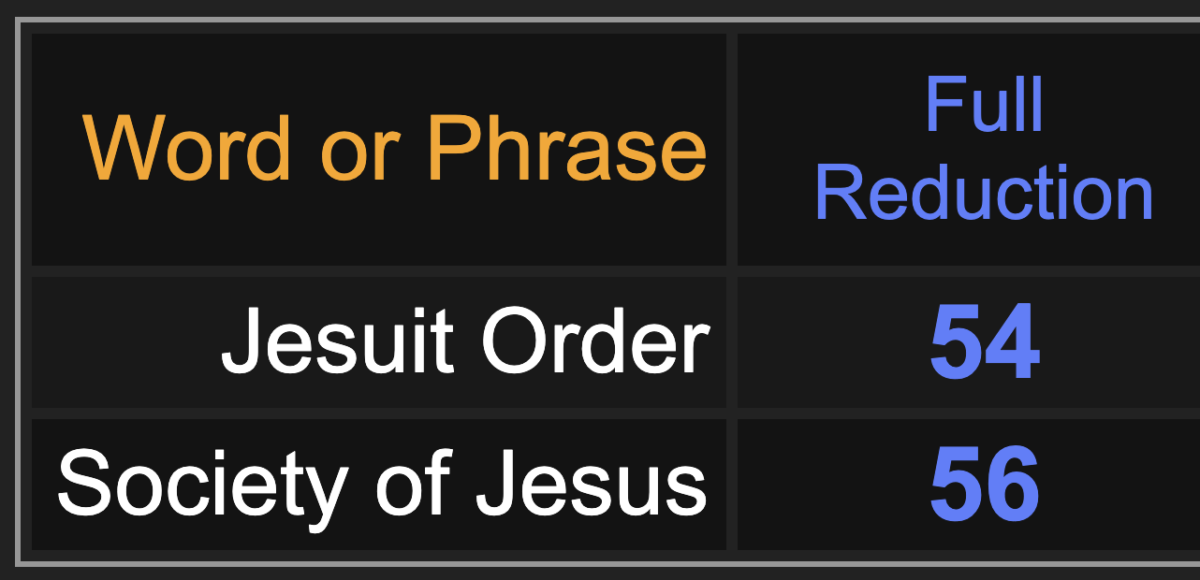 The Jesuit Order = 69 (6/9 date)
Williams' last post on social media was a clip of Tracy Morgan saying "don't cry for me." He posted it September 1, 2021.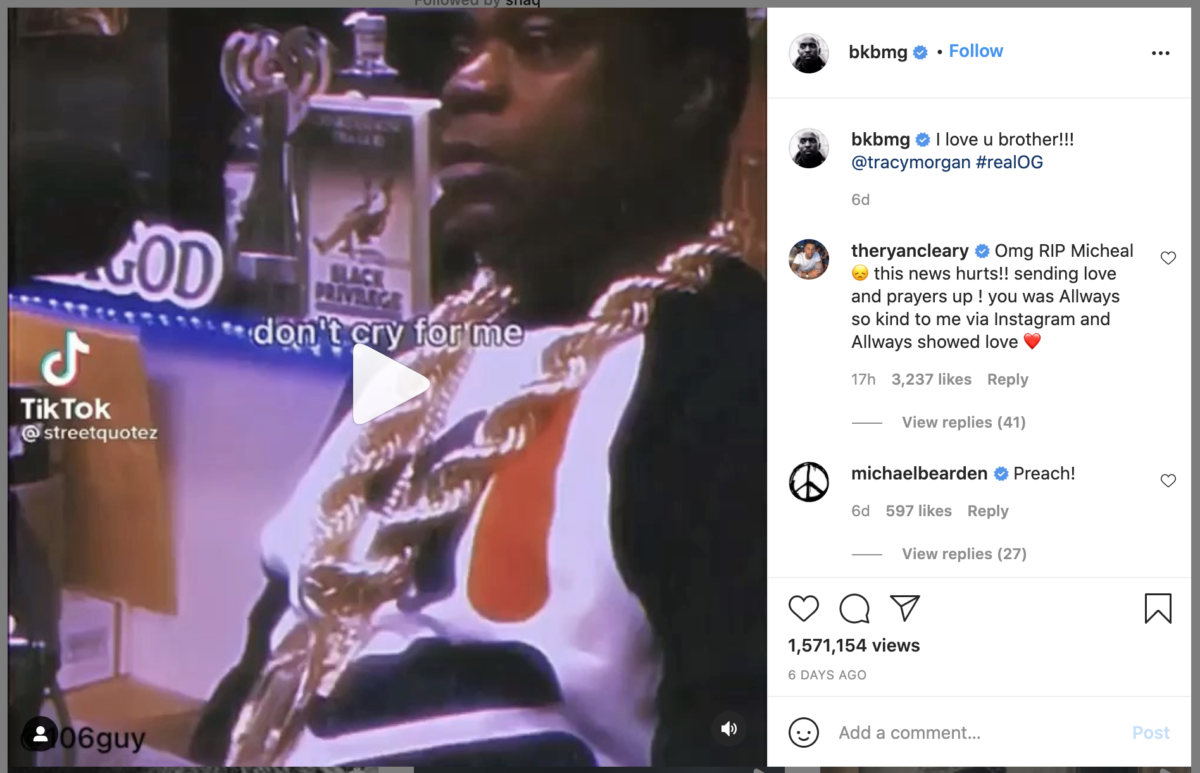 And for another 54, his last show was the HP Lovecraft Series.
HP Lovecraft = 54

Keep in mind this death comes in the time of Virgo, the time of the Virgin Mary's birthday, and The Wire was set in Maryland. Furthermore, Mary is the moon, and the moon works in 19 year cycles, and the Wire released 19 years ago, in 2002.
Speaking of The Wire's release, he is dead on 9/6, 96 days after the anniversary of the release of The Wire, June 2, 2021.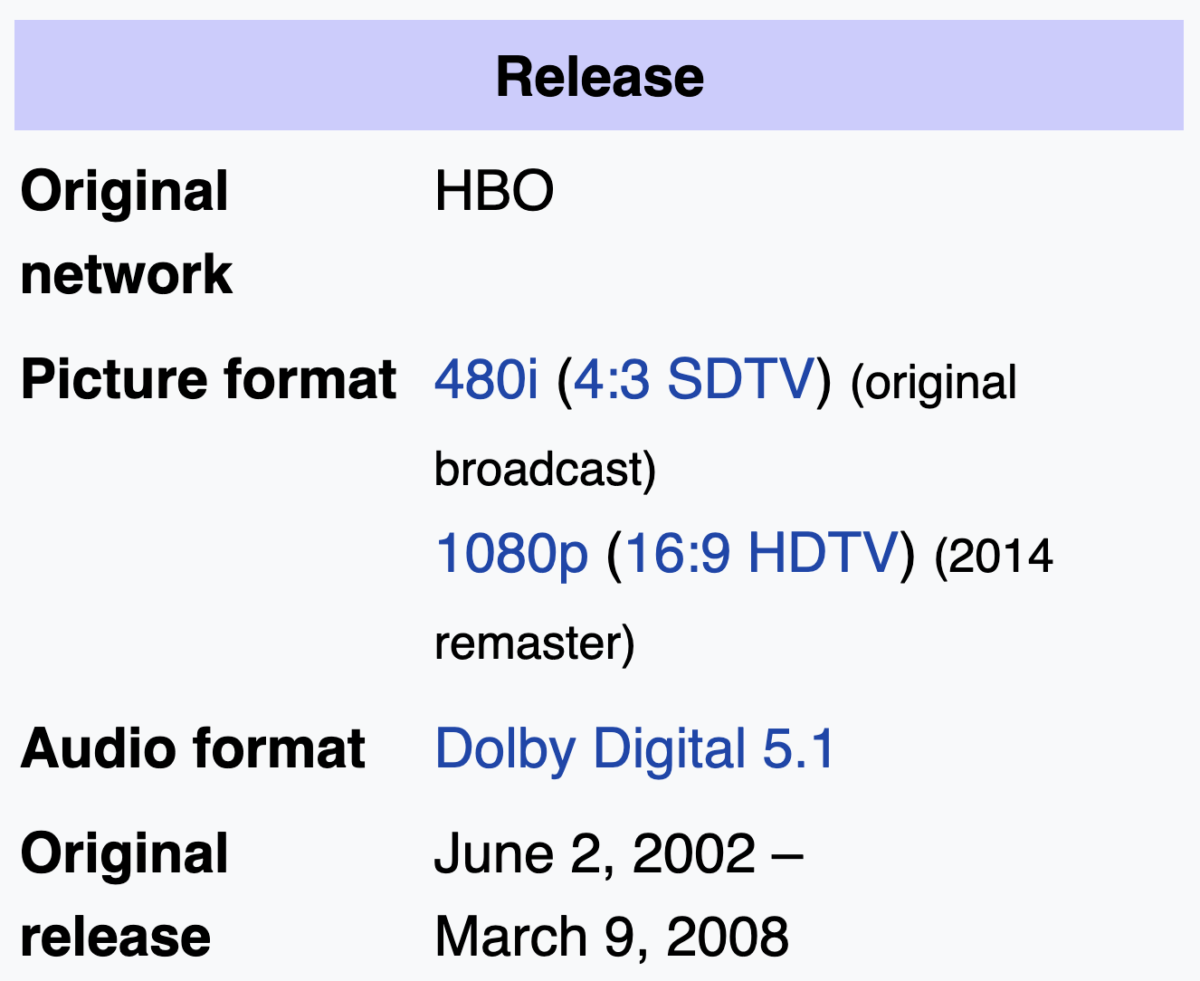 Freemason = 96
Knowledge = 96
Satanism = 96
Notice that show released on June 2.
Mason = 62
I remember listening to this actor talk about how he was made to choose between going to his friend's funeral, or continuing his character on The Wire. Now sadly, it is his funeral.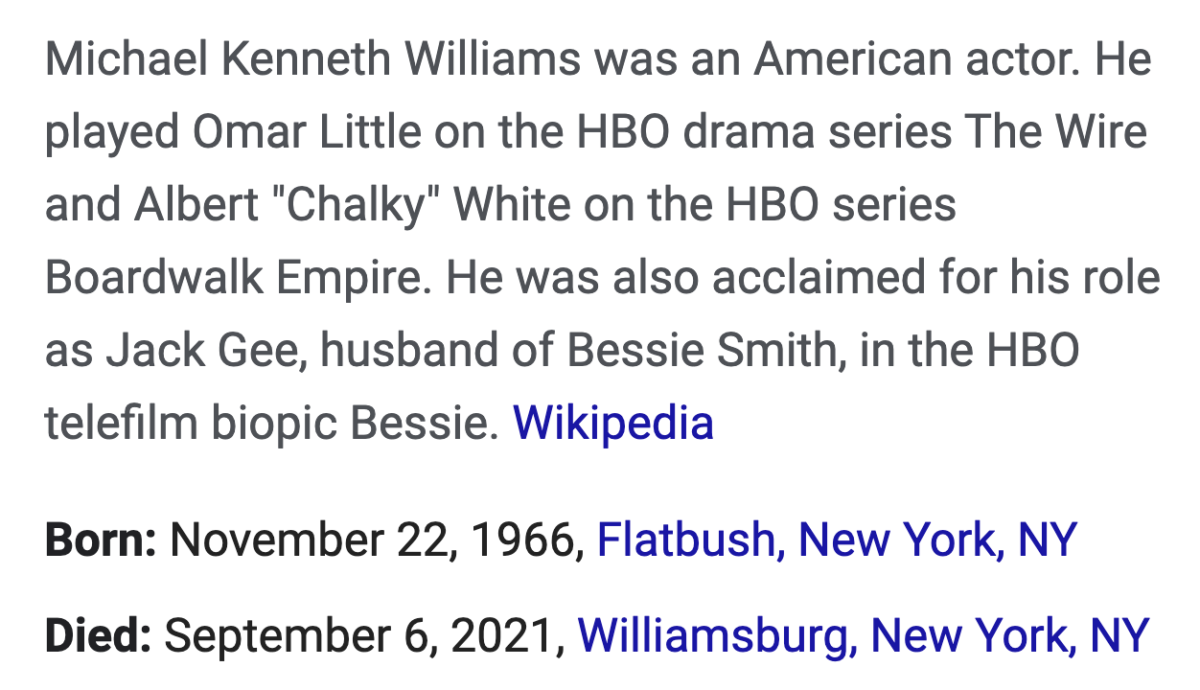 He has died 288 days after his birthday.
That was a prominent number in the death of another black actor, Chadwick Boseman.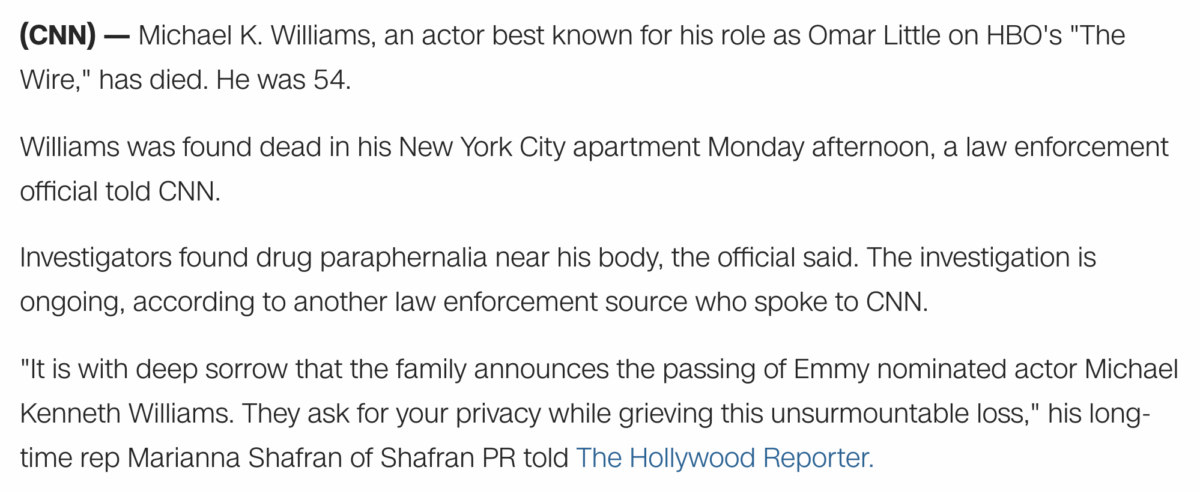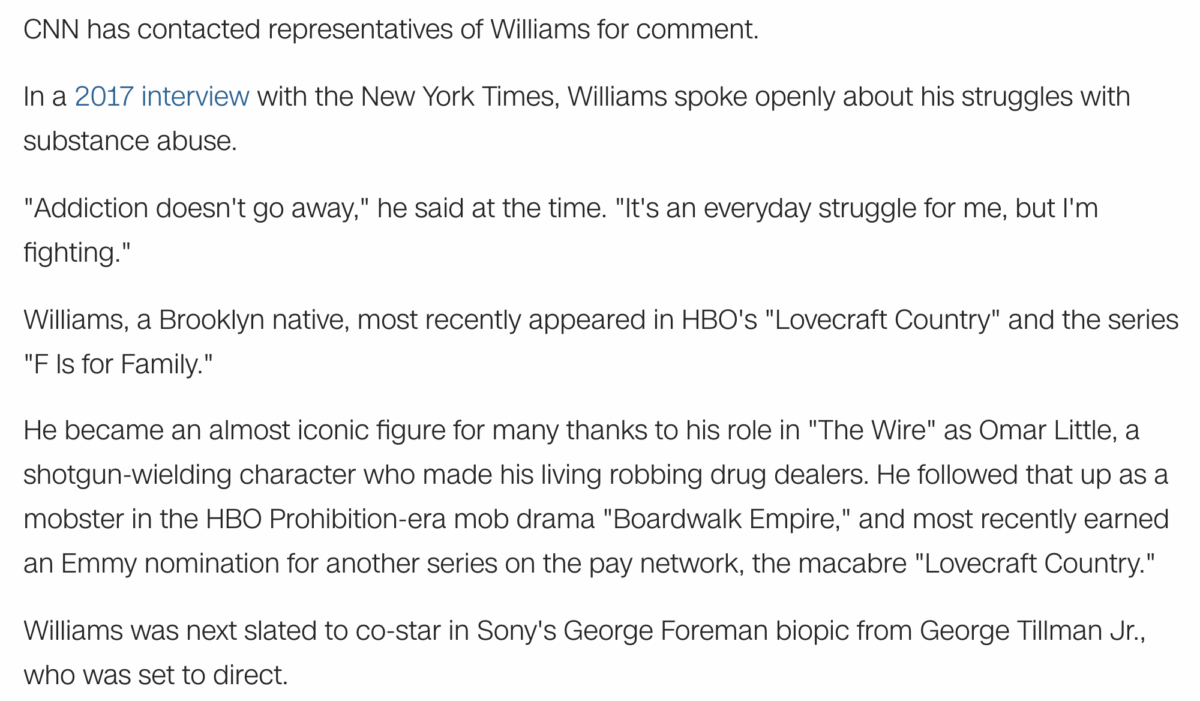 https://www.cnn.com/2021/09/06/entertainment/michael-k-williams/index.html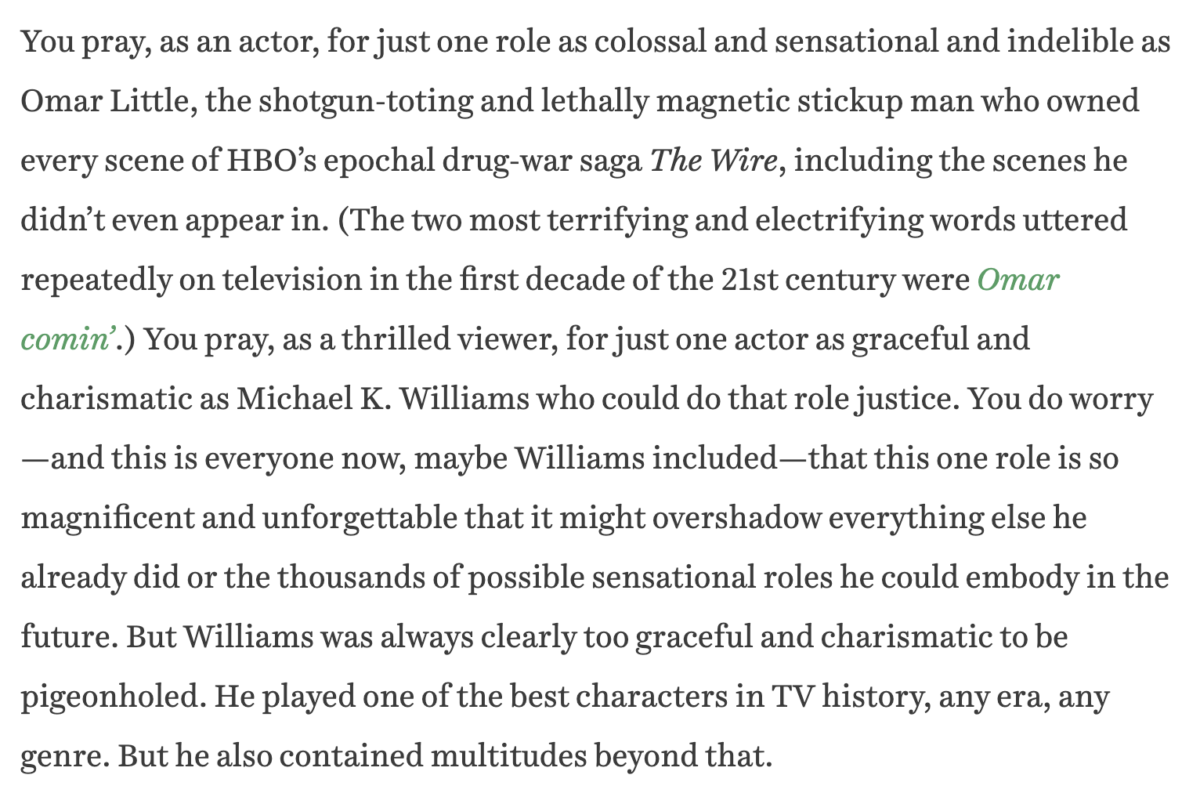 https://www.theringer.com/2021/9/6/22660147/michael-k-williams-obituary-omar-little-the-wire-lovecraft-country