Michigan Attorney General Dana Nessel says anti-semite targeted her for assassination, March 2, 2023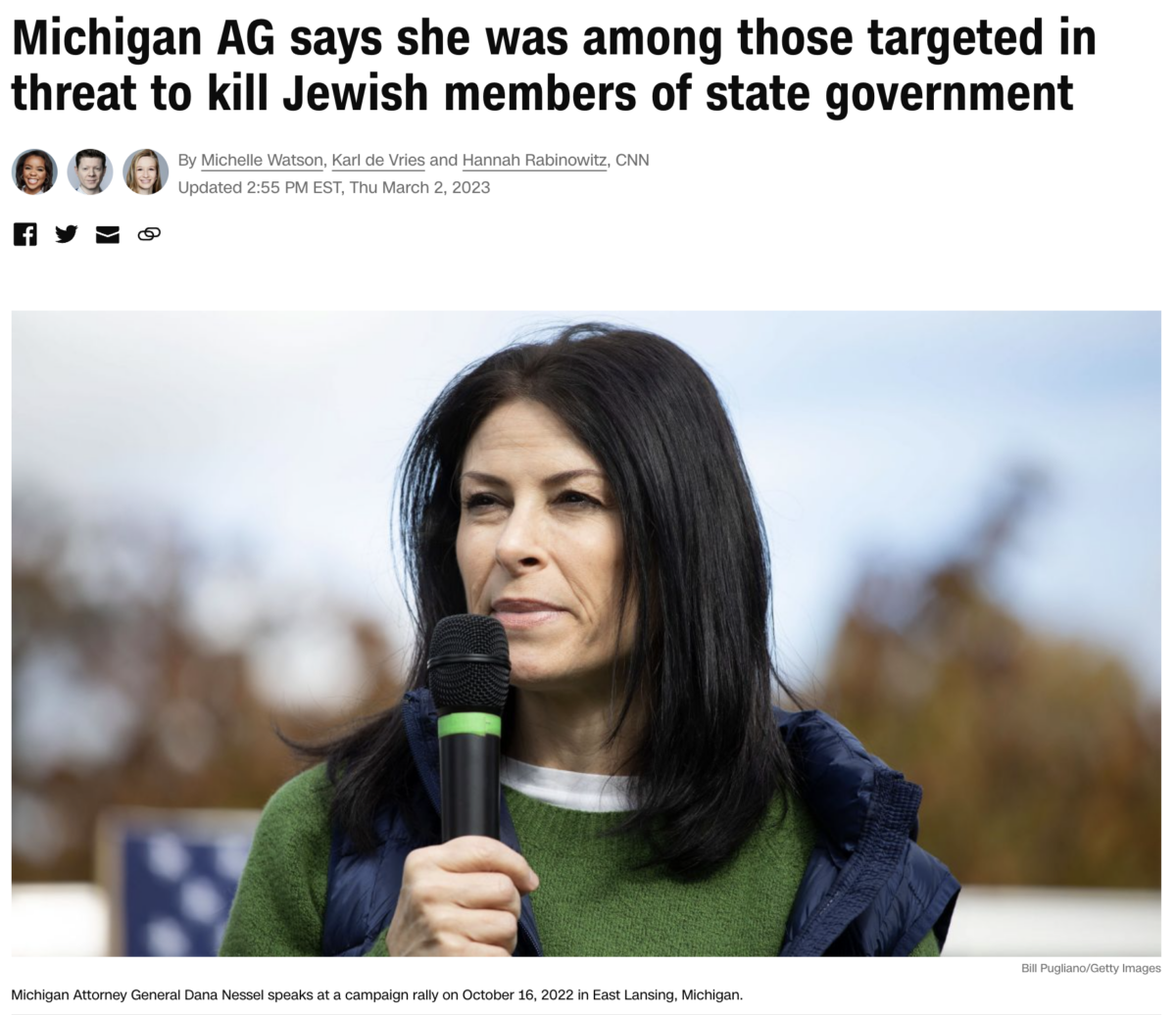 Notice, Jack Eugene Carpenter III, was arrested by the Federal Bureau of Investigation.
Government = 133


Notice he was arrested on February 18, 2023.
2/18/2023 = 2+18+20+23 = 63
Rabbinic Judaism = 63
You'll see the mention of 63 below.
Also, the date 2/18 is like the number 218. It reminds me of when the FBI came to my house on August 21, 2018, or 21/8, and falsely accused me of threatening Jews.
Holy Roman Empire = 218
Watch my video on this story.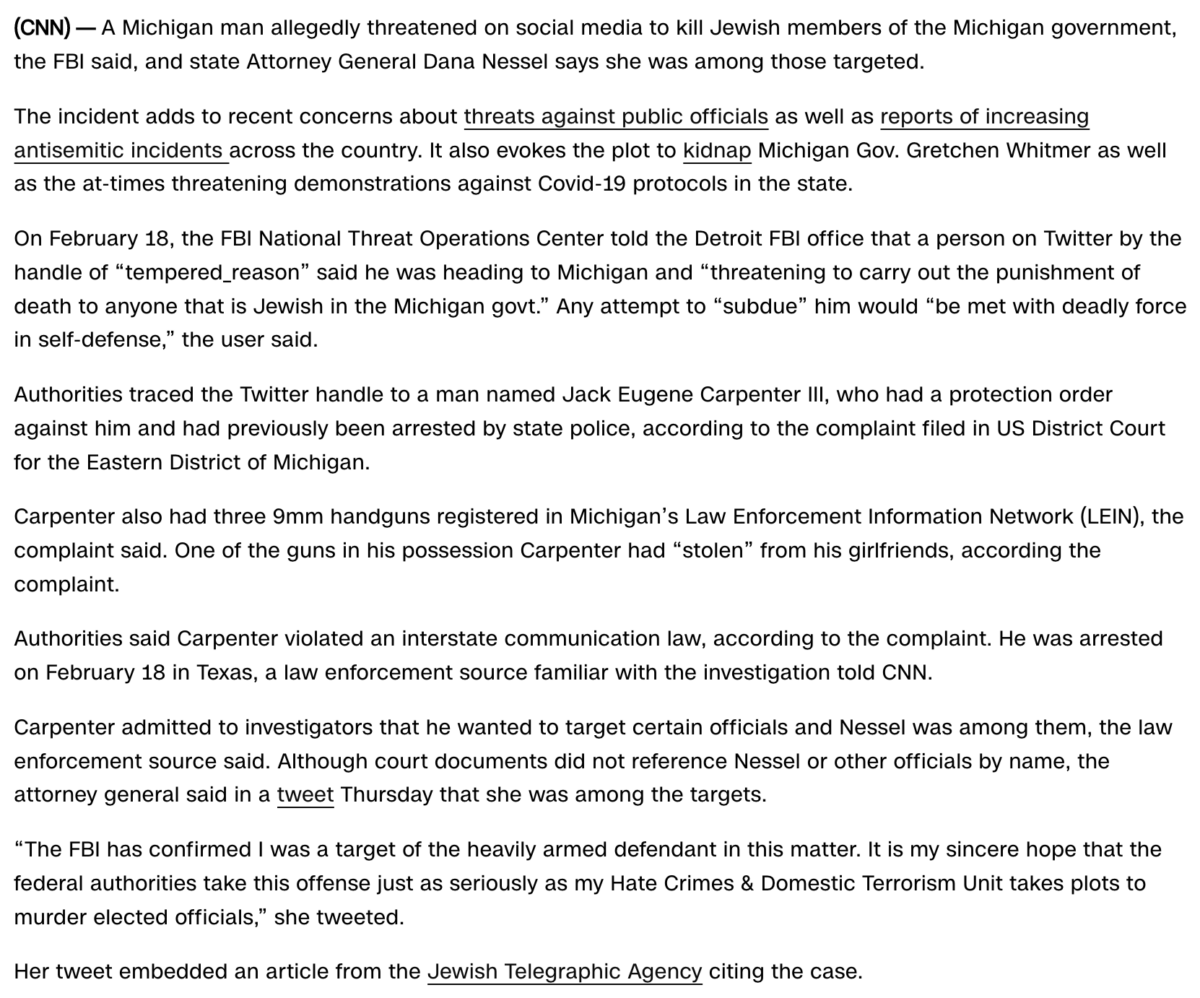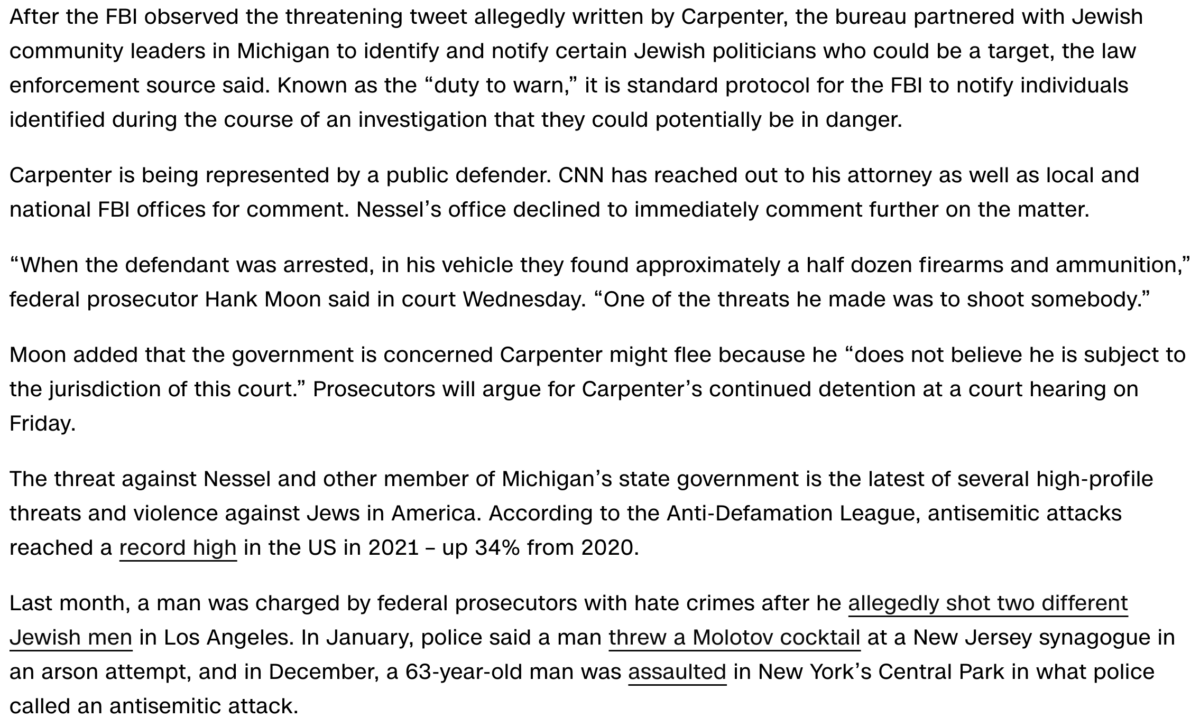 https://www.cnn.com/2023/03/02/politics/dana-nessel-plot-michigan/index.html
Up 34%? Jewish = 34.