Mikhail Gorbachev, last leader of the Soviet Union, dead at 91, August 30, 2022, 187 days after the military conflict began between Russia & Ukraine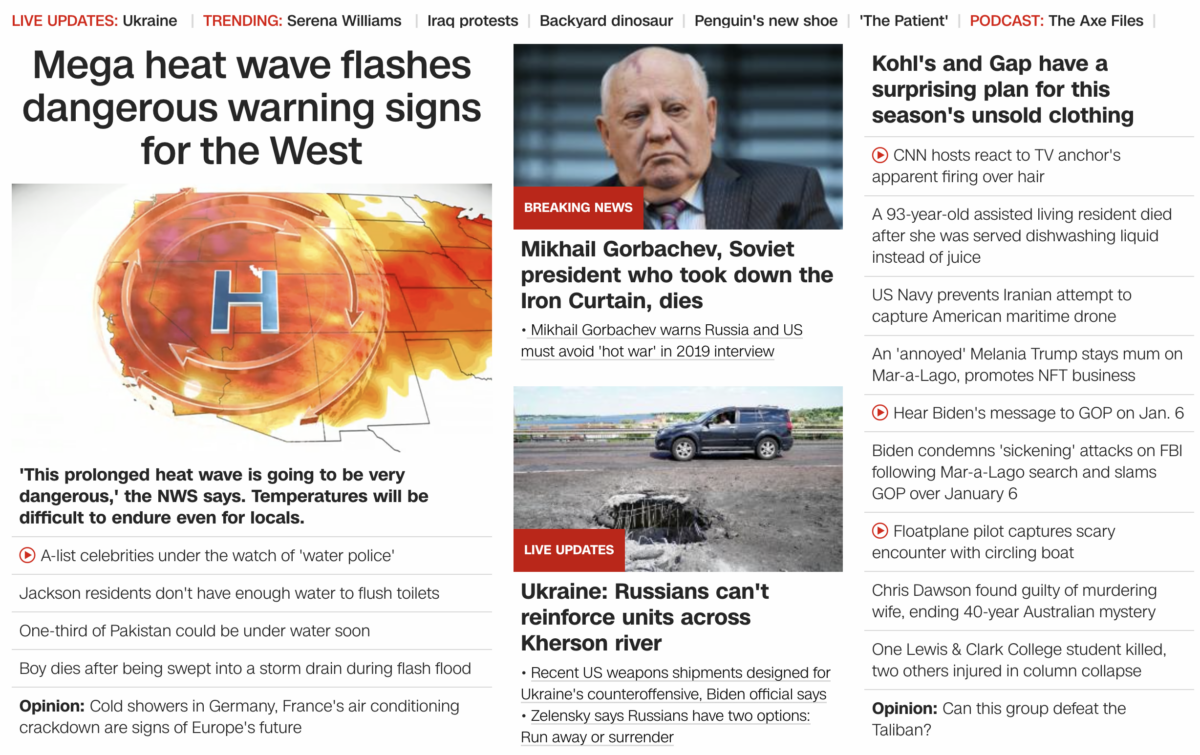 Read my post from February on Mikhail Gorbachev, the last leader of the Soviet Union, until it's Christmas demise at the end of 1991, emphasis on '91.
The Society of Jesus = 91

Gorbachev is now dead 187 days after the military conflict began on February 24, 2022.
Society of Jesus = 187
–Paris, France = 187
–Washington DC = 187
Holy Roman Empire = 187
Unconquered Sun = 187
-It's birthday is celebrated on December 25

He is also dead 26-weeks and 6-days into the war.
Iesus Hominum Salvator 266 / 274
-Sol Invictus since 274 AD
-Pope Francis, 266th Pope (First Jesuit)

Today's date is August 30 (30+8=38), and it is 38 days before Putin's birthday.
Death = 38
Murder = 38
Killing = 38
RIP = 38


When Boris Yeltsin replaced Gorbachev, it was 38 days before his own birthday, and 327 days after his last, the same as is the case now with Vladimir Putin.
He is also dead a span of 83 days from Biden's upcoming November 20 birthday.
Murder = 38 / 83 (30/8 or 8/30 date)
Read about Mikhail Mizintsev and 83 here.
He is also dead 74 days before the Superior General's Nov. 12 birthday.
And he is dead 109 days before Pope Francis's birthday.
Military = 109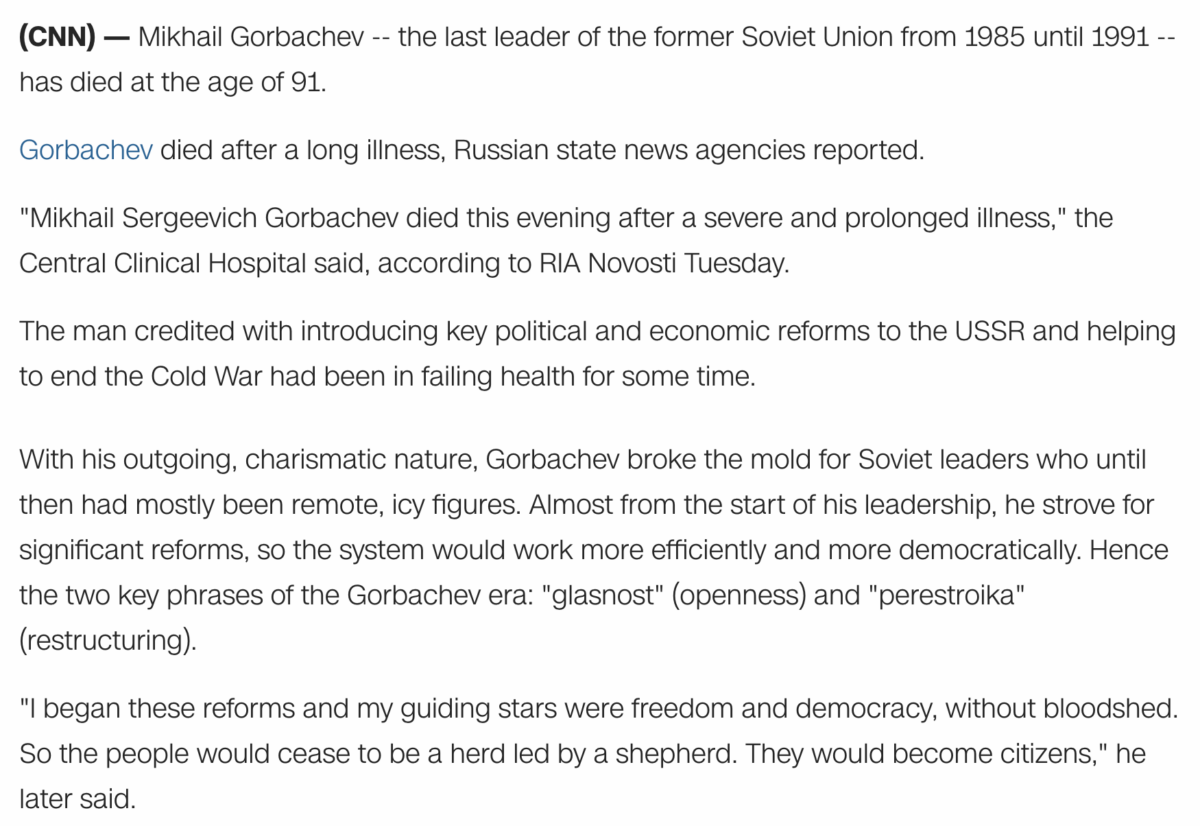 https://www.cnn.com/2022/08/30/europe/mikhail-gorbachev-dies-intl/index.html