Mithra, Jesus, Sacred Geometry & Gematria | All roads lead to Rome
https://www.britannica.com/topic/Mithraism
Jordan Maxwell often argues that Christianity is Mithraism rebranded by the Roman Catholic Church, and both are cults, worshiping the sun, whether they realize it or not — which makes a lot of sense when you realize that Christians worship on SUNday.
And when you learn Gematria, it becomes all the more clear.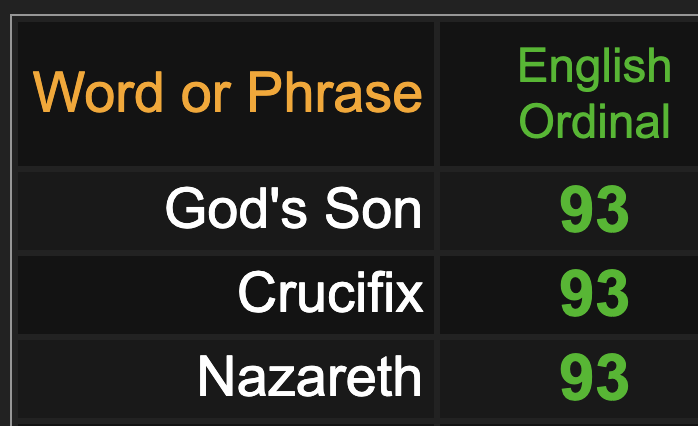 Keep in mind the sun is said to be 93 million miles away. And with regards to Christianity, Jesus is crucified between 9 AM and 3 PM in the Bible, and beyond that, the 930th chapter of the Bible is where the Christian section begins, and the story of Jesus, with Matthew 1:1.
For another point, science has claimed in recent years that Jesus date of crucifixion is April 3, the 93rd day of the Gregorian Calendar year, a calendar given to us by the Catholic Church.
https://www.livescience.com/20605-jesus-crucifixion.html
Beyond that, notice the overlap with Mithraism and Christian.


Keep in mind the number 61 is related to God in Sacred Geometry, where the Flower of Life is made out of 61 overlapping circles.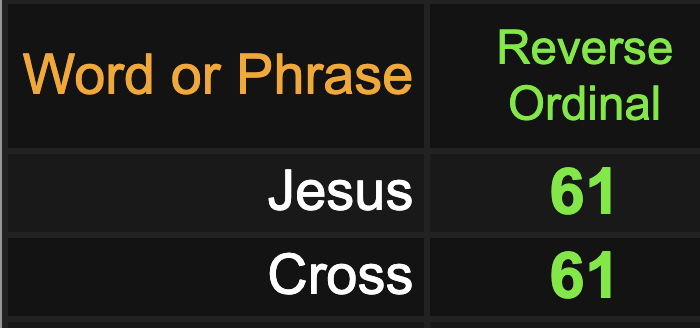 As for 'Christmas', the birthday of 'Jesus', it is also the birthday of 'Mithra', and the sun…

And as they say, all roads lead to Rome, where Mithraism was its predominant religion prior to the Roman Catholic Church.

And the cipher that pays tribute to the language of Rome, Latin, has the word 'God' equating to 61 as well…