MNF, Raiders @ Chargers (the team with lightning bolts on helmet) delayed due to lightning (despite playing in a covered stadium), October 4, 2021

This ritual came October 4, 2021, a date with 55 numerology, where the Chargers entered with 55 wins all-time vs. the Raiders.
10/4/2021 = 10+4+20+21 = 55

At first they said that due to the delay, they would start the game at 5:55 PM local time, but then they decided to start at 5:50. Get it?
Also, notice Gruden was notified of the game delay due to lightning by official #56, prior to the Chargers going on to win their 56th game vs. the Raiders.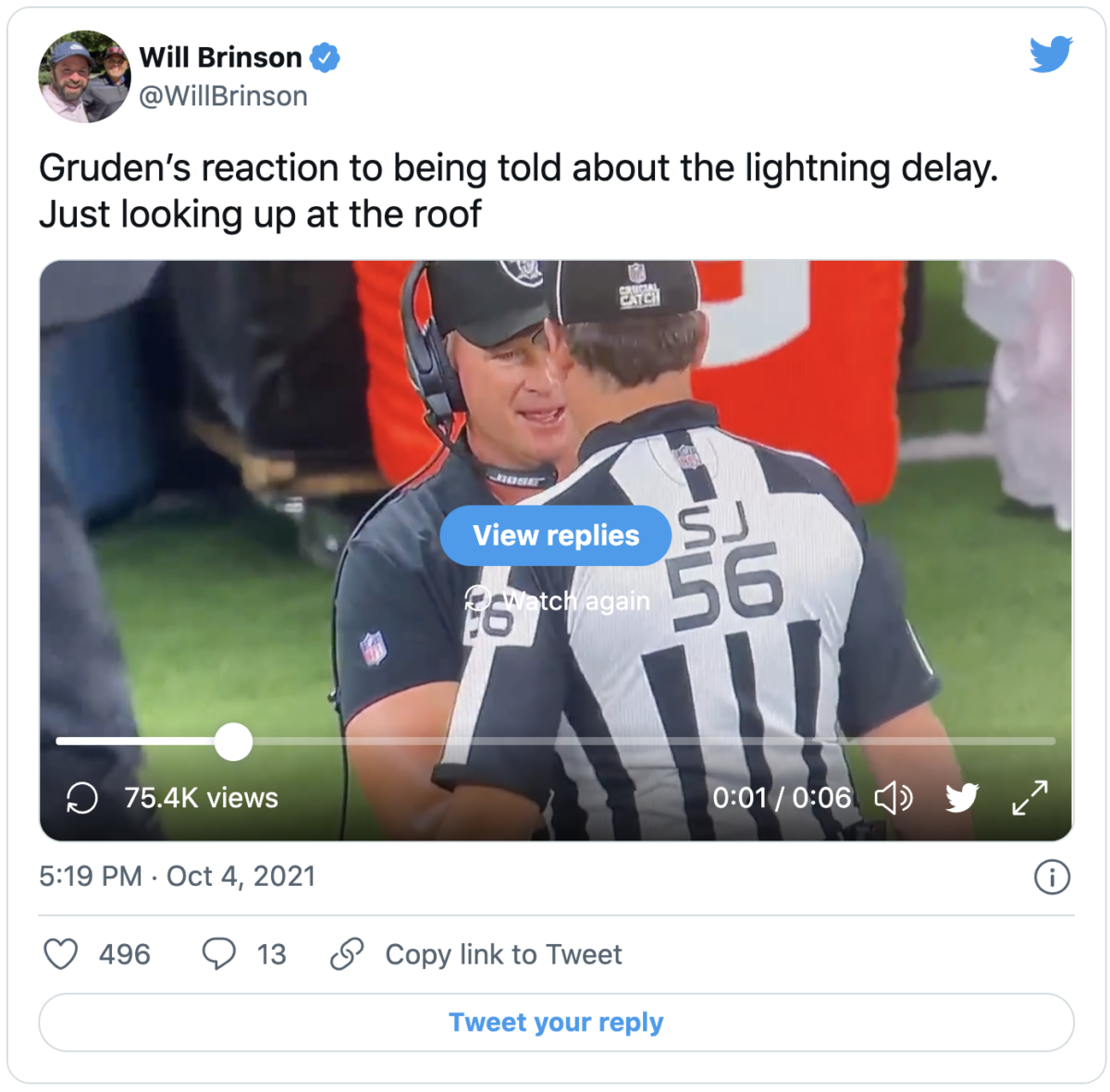 Gruden would pick up his 56th loss with the Raiders after the delay.

https://www.pro-football-reference.com/coaches/GrudJo0.htm

We know who likes 56.
Society of Jesus = 56