Mom censored by Facebook for sharing Robert F. Kennedy Jr. "controversial" photo, May 10, 2023, 144 days after Pope Francis's birthday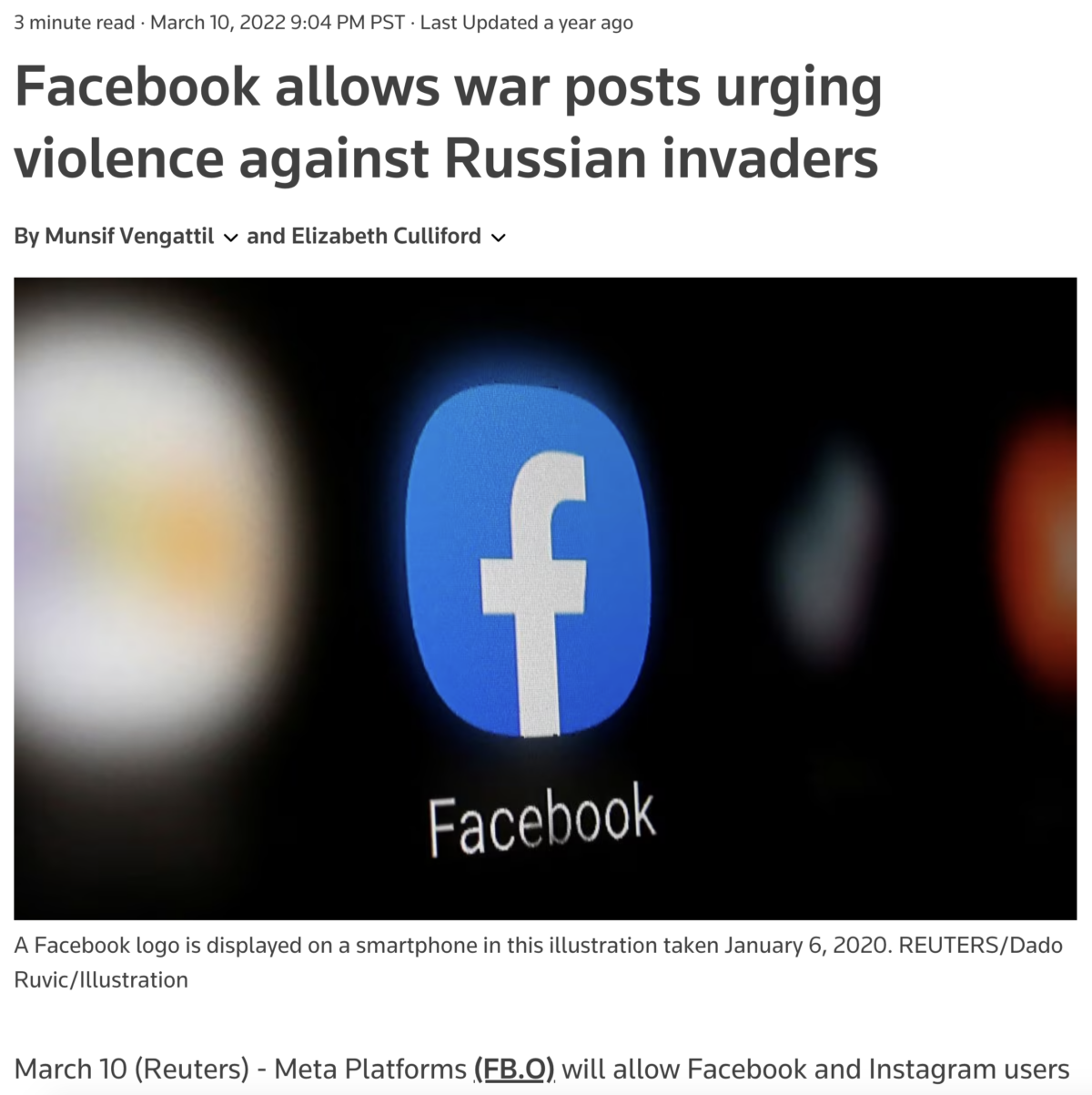 https://www.reuters.com/world/europe/exclusive-facebook-instagram-temporarily-allow-calls-violence-against-russians-2022-03-10/
Remember when Facebook allowed "hate speech" towards Russia in the days after Russia vs. Ukraine broke out? The war started on February 24, 2022, and then Facebook allowed the "hate speech towards Russia" on March 10, 2022, the 69th day of the year.
New World Order = 69
The Jesuit Order = 69
Catholic Church = 69
Illuminati = 69
Keep in mind Facebook favors the opinions of the WHO out of Switzerland over the First Amendment of the United States of America. Case and point, these days you can't even post a Robert F. Kennedy photo on Facebook without fear of suspension.
Here's what just happened to my mom.
Has anyone else had this experience posting Robert F. Kennedy Jr.'s content?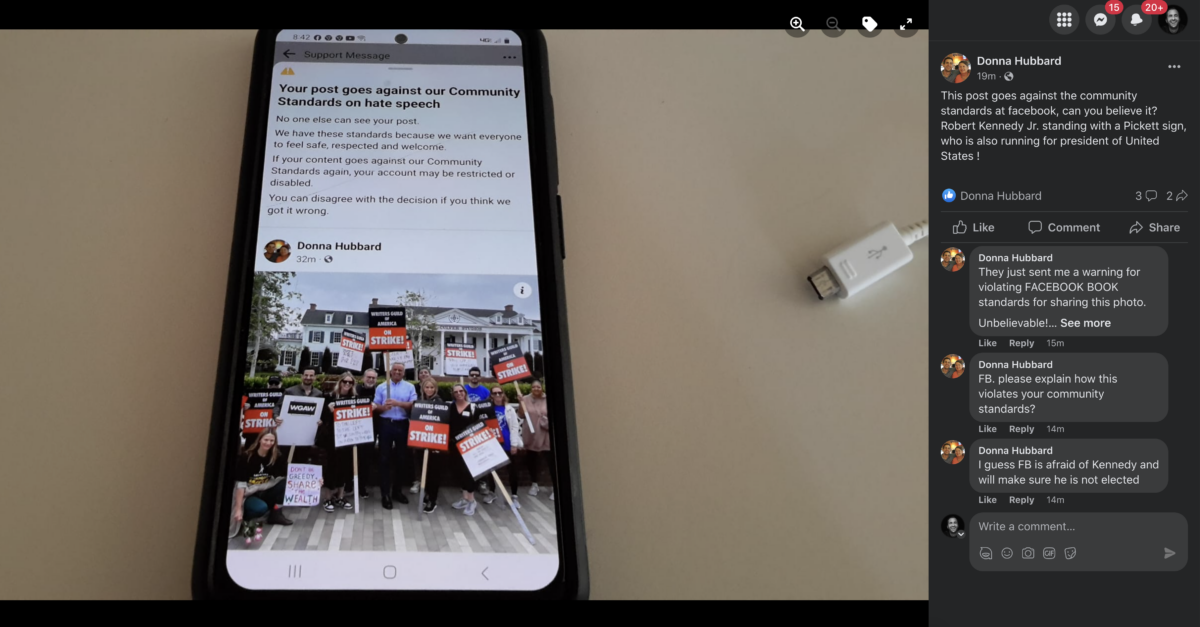 *FYI, February 24 is the anniversary of the debut of the Gregorian calendar, and the Kobe Bryant Memorial… who died on the 41st day of the Pope's age, at age 41, while traveling from Catholic Mass. Of course, the calendar is named after the Pope. And tying in, Robert F. Kennedy Jr. is from a very Catholic family, and as I said, his announcement for President was very 'Catholic.'
Read about Robert F. Kennedy's presidential run here.
Catholic = 46
RFK = 46
JFK died at age 46.
We are in the time of the second Catholic, Joe Biden, #46.
Again, he was elected 46 weeks after the Pope's birthday.
And regarding the Pope, today is 144 days after his December 17 birthday.
Jesuit Order = 144
President Biden = 144
RFK dead at 1:44 AM, June 6, 1968
JFK dead a span of 144 days from last meeting with the Pope, July 2, 1963
So if you end up getting censored for RFK Jr. related content, especially today, please let me know!
And don't forget they simulated Joe Biden winning the 2020 election at Jesuit Georgetown. In fact, it was 144 days before the election, simulated June 12, 2020 (Transition Integrity Project).