Mookie Betts, 55th player to win World Series for AL & NL, October 27, 2020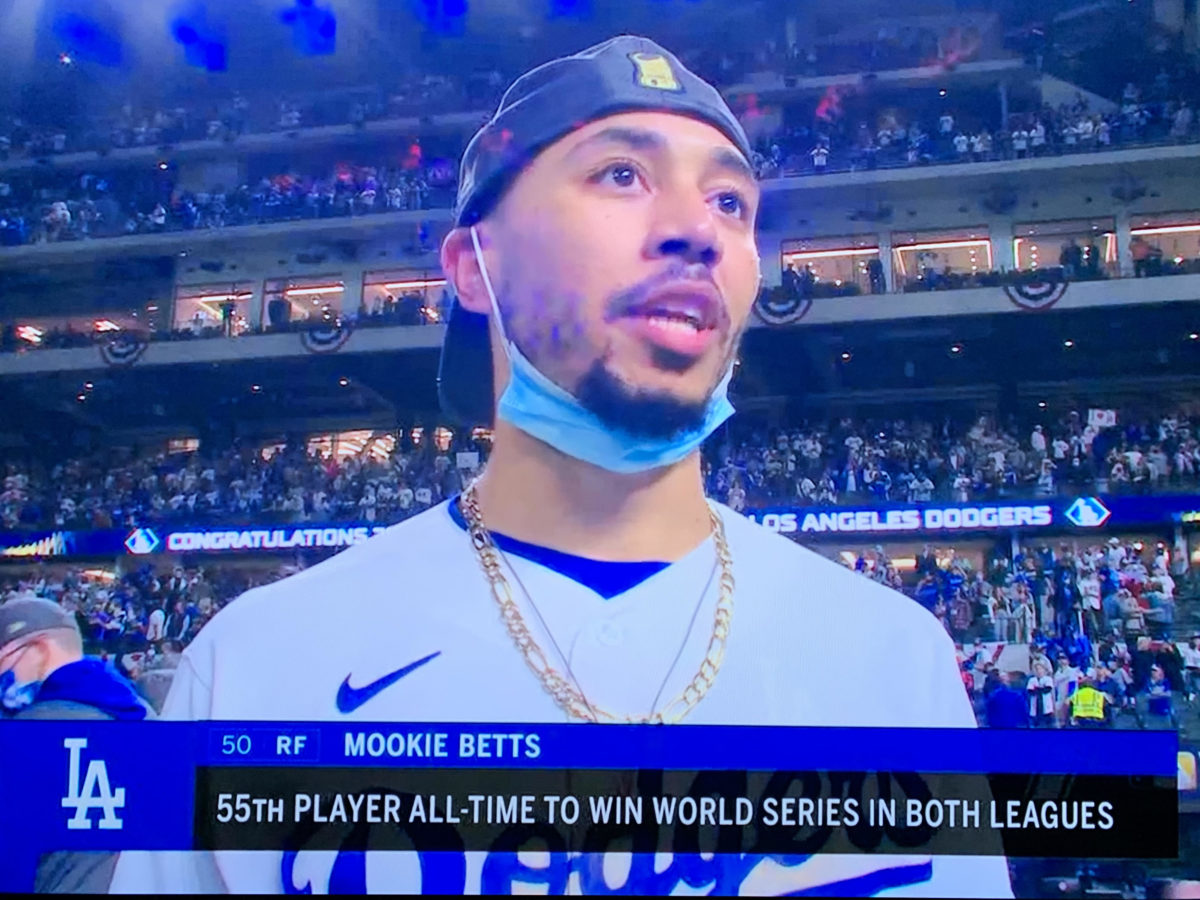 Mookie Betts became the 55th player to win a World Series for the AL & NL?
Los Angeles = 55 *Boston, Massachusetts = 55
Mookie just came over from Boston.
Keep in mind this is the year of Super Bowl 55.
Of course Tom Brady went from Boston to Tampa Bay this year, the year of Super Bowl 55, where Tampa is hosting the event. He also went from one conference to the next, like Mookie.