More than 201 million Americans have received at least one dose of Covid-19 vaccine as of Monday, August 23, 2021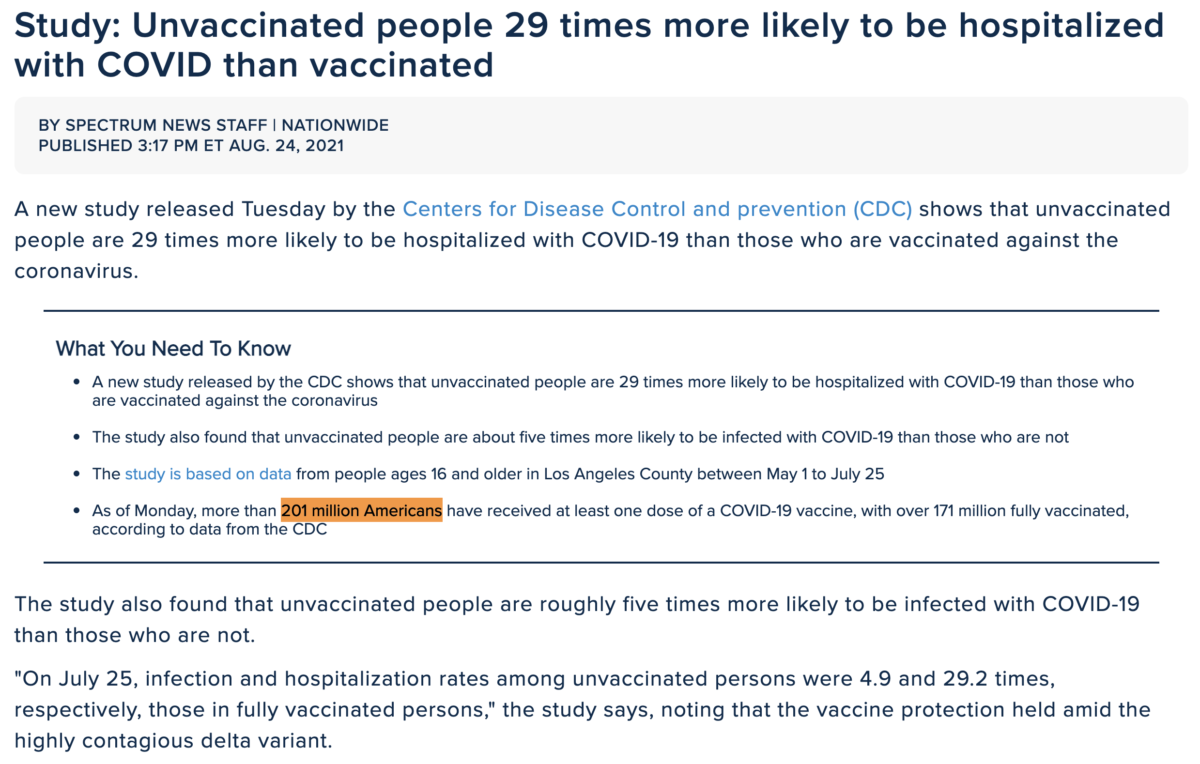 https://www.ny1.com/nyc/all-boroughs/news/2021/08/24/covid-study-hospitalizations-vaccines

201 million American?
Looks like this is the stats everyone is going with.
Event = 201
The Jesuit Order = 201
The Holy Bible = 201
*William Henry Gates = 201 (Co-sponsor of Event 201)
And as for the 29x stat. Biden = 29
Also, this study comes out of 'Los Angeles' County.
Los Angeles = 109 (29th prime)

https://www.cnbc.com/2021/08/24/cdc-study-shows-unvaccinated-people-are-29-times-more-likely-to-be-hospitalized-with-covid.html
Keep in mind Monday, August 23, was the day Pfizer's vaccine was approved by the FDA, and Pfizer was one of the participants in Event 201.
And for a bit more 201.

https://www.cnbc.com/2021/08/24/cdc-study-shows-unvaccinated-people-are-29-times-more-likely-to-be-hospitalized-with-covid.html