Naomi Osaka defeats Jennifer Brady in Australian Open in clear Skull and Bones ritual, February 20, 2021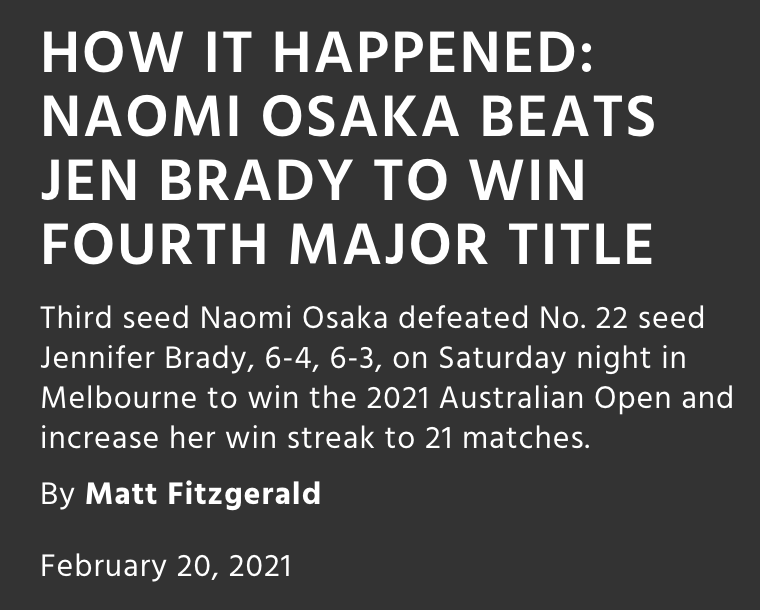 https://www.tennis.com/pro-game/2021/02/australian-open-live-blog-naomi-osaka-jennifer-brady-women-final-melbourne-how-happened/93024/
On February 20, or 20/2, like 202, #3 seed Naomi Osaka has defeated #22 seed Jennifer Brady (322), and this comes right after Tom Brady's massive Skull and Bones tribute season with the Tampa Bay Buccaneers.
Again, the 202nd minute of the day is 3:22 in the morning.

Furthermore, the winner, Osaka, has an October 16th birthday, the day leaving 76 days in the year.


And notice how her beating Jennifer Brady on February 20, also written 2/20, like 220, fits in.

Also noteworthy, Osaka won her 21st straight match, in '21.
*Jesuit = 21 *Saturn = 21 *Nike = 21

Will Osaka win 7 tournaments in 2021, like the 7 rings of Saturn, that her sponsor, Nike, is modeled after?