NBA hype machine focuses on Thompson Twins, of OTE's City Reapers, prior to 2023 NBA Draft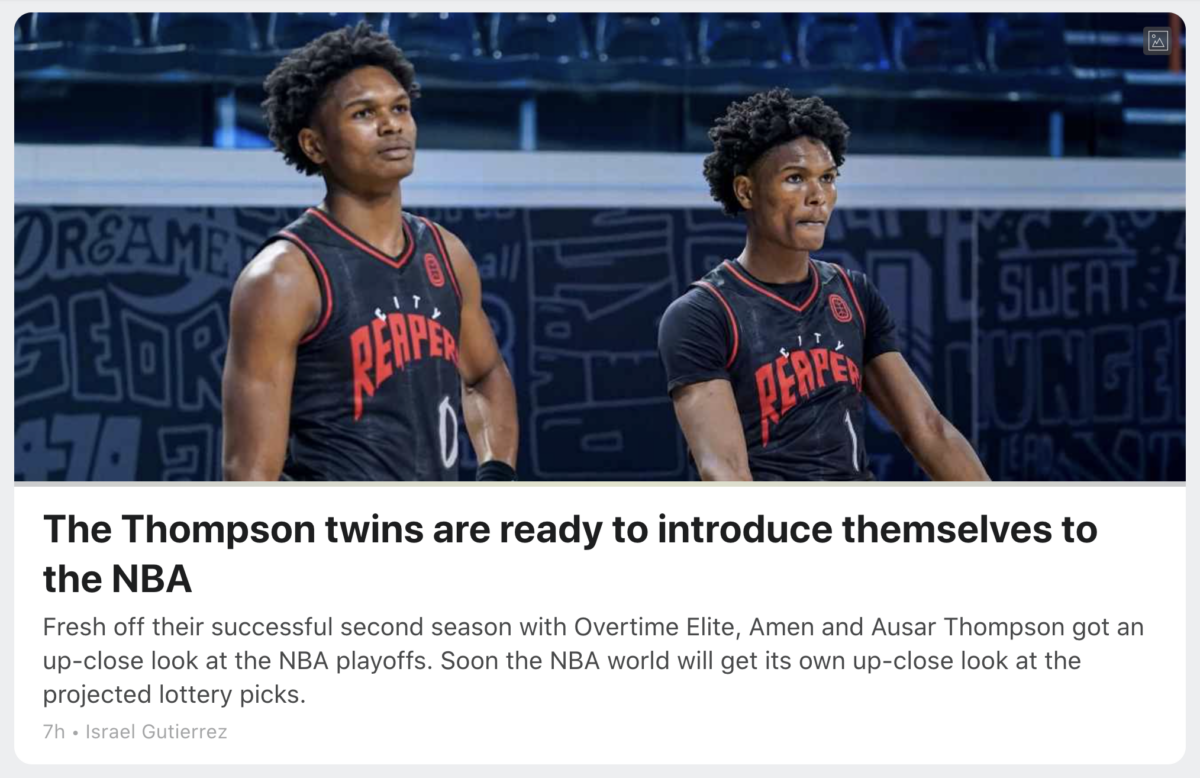 76 is the flavor in the 76th NBA anniversary season.
Overtime Elite = 76
This article comes May 11, 2023, ten days before the start of Gemini (the twins).
It comes in the time of Taurus, the Bull…
Do those City Reapers jerseys remind of you a certain NBA team's color scheme?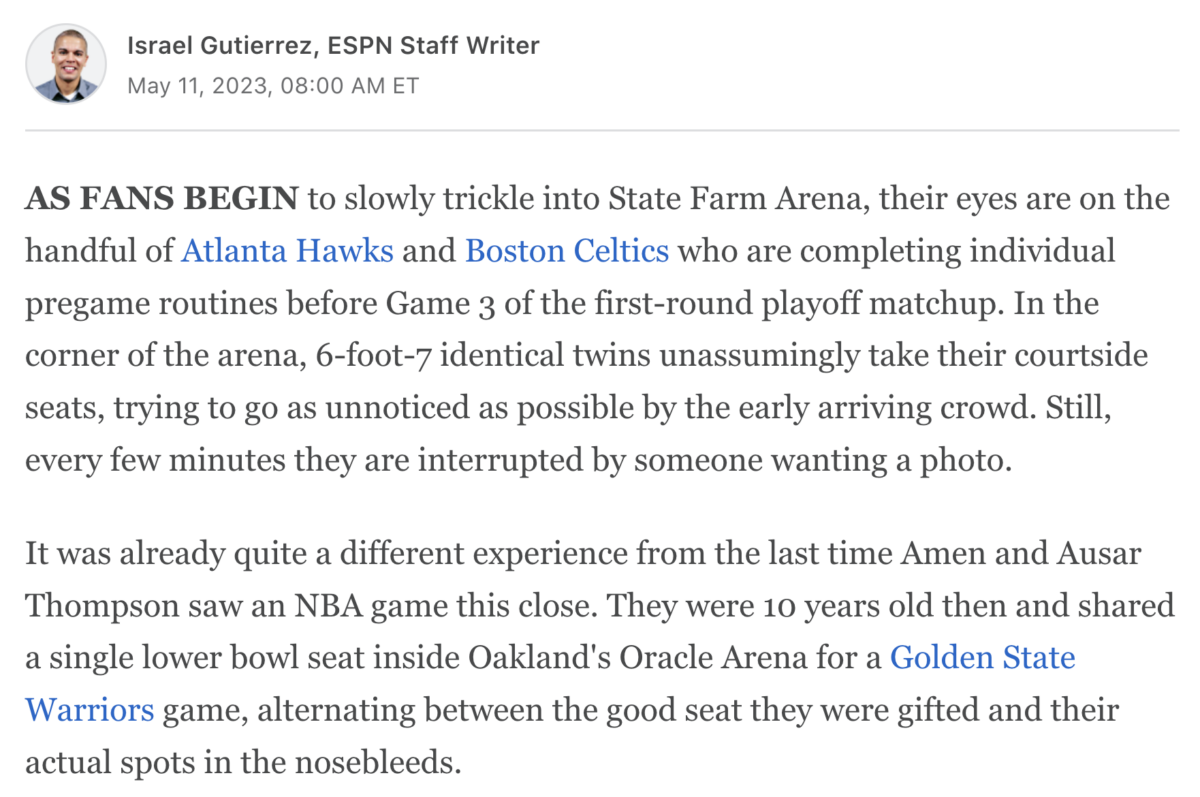 https://www.espn.com/nba/story/_/id/37570826/thompson-twins-amen-ausar-ready-introduce-nba
Notice the 54 gematria of both twins.
Jesuit Order = 54
Sun = 54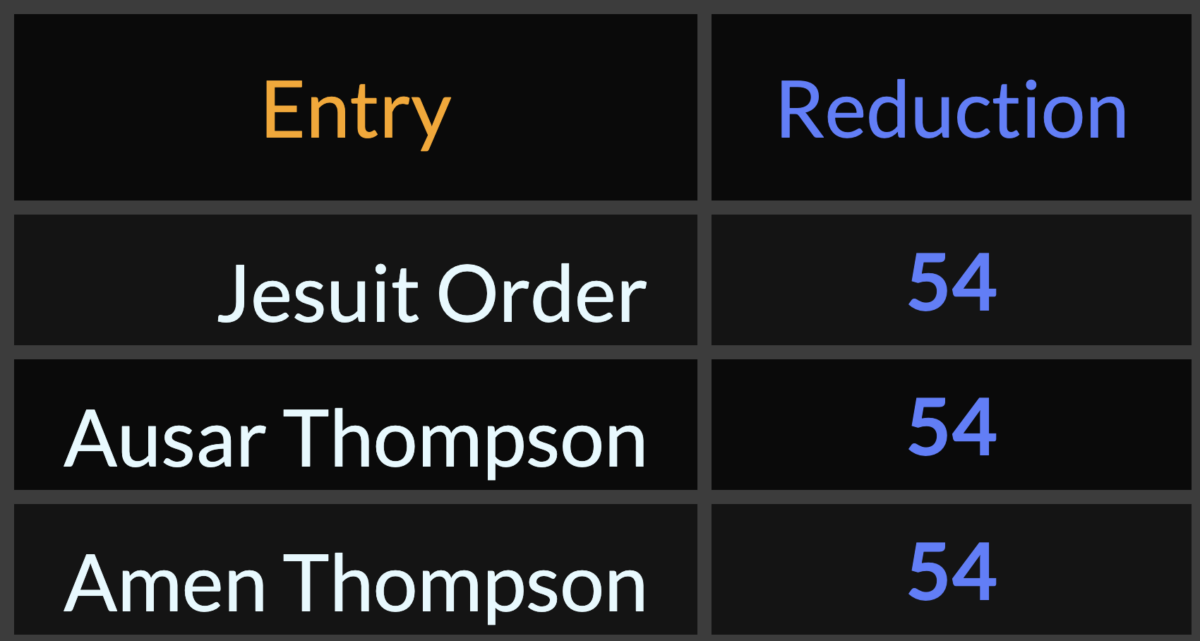 All tributes to the sun.
They are 20 years old.
Time = 20, Cross = 20
Amen?
And Ausar refers to Osiris (Osiris is related to the sun)