Nehemiah Persoff, dead at 102, April 5, 2022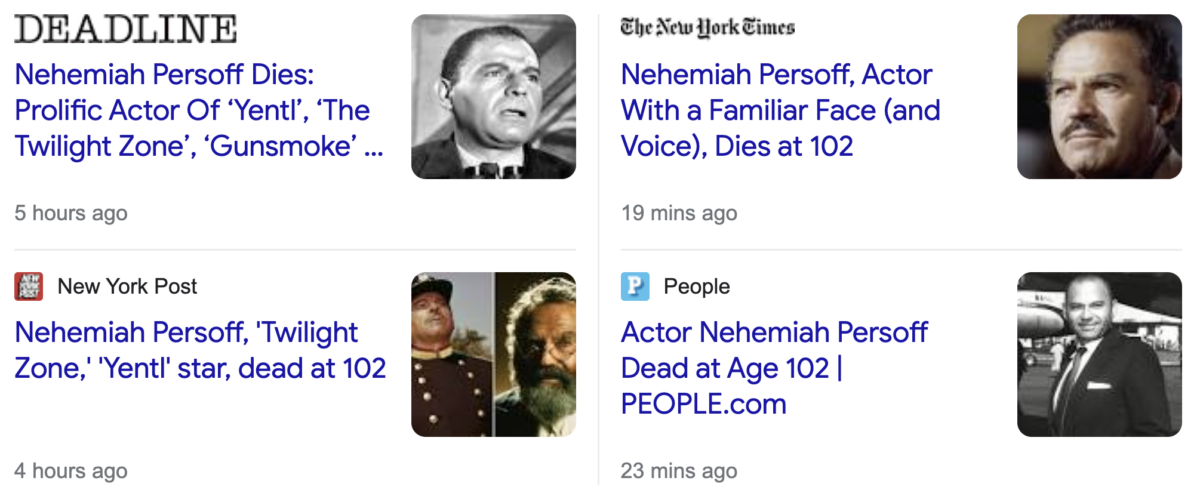 This man died at age 102 on the 95th day of the year. Notice they chose a photo of him from The Twilight Zone, 'Judgement Night.'
The Twilight Zone = 201
The Jesuit Order = 201
-Jesuits created to counter 95 Theses
-April 5 death, 95th day of the year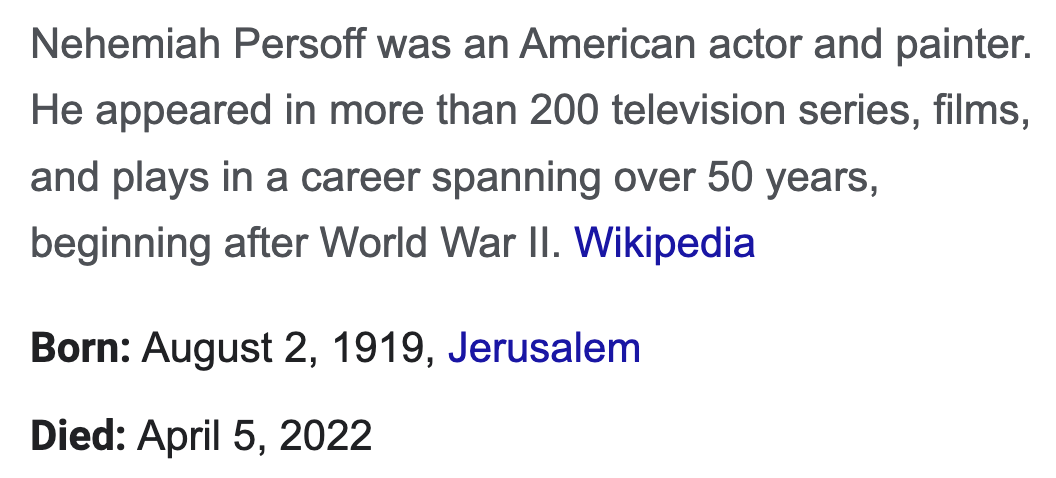 He died 8-months and 3-days after his birthday.
Murder = 83
He died while the Pope is 85.
Nehemiah Persoff = 85
Iesus Hominum Salvator = 85
Persoff = 85
–Nehemiah = 153
–Holy Bible = 153
-Jesuit Order = 153 / 144
-He died 144-days after Superior General's birthday
He died on the 95th day of the year and the Jesuits were created to counter the 95 Theses.
He was in 206 shows / films.
-Sacrifice = 206 (Jewish)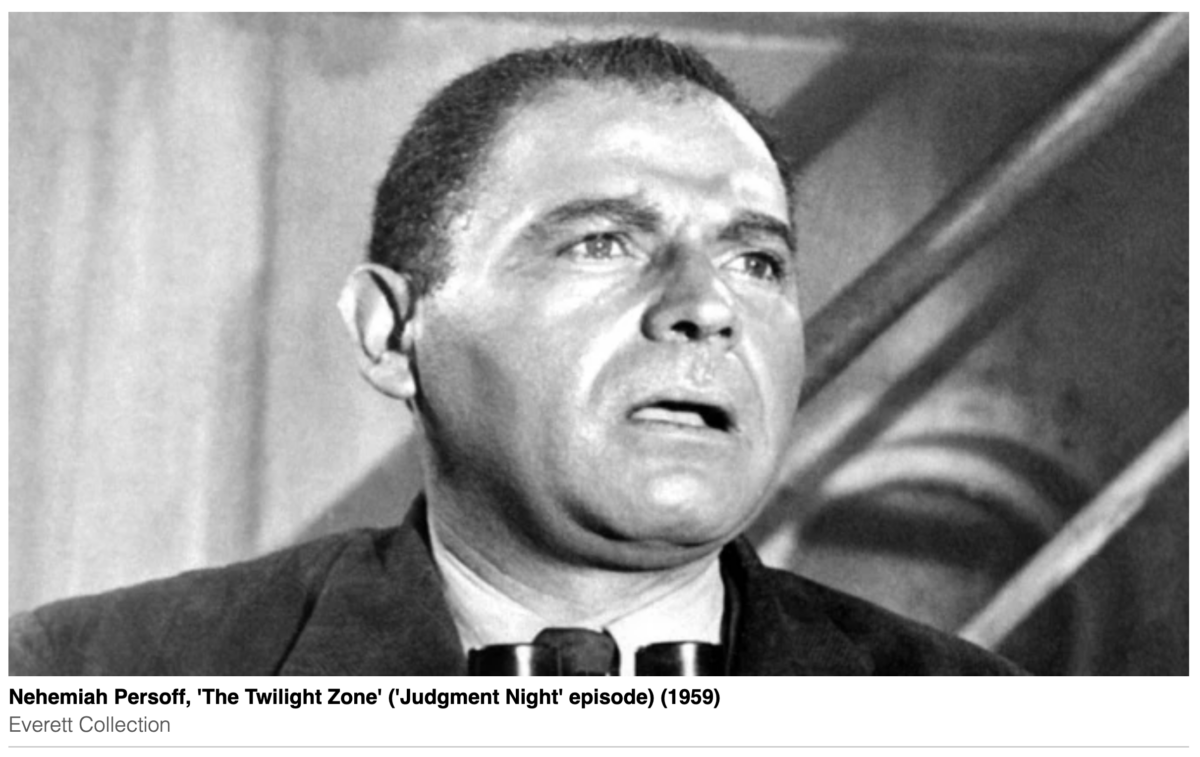 In light of the article featuring the shot of him in Judgement Night, he played the character, 'Carl Lanser' for the episode.
Carl Lanser = 103
-Jesuits = 103
Dying at age 102, means he died in his 103rd year of life.
103, 27th prime
Revelation, 27th book of New Testament (Judgement)
He died 122-days after the anniversary of the episode, December 4, 2021.
Pope Francis = 122
Iesus Hominum Salvator = 122

https://www.musewiki.org/Rome_Stadio_Olimpico_2013_(gig)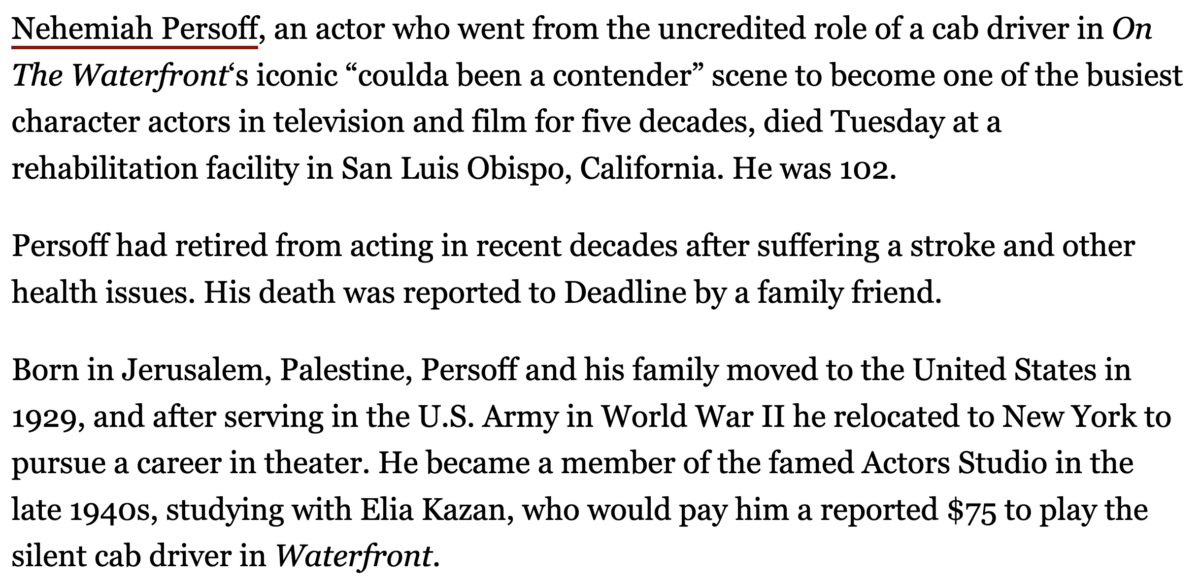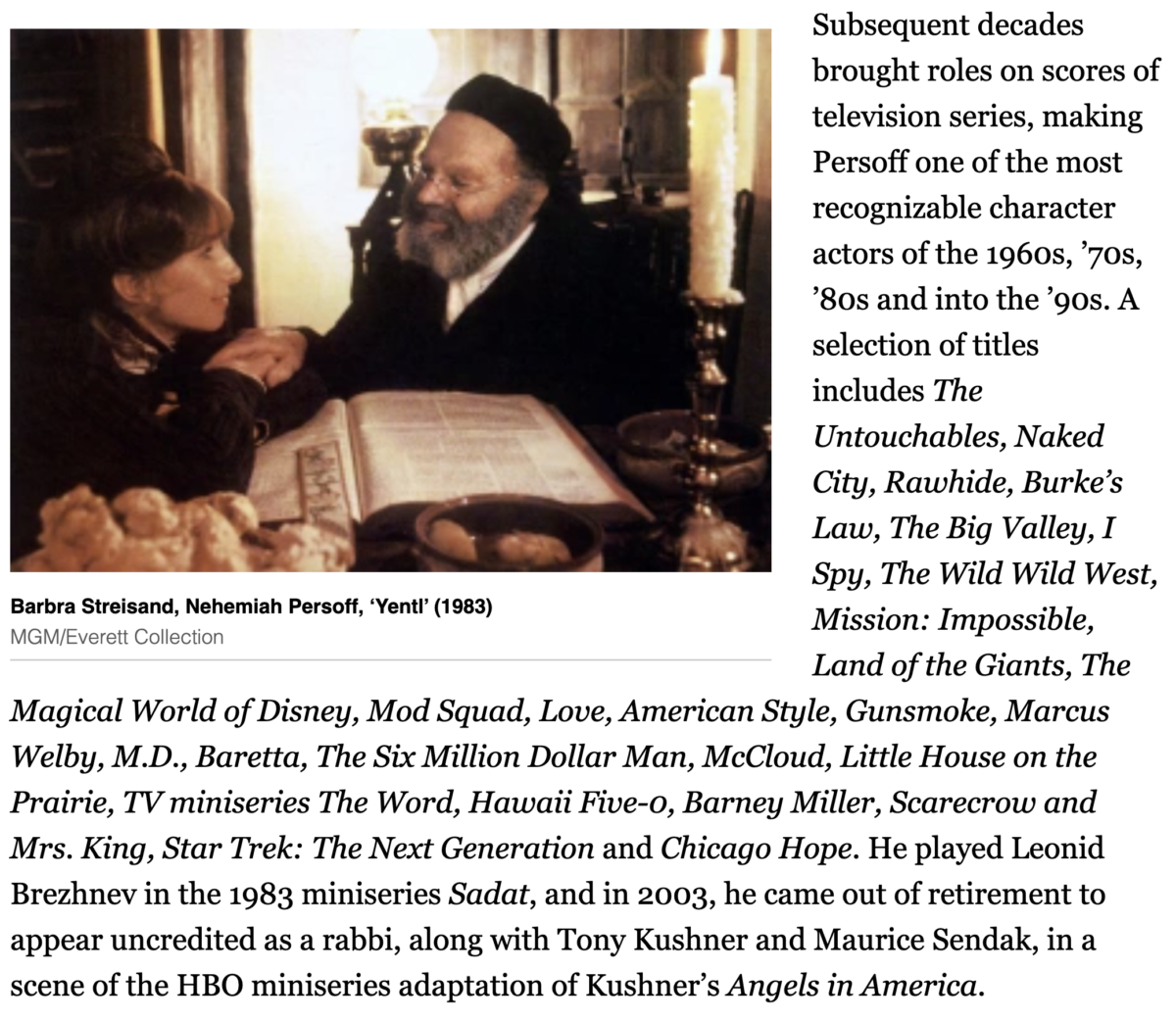 Link.