New York judge lifts civil contempt finding against Trump & orders $110,000 fine, May 11, 2022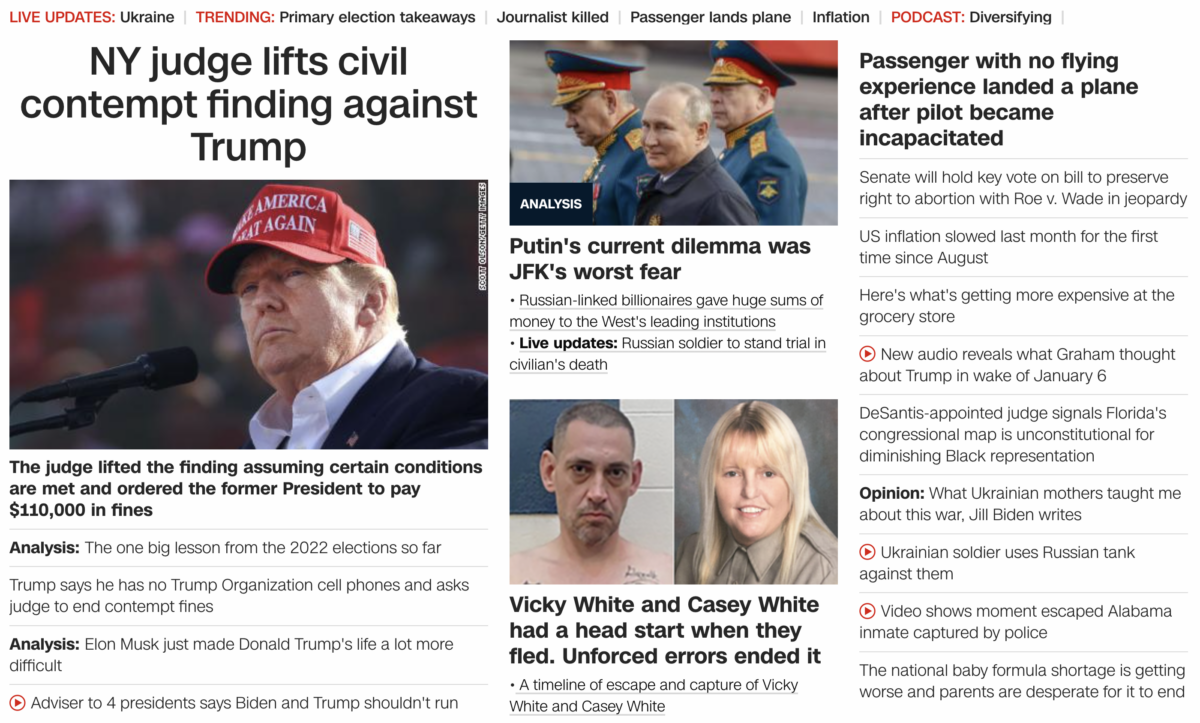 The former president, Donald Trump, has to pay $110,000?

Recall when Trump got Coronavirus 110-days after his birthday.
This news also comes on May 11, a date written 11/5, or 5/11.
-Trump took office with the 115th Congress
-He went on a 'Thank You' tour *Thank You = 115
-Trump's 2015-'16 campaign lasted 511-days
Keep in mind the election November 5, 2024 is on a date also written 11/5 or 5/11.
Ad majorem Dei gloriam = 115

If Biden doesn't finish his term, Trump can become #48 in the 60th election
Donald Trump = 48 / 60
It will be the first split term President since Grover Cleveland and Trump's 2016 GOP Convention was in Cleveland, Ohio.
Cleveland = 48
And notice the deadline for May 20, the one year anniversary of the start of the Ignatian Year.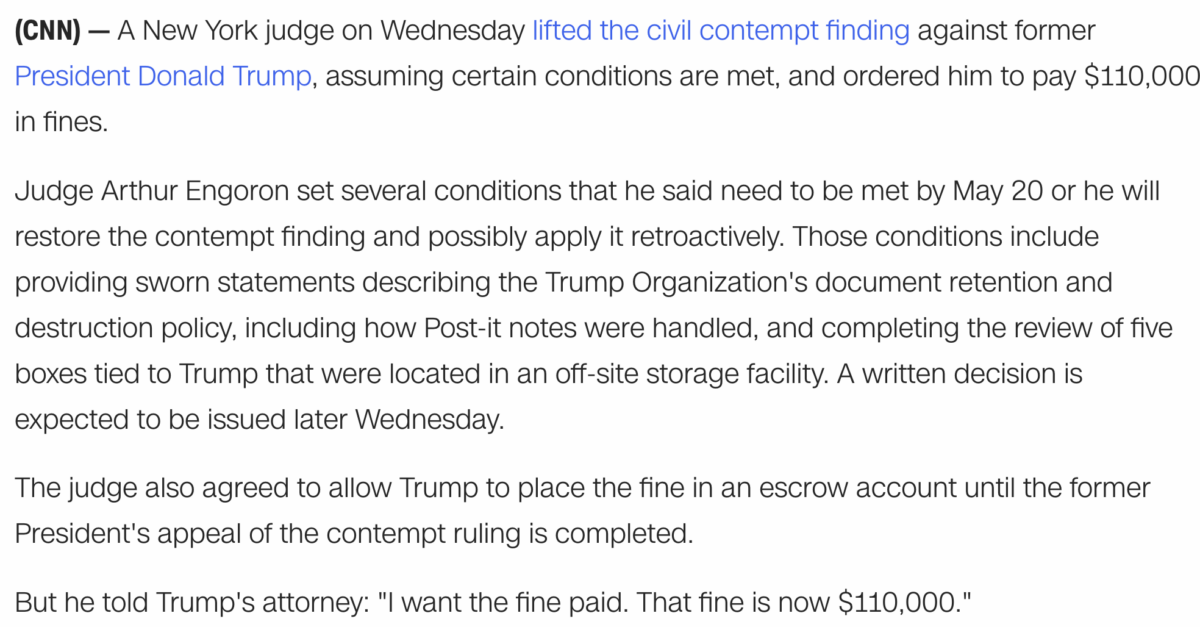 https://www.cnn.com/2022/05/11/politics/donald-trump-new-york-judge-civil-contempt/index.html
The judge's name, Arthur Engoron, syncs with New World Order perfectly.
174 / 75 / 177 / 69
The Jesuit Order = 177 / 69
Catholic Church = 75 / 69