New York student missing in France, December 12, 2022 news



They killed Kenny?
The last date of contact with his family was November 27, the day leaving 34 days in the year.
France = 34 / 115
St John Fisher University = 115
And typically the media only focuses on missing blonde women. In this case, it is a blonde male.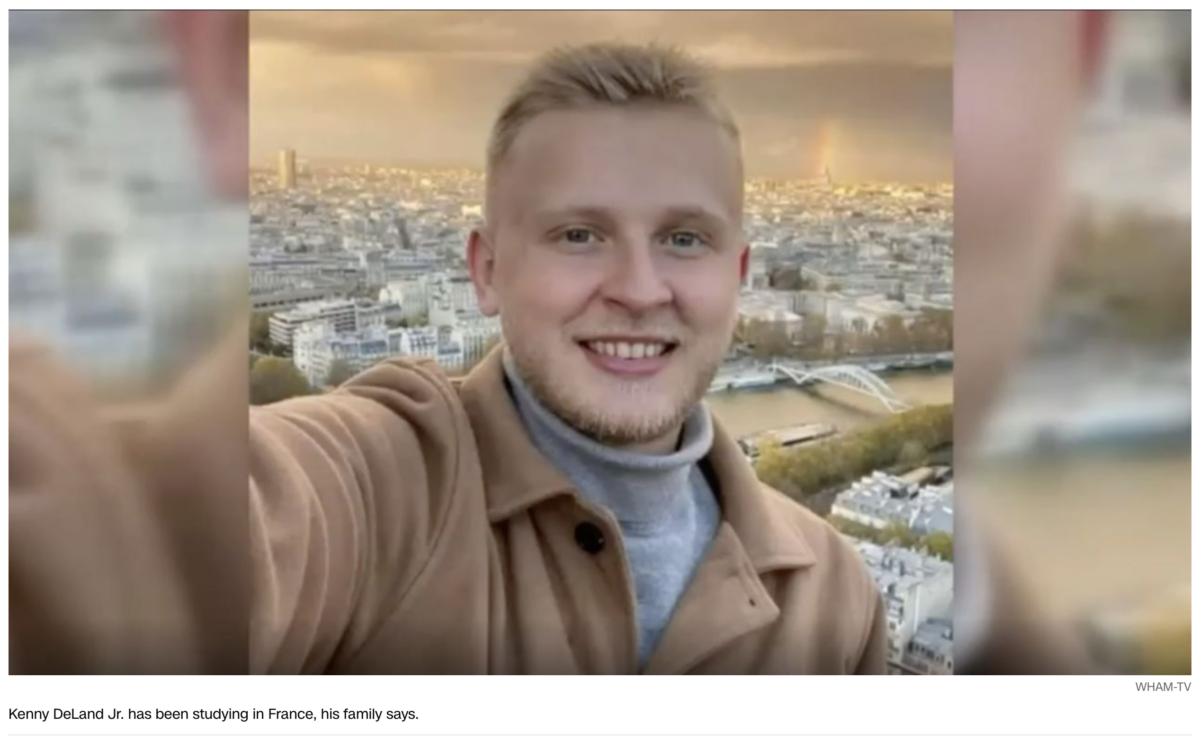 https://www.cnn.com/2022/12/12/us/kenny-deland-missing-student-france/index.html