Newsmax reporter's suspension over 'Luciferase' on Twitter trending on day of They Live's 33 year anniversary
Newsmax reporter's tweets blocked for claiming Covid-19 vaccine contains Luciferace, November 3, 2021 news


This news broke November 3 and is circulating today as well, November 4, on the 33rd anniversary of the release of They Live.
Coronavirus Pandemic = 113
Mainstream = 113
Apocalypse = 113
-Pandemic declared March 11, or 11/3
–Read about 113, deception and the Talmud

They Live launched 201 days after Roddy Piper's birthday.
Event 201, the coronavirus pandemic simulation
The Jesuit Order = 201
Notice where the journalist, Emerald Robinson, meets Lucifer.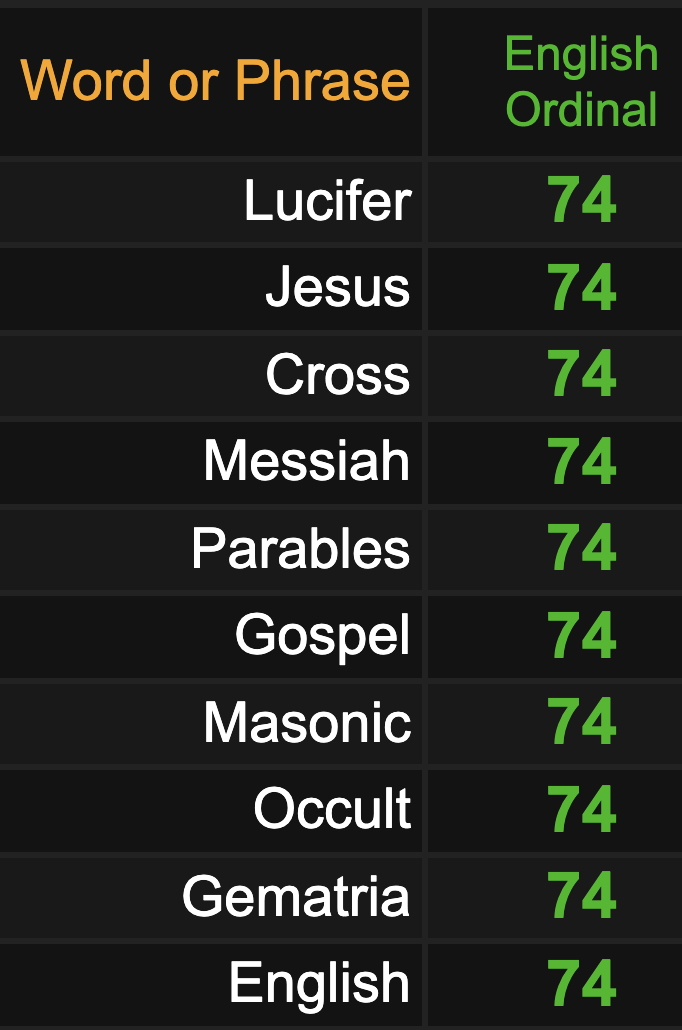 If you haven't seen They Live, its tagline is 'They Live, We Sleep'.
Don't forget Event 201, October 18, 2019, was on the day leaving 74 days in the year. And it was brought together by Klaus Schwab, a member of the 'Jesuit Order'.


Remember, channel 54 is the enemy in They Live.
Jesuit Order = 54
John Carroll = 54
Mark of the Beast = 54
–Georgetown established by Carroll, while he was 54
Read about John Carpenter releasing They Live 74 days from his birthday.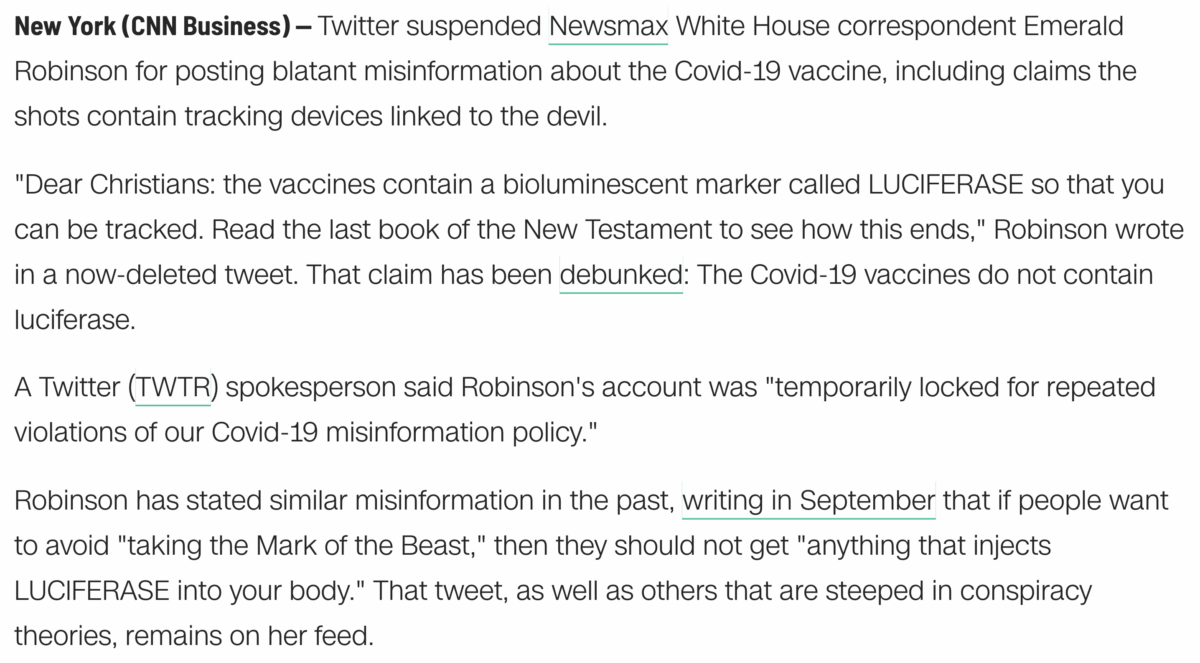 https://www.cnn.com/2021/11/04/media/twitter-suspends-newsmax-emerald-robinson/index.html