Novak Djokovic wins 53rd Australian Open, by the numbers, February 21, 2020

The Australian Open concludes 21/2, by the numbers, with another big tournament being scripted for Novak again.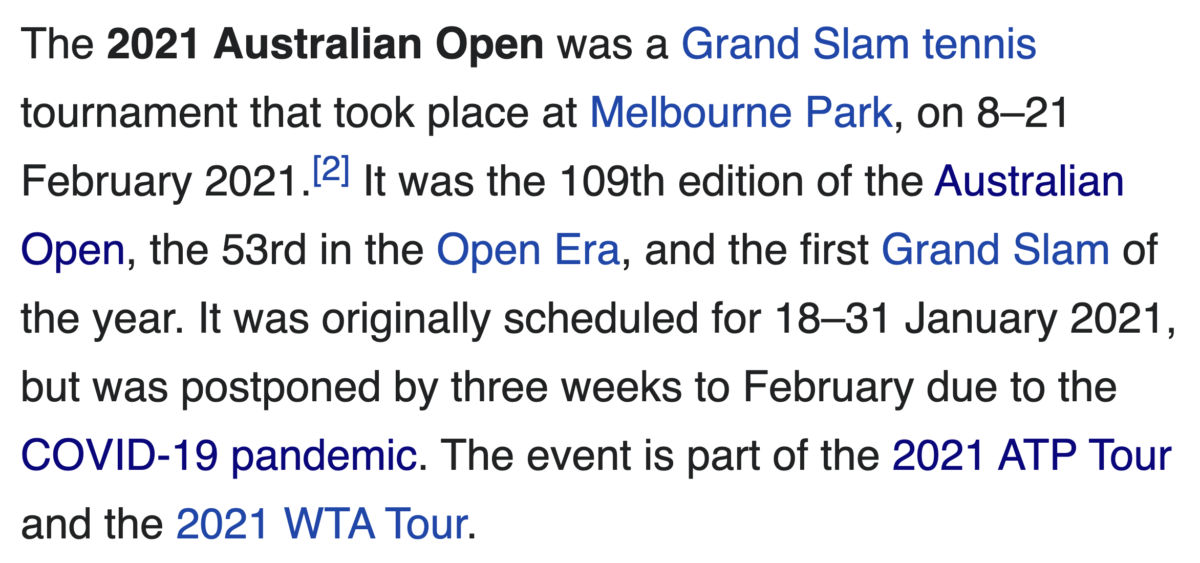 https://en.wikipedia.org/wiki/2021_Australian_Open
As I said a couple of weeks ago, if you were looking into the Australian Open, look at Novak Djokovic first, because the sport is scripted around him, and not by chance, he has won the 53rd Australian Open, on the 21st of February.

53rd Australian Open
73, 21st prime (Wins on the 21st) *Jesuit = 21

This achievement comes on the 21st, while he is 33.

On the 21st. *Novak Djokovic = 73 (21st prime)

Nike = 21 *Jesuit = 21 (Novak has been with Nike in the past)
Osaka won her 21st straight match, and she won it 274 days after Djokovic's 33rd birthday.
Iesus Hominum Salvator = 274 (Jesuit motto)
And I see YouTube has frozen my video on 275, and Djoker won the tournament 275 days after his birthday. I feel like they're helping me think harder…