Nu and Xi wasn't suitable, Omicron was, says WHO, November 2021 news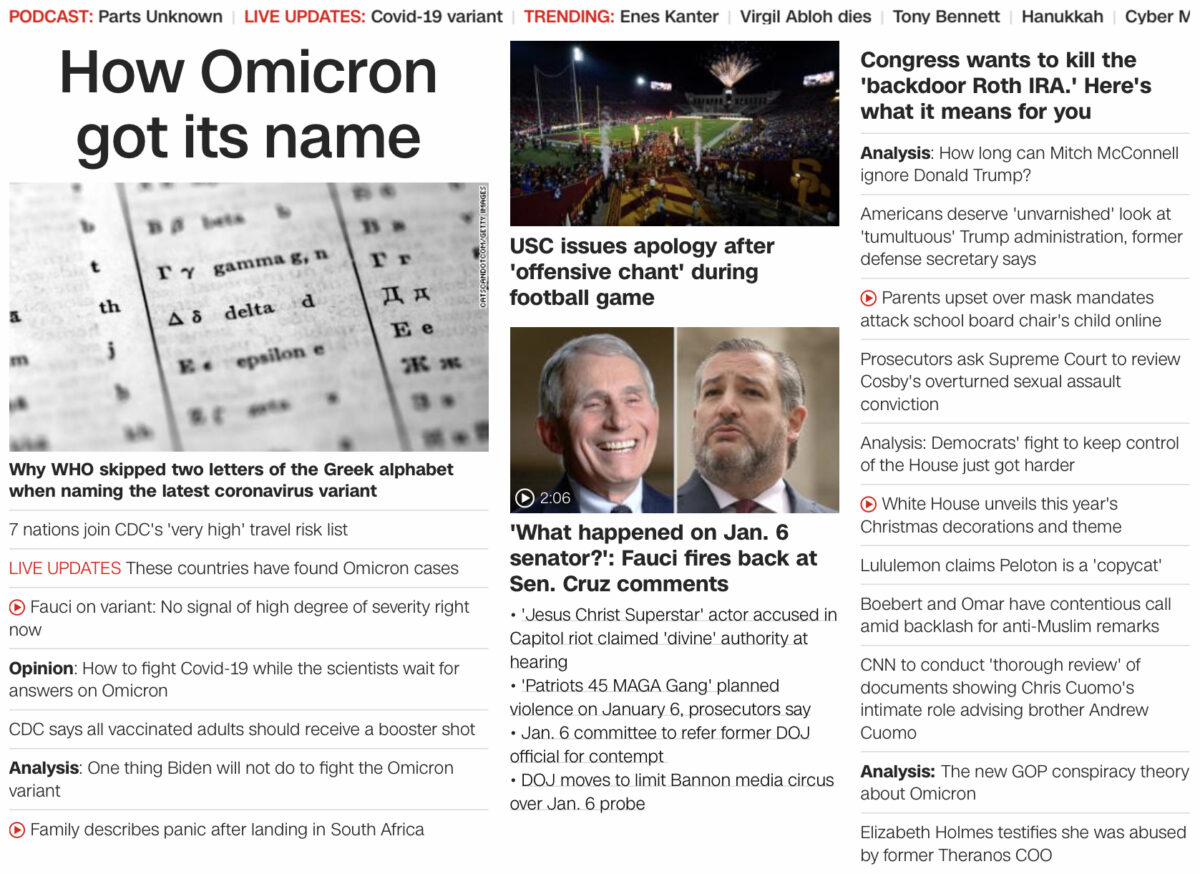 This the WHO's explanation for why the 13th and 14th letters of the Greek alphabet were skipped for naming Omicron, which is the 15th letter. As we know, this is not the true reason.
The next Greek letter is Pi, and if they give us the Pi strain on February 27, or Pi Day, March 14, it will be an even bigger joke that Omicron out of Africa on Black Friday.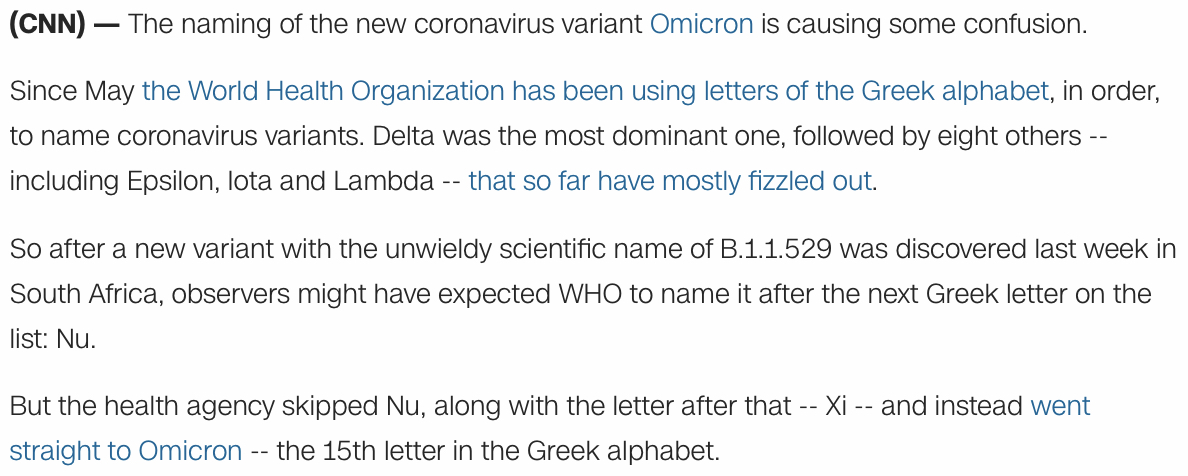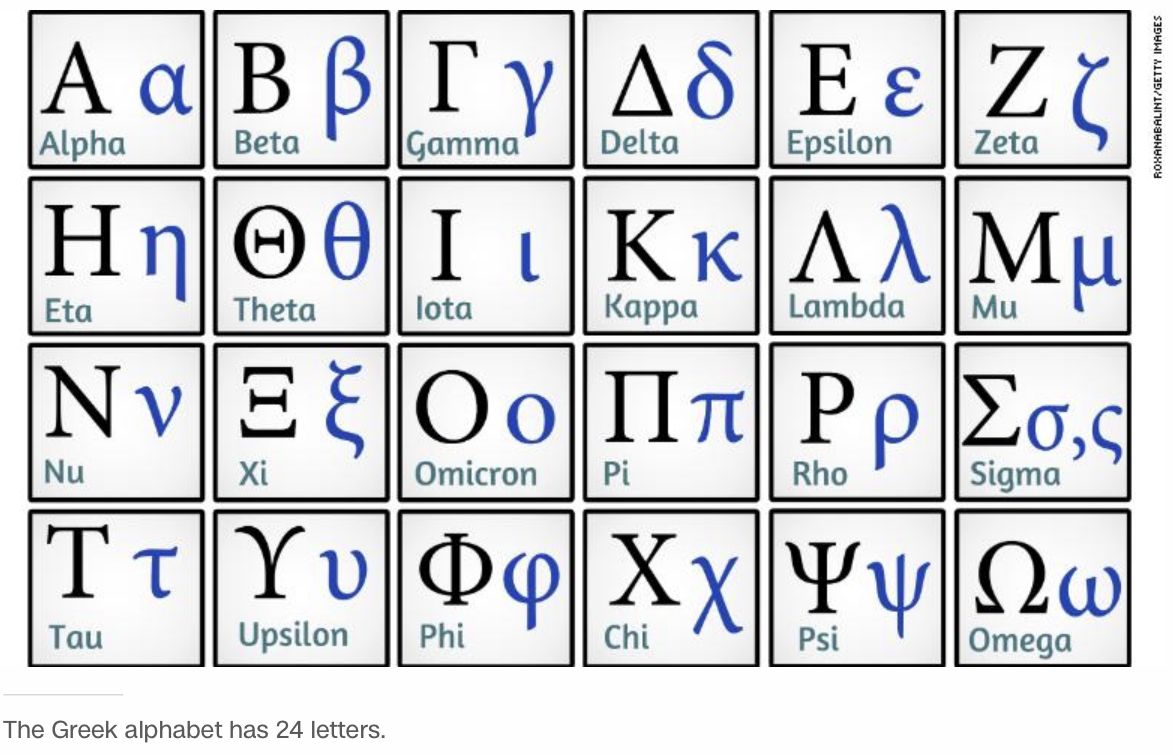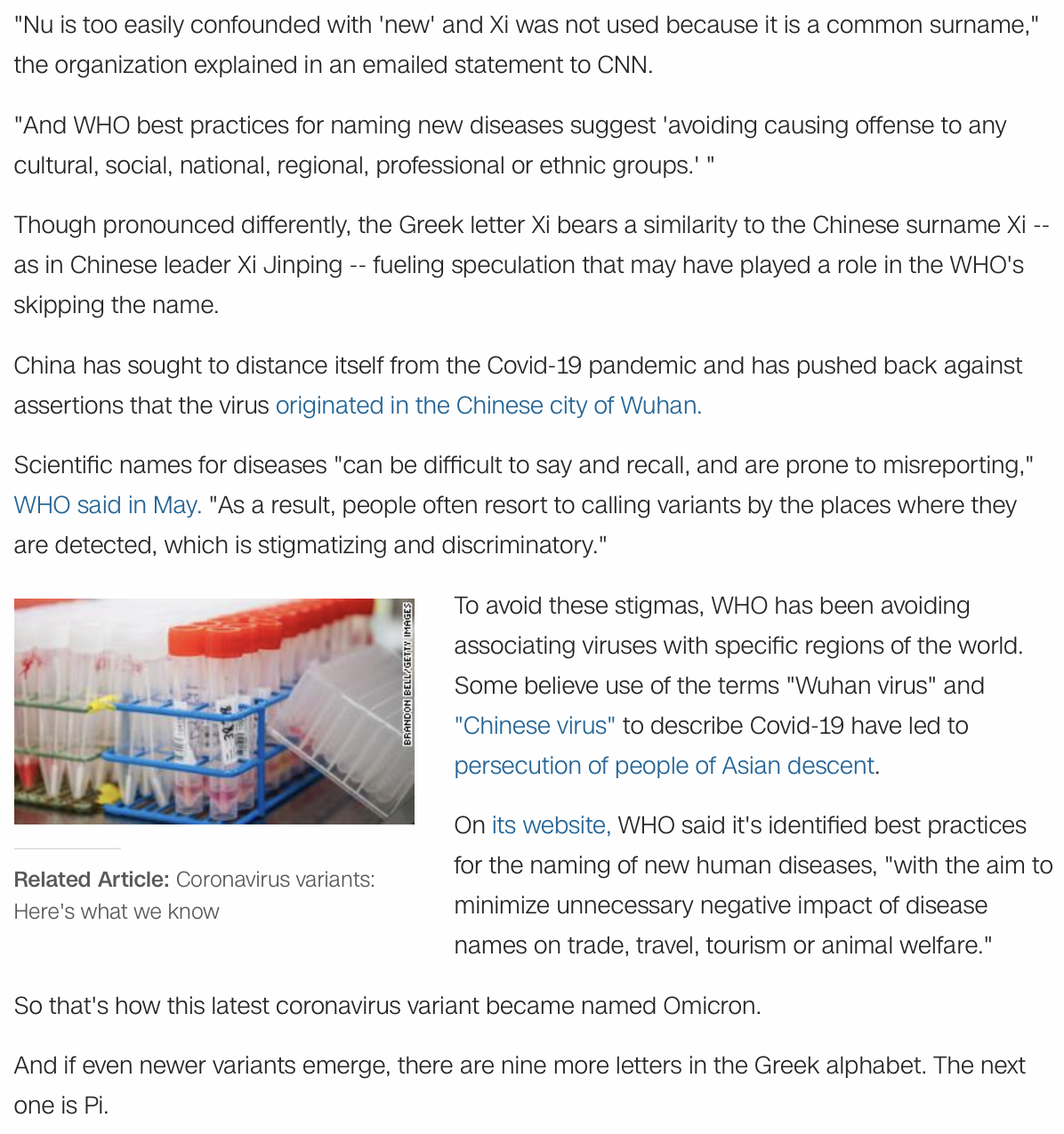 https://www.cnn.com/2021/11/29/health/omicron-covid-variant-naming-cec/index.html
In light of the fact that they used the first through the twelfth Greek letters, and now the fifteenth, the numbers sum to 93.
1+2+3+4+5+6+7+8+9+10+11+12+15 = 93
Wuhan Coronavirus = 93
Order of Illuminati = 93
As you know, the sun is said to be 93 million miles away, and the word corona relates to the sun.