Nuclear scare near Dnipro River after shelling at Zaporizhzhia power plant, August 5, 2022 (and news on anniversary of Hiroshima)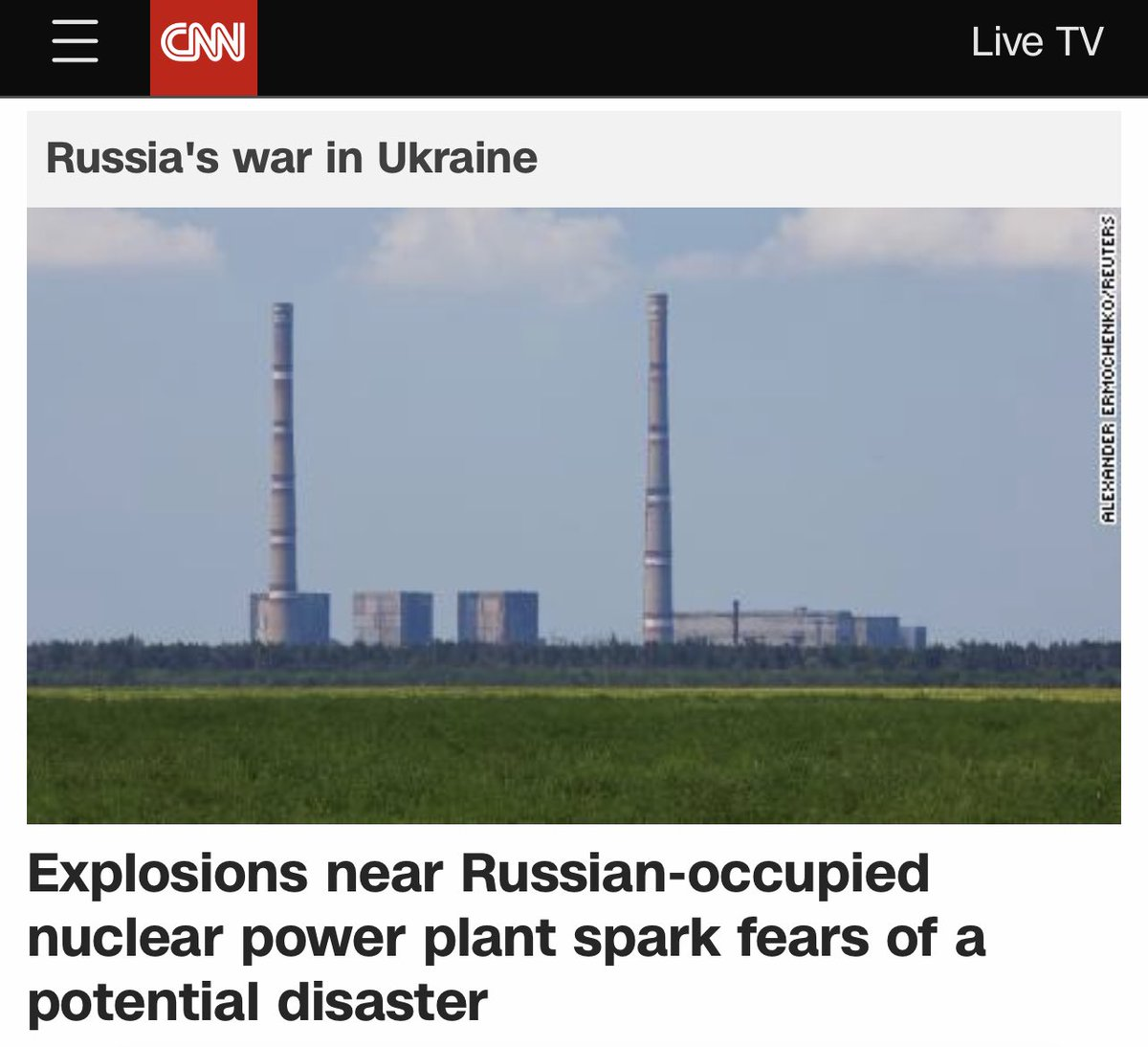 This occurred August 5, 2022, the 163rd day of the "war."
Zaporizhzhia = 163


163, 38th prime
Death = 38
The concern was a disaster on August 5, or 5/8.
Disaster = 58
Nuclear Weapon = 58
Power = 58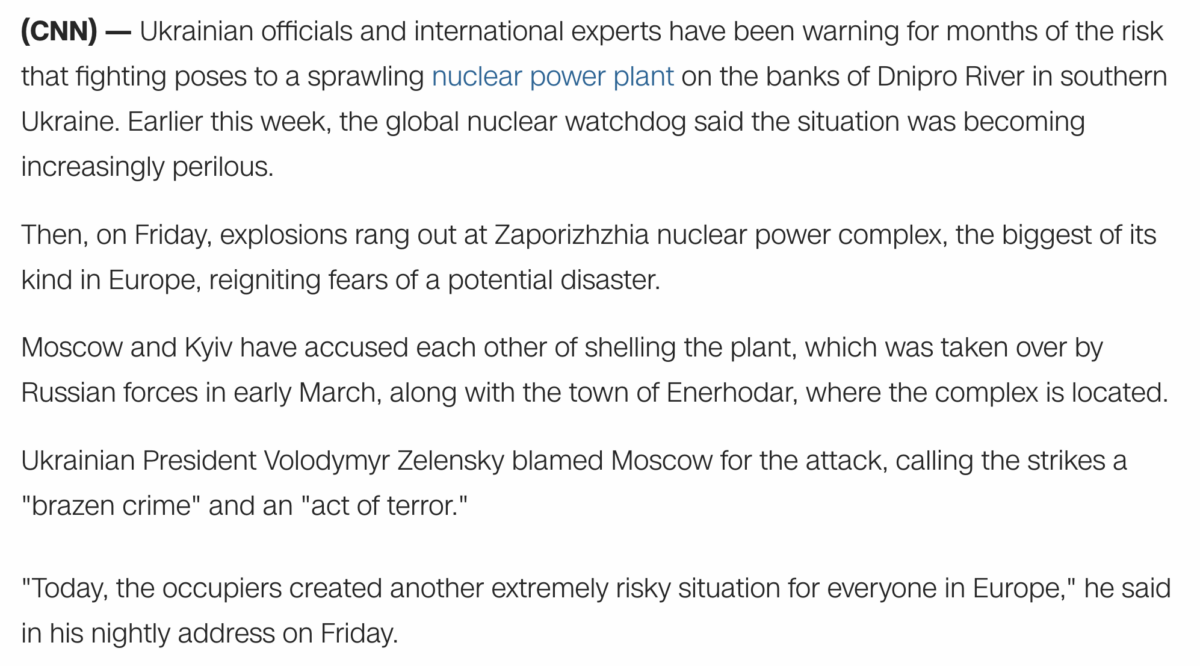 https://www.cnn.com/2022/08/06/europe/zaporizhzhia-nuclear-plant-intl/index.html
This news comes on the 77-year anniversary of the bombing of Hiroshima, a nuclear / atomic event.
Notice the 9:20 post time, think Uranium, Atomic Number 92.
Recall the 92 nuclear ritual from earlier this year with Russia, Ukraine and Chernobyl.
Anyhow, the story is today, 6/8, but it is about yesterday, 5/8.
Nuclear Weapon = 58 / 68 (We've seen this pattern all year…)
Nuclear Energy = 68
-Helios = 68
-The sun is a nuclear reactor
-The sun is a star
-Star = 58
-Stars = 58
The news breaking a day later goes with the story pertaining to the Dnipro River.
Dnipro River = 68 (6/8 date)
–Dnipro = 86 (or 8/6 date)
Think of the Shippingport Atomic Power Station from 1958.
Shippingport = 58
And the first energy was sent from this station to Pittsburgh.
Pittsburgh = 58

Read fast fact #47 here about Shippingport Nuclear Power Station.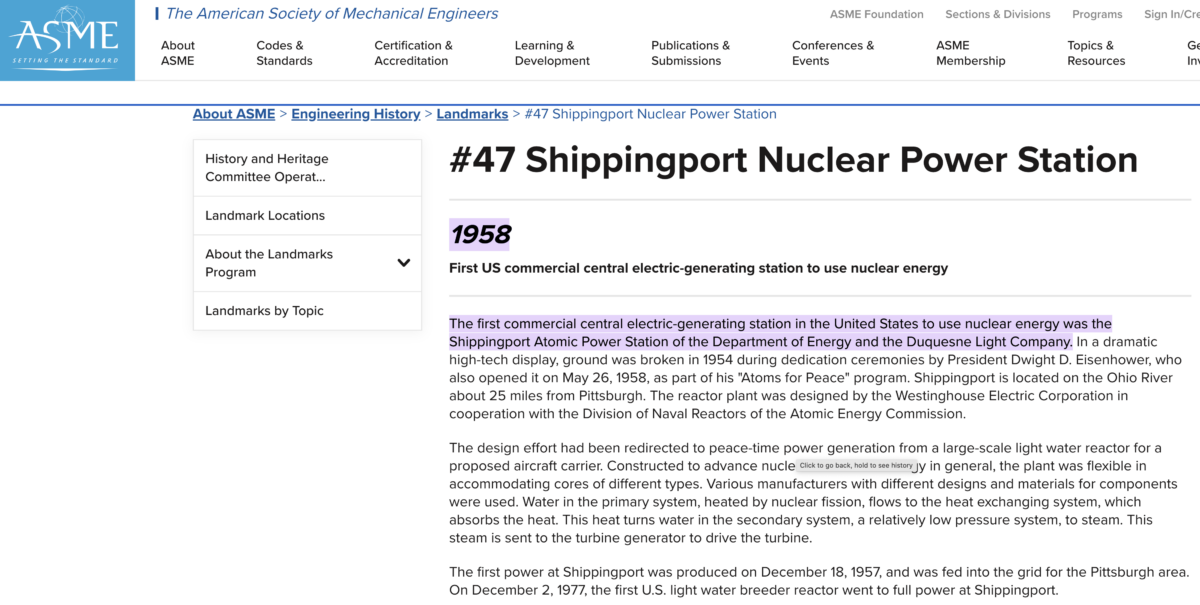 Read more here.
And notice the ground broke in 1954.
Jesuit Order = 54
Recall, Bill Gates was 54 when he gave his Innovating to Zero speech, where nuclear was a big focus.
In the case of Shippingport, it opened 224-days after Eisenhower's birthday, or on his 225th day of his age. They are both interesting numbers.
The Society of Jesus = 224
-Divisors of 84 sum to 224
-United States of America = 84
-Jesuit = 84
-Masonry = 84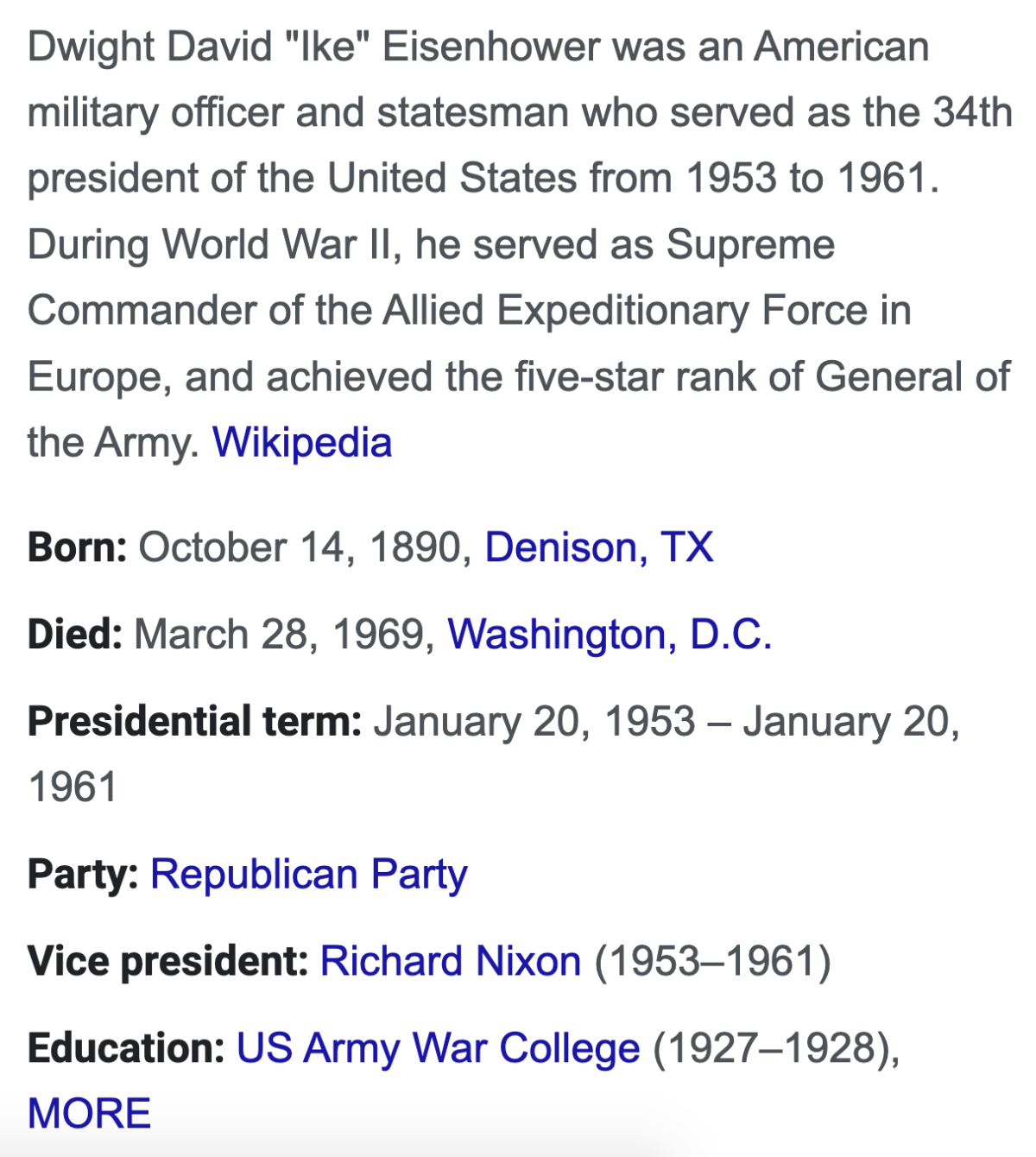 And here' an old PSA on the energy site.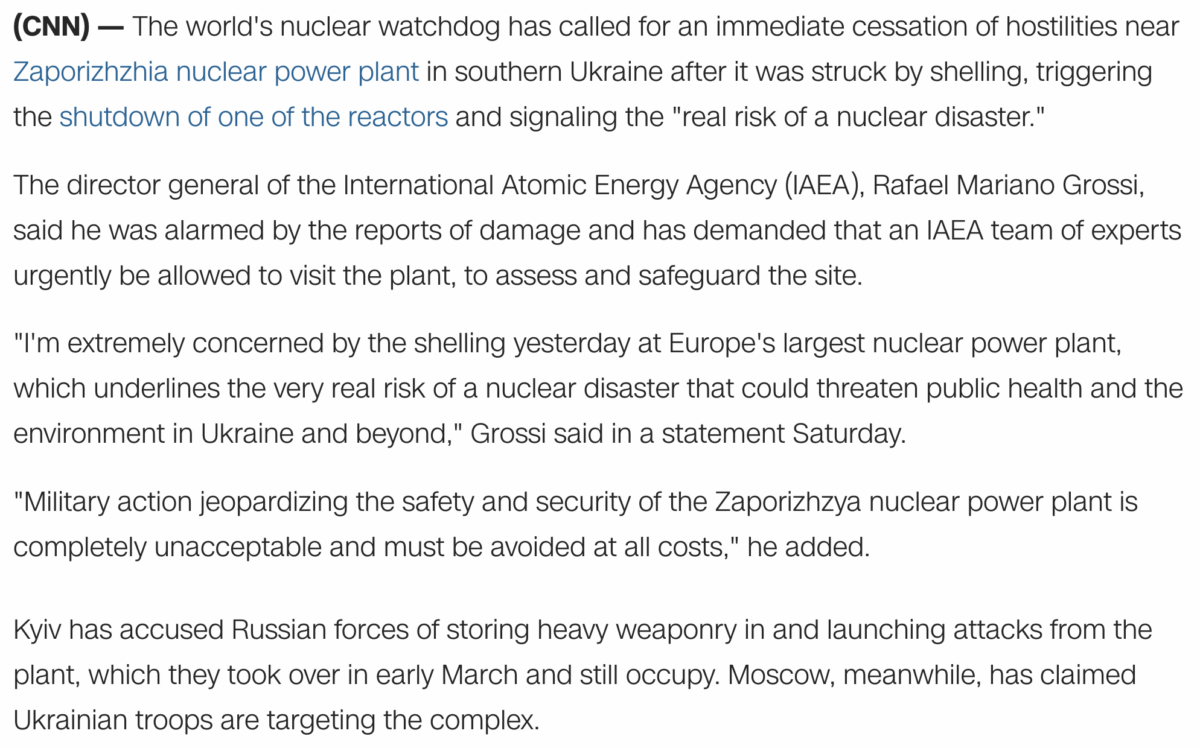 https://www.cnn.com/2022/08/07/europe/zaporizhzhia-power-plant-nuclear-disaster-intl/index.html