Olavo de Carvalho, Covid-19 denier, dies of coronavirus at age 74, January 24, 2022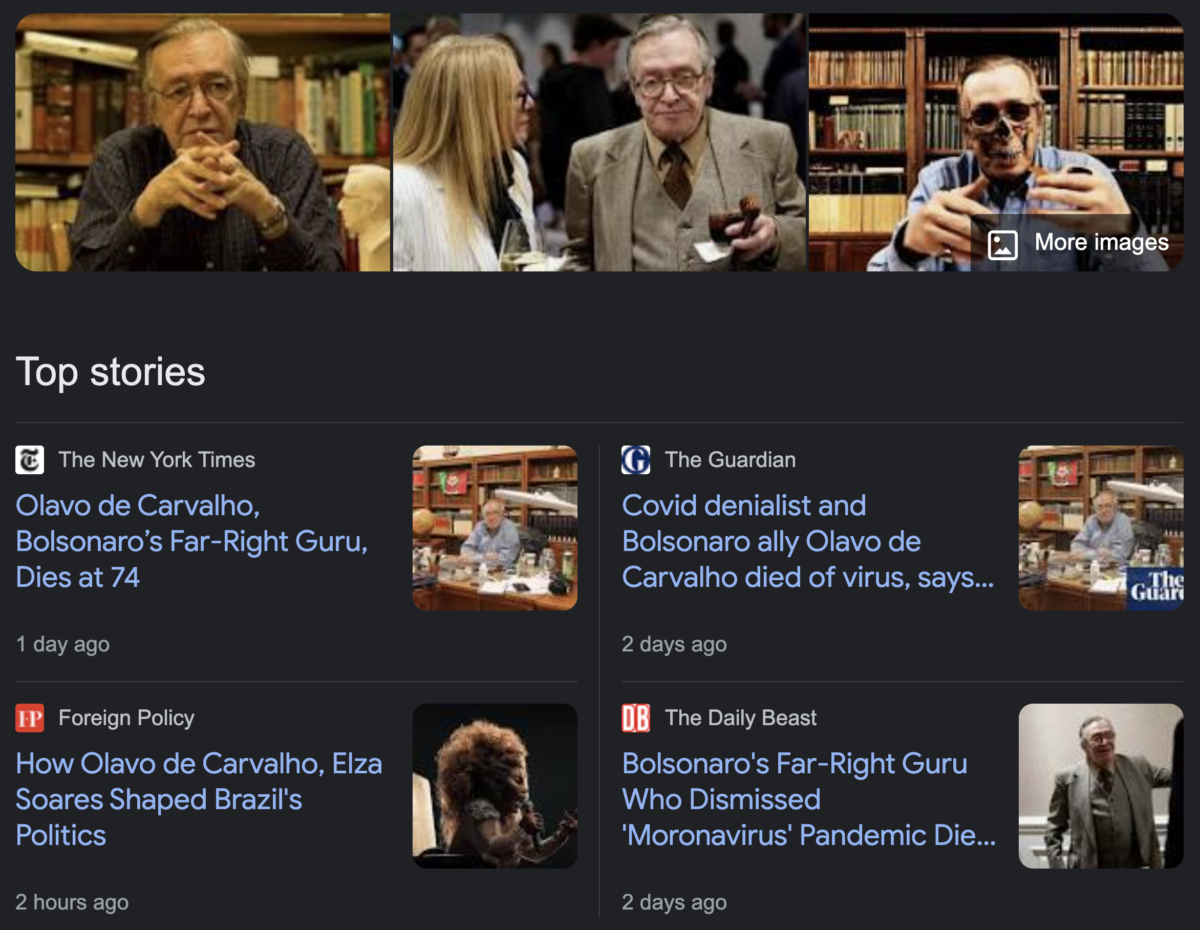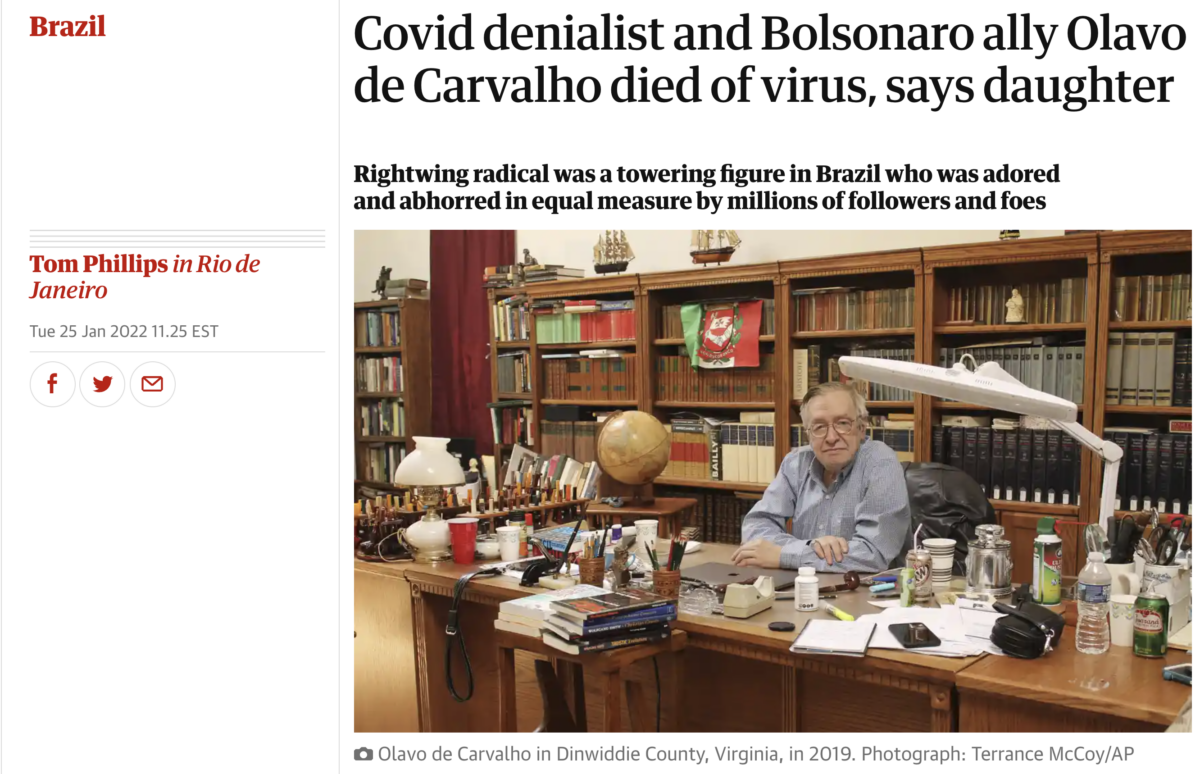 This became the news on 25/1.
251, 54th prime
Jesuit Order = 54
The news broke 94-days before his upcoming birthday.
Brazil = 94
Roman Catholic Church = 94
Coronavirus Pandemic = 94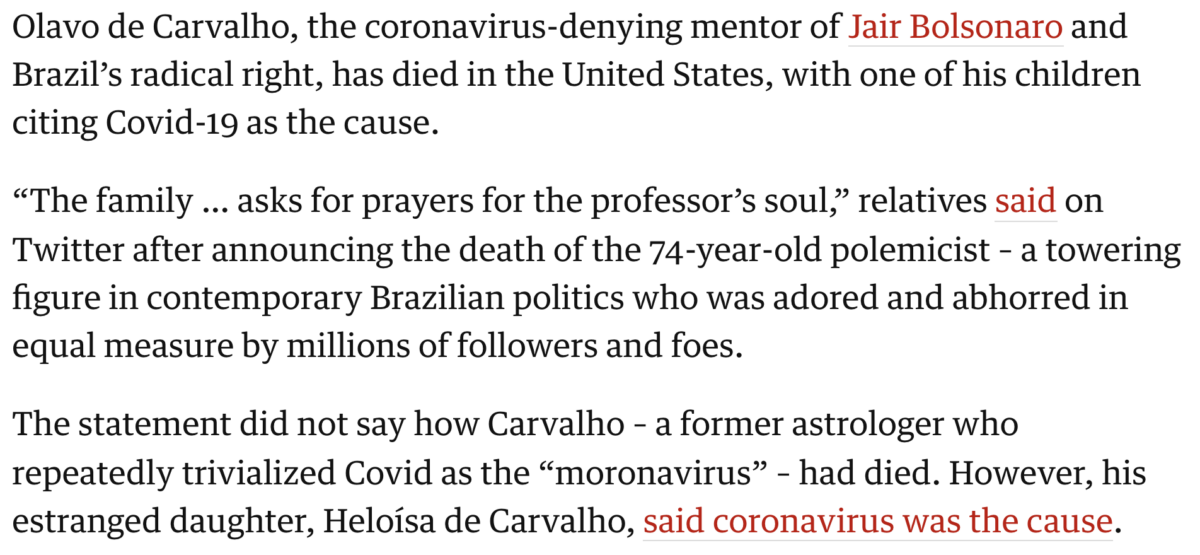 https://www.theguardian.com/world/2022/jan/25/covid-denialist-bolsonaro-ally-olavo-de-carvalho-dies-coronavirus
This man is dead on January 24, or 24/1, as a "Covid denier."
Covid = 53
241, 53rd prime

Read about Boris Pfeiffer's death at 53 on January 24 after attending a Covid mandates protest.
He also died 95-days before his birthday.
Jesuits created to counter 95 Theses
Counter Reformation = 95
Fauci = 95
And in light of him dying at age 74… the Event 201 coronavirus simulation focused on Brazil, took place October 18, 2019, the day leaving 74-days in the year.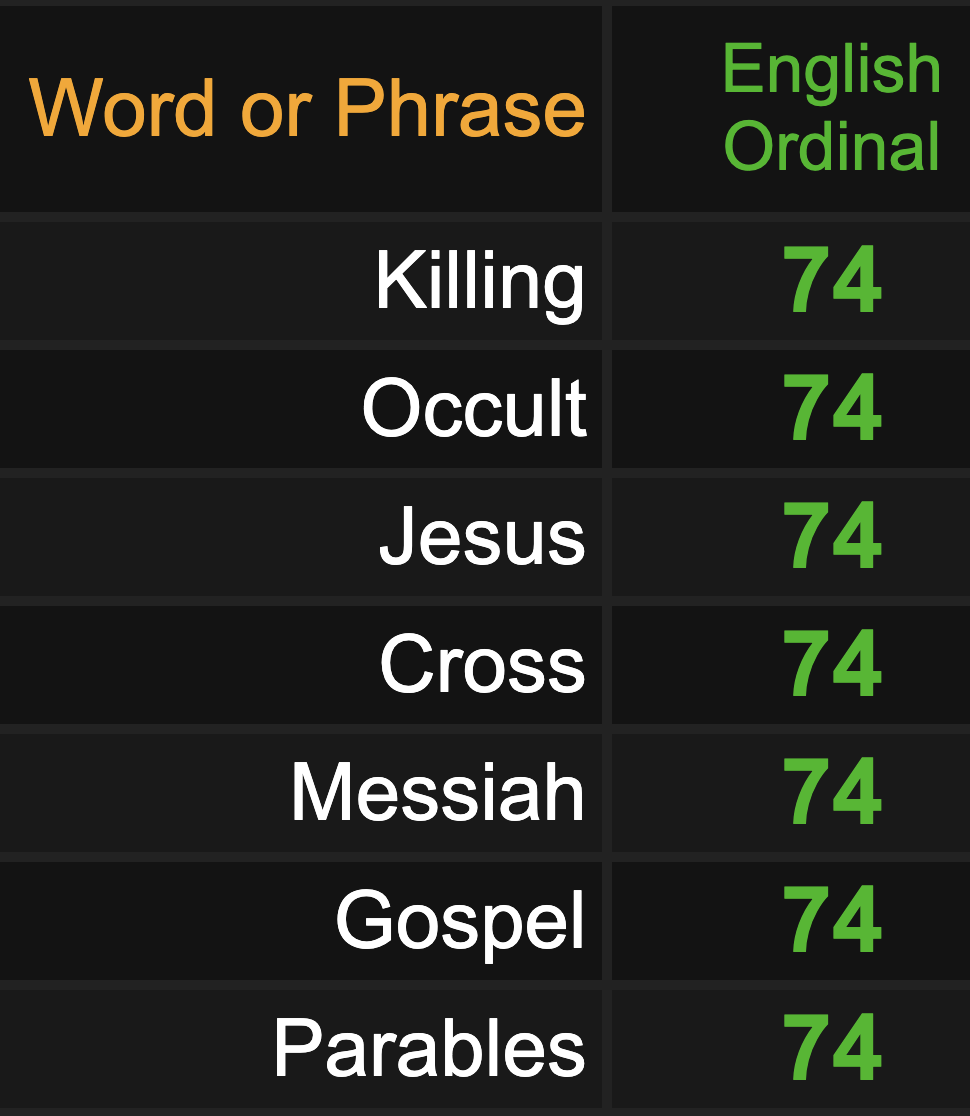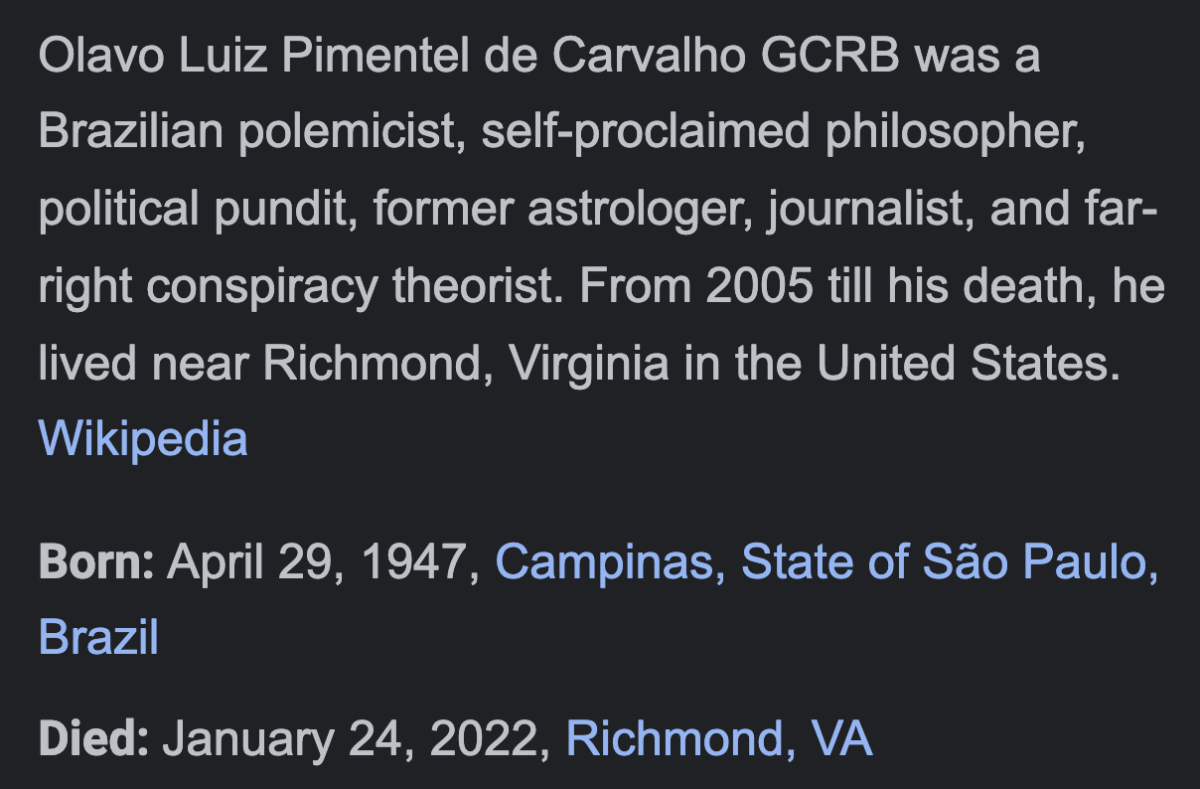 Olavo Luiz De Carvalho = 87 / 102 / 222 / 291
Olavo = 70
-Coronavirus = 70
-Covid Vaccine = 70
-Omicron = 87
-Wuhan Coronavirus = 222