Old Dominion basketball player, Imo Essien, #3, collapses Saturday, January 7, 2023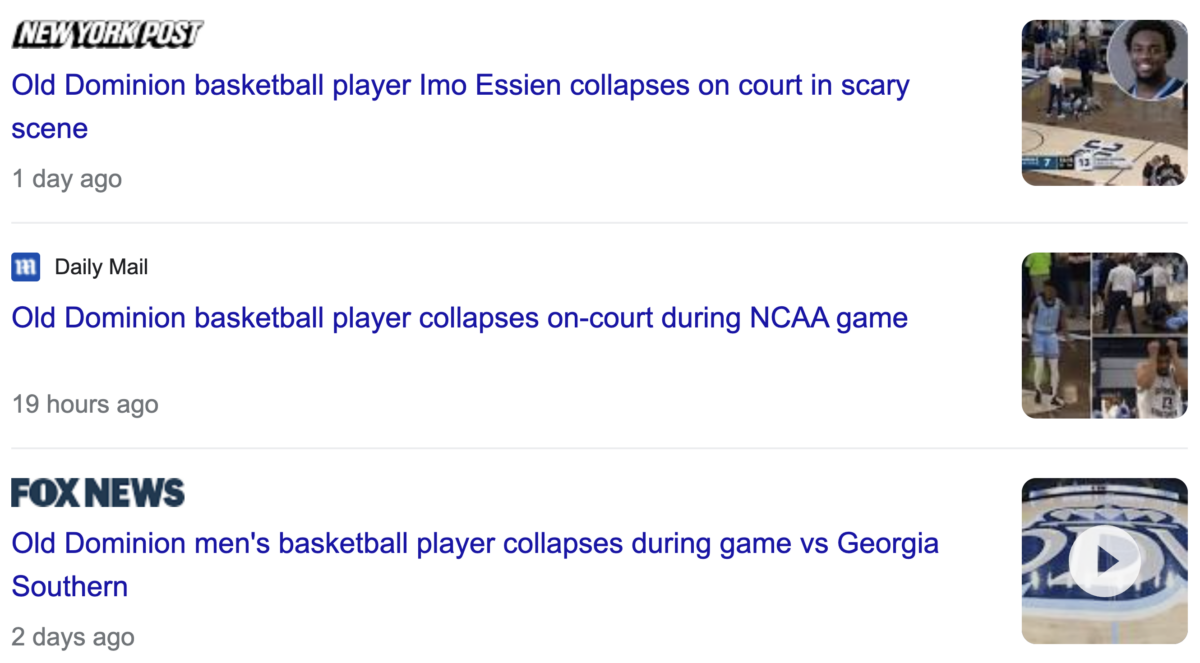 After #3 on the Bills collapses, #3 on Old Dominion, Imo Essien collapses.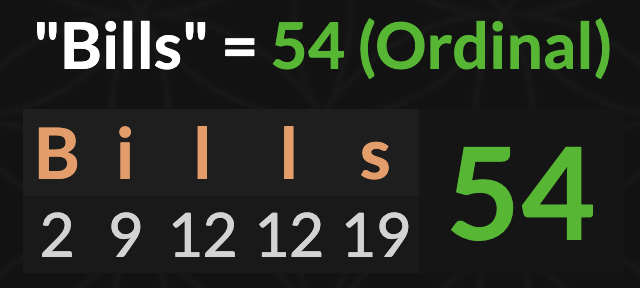 Jesuit Order = 54 / 72
Tage Thompson = 54 (Recall his "3" ritual on the 3rd of January, winning for Buffalo 5-4 with 3 goals)
Tage Thompson, #72
Old Dominion turns 93 on the 72nd day of the year
And notice that Old Dominion has a birthday in the month of March, like Damar Hamlin. Old Dominion was established on March 13, and Damar Hamlin was born on March 24, both in the third month.
Old Dominion will turn 93 years old this year.
Saturn = 93 / 119
Old Dominion University = 119
This man collapsed on a Saturday, named after Saturn. Of course, it is the planet that is the keeper of time.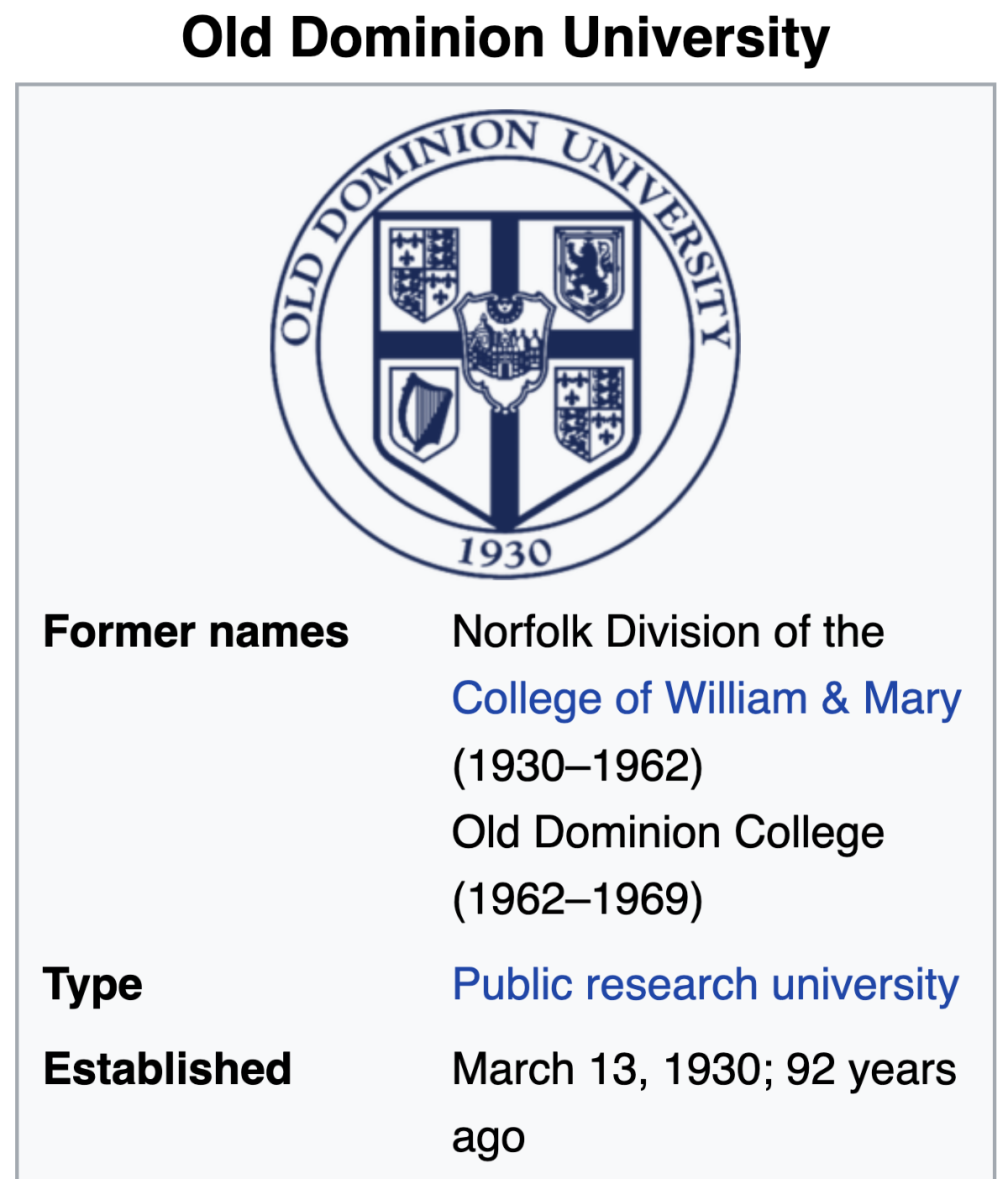 https://nypost.com/2023/01/09/old-dominion-basketball-player-imo-essien-collapses-on-court/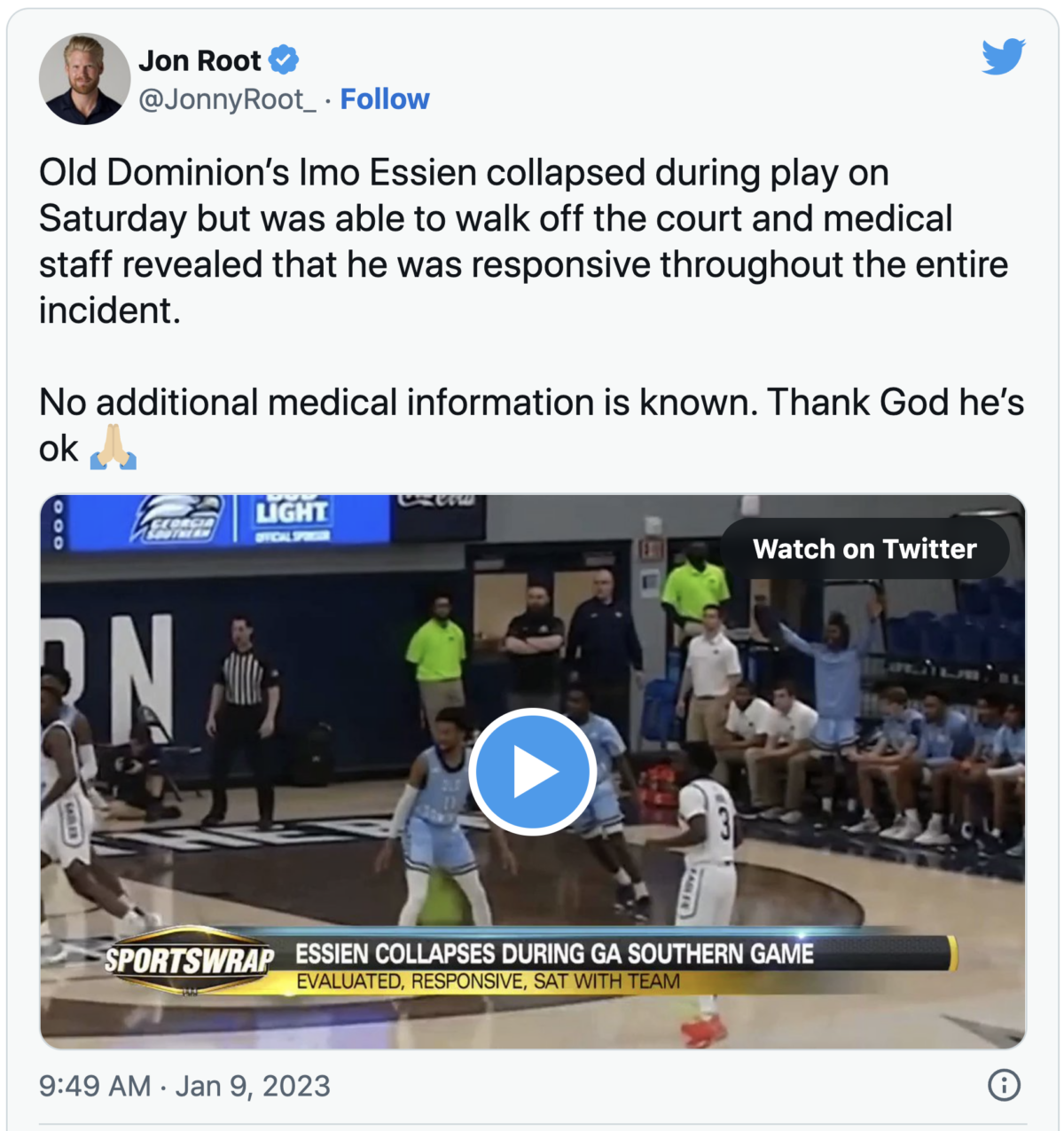 https://nypost.com/2023/01/09/old-dominion-basketball-player-imo-essien-collapses-on-court/