Olympia Dukakis, Oscar winner for 'Moonstruck', dead at 89, May 1, 2021

Olympia Dukakis, remembered for the 1987 film Moonstruck, has died on May 1, 2021, the 121st day of the year.

Moon = 51 (Dead on 5/1)
And recall how 121 connects with 'blood sacrifice'.

And since Dolly Parton is part of her being remembered, recall that her brother died on January 21, or 1/21, like 121. Read more about his passing here.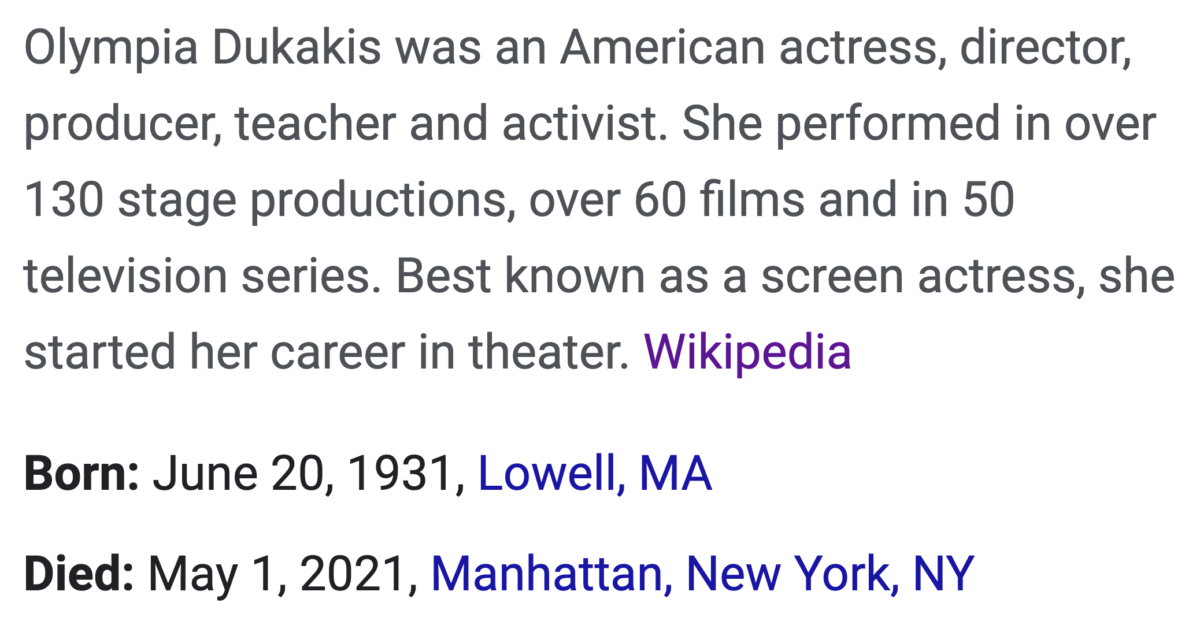 She died 50 days before her birthday.


Circle = 50 (The circle of life)