Omicron confirmed in U.S. on the same day Roe v. Wade future is debated (Jesuit mockery), December 1, 2021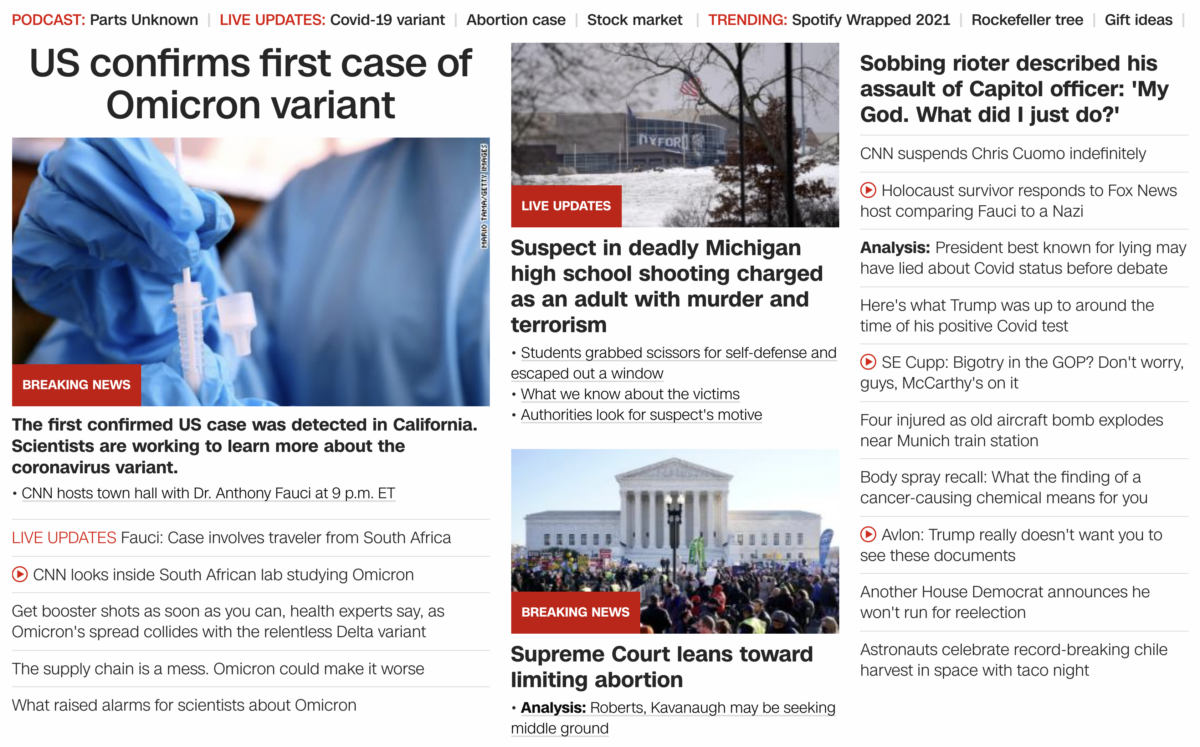 As predicted, the first case of Omicron in the United States comes on December 1, 2021, or 12/1, like 121. As we have covered, that is the number of 'Revelation', that teaches about the 'number of the beast.'
South Africa = 121 / 49 (Where Omicron originates)
Revelation = 121 / 49
America = 49
And recall when the first case of coronavirus was confirmed in the United States on January 21, 2020, or 1/21, like 121, in 'Washington' state.
Washington = 49
Revelation = 49 / 121 (1/21 date now today, 12/1 date)
Of course, that was in Bill Gates backyard, who got the vaccination on January 22, 2021, his 87th day of his age.
Bill Gates = 87
Omicron = 87
Number of the Beast = 87 (Vaccination = 666 in Sumerian Gematria)
-Satanic = 122 (1/22 date)
-Seattle on 122nd Meridian West
-Abortion = 122 (Roe v. Wade on January 22, 1973)
Bill Gates does a lot of "charity work" in Africa.
Keep in mind the New World Order won't need abortion if the vaccines are intended to cut population and sterilize many, and notice how Roe v. Wade is in the news at the same time. As we know, Bill Gates said we can reduce population with vaccines in his February 2010 TED Talk, which fell in Black History Month.
New Testament = 42
Roe v. Wade = 42
February = 42
Omicron = 42
Vaccine = 42
*Jesuit = 42
-The beast rules for 42 months in Revelation
Plus, don't forget, on September 1, 2021, the day leaving 121 days in the year, Texas introduced 666 news laws to their state, including the 6-week abortion ban, similar to how today is 12/1.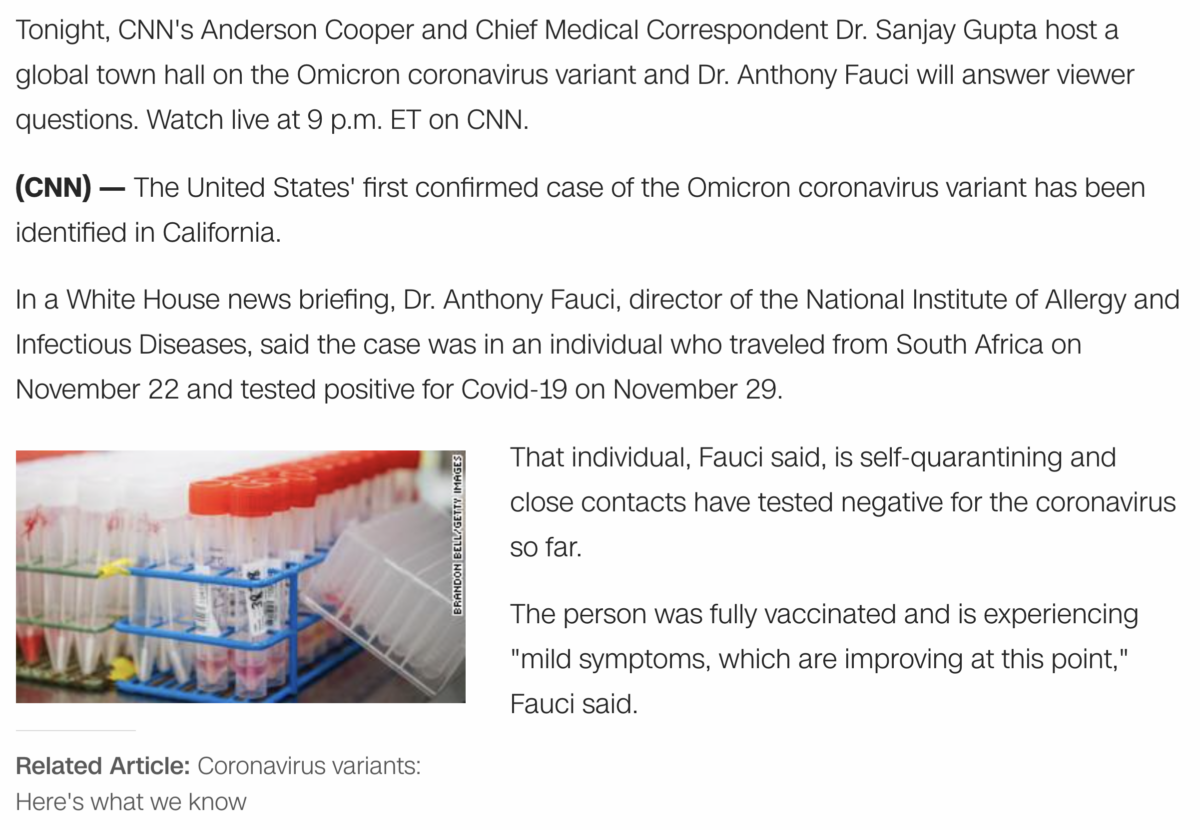 https://www.cnn.com/2021/12/01/health/us-omicron-variant-confirmed-case/index.html
November 22 leaves 39 days in the year.
Omicron = 39 / 42
-Beast rules for 42 months
-Revelation is based in 39 books of the Old Testament