Omicron spreads twice as fast as Delta, December 3, 2021 Covid-19 propaganda

Quadrupled in four days, say it isn't so!
As we know, they always have a big Covid-19 whopper on the 56 date numerology, as they did here, December 3, 2021.
12/3/2021 = 12+3+20+21 = 56
Coronavirus = 56
Covid Vaccine = 56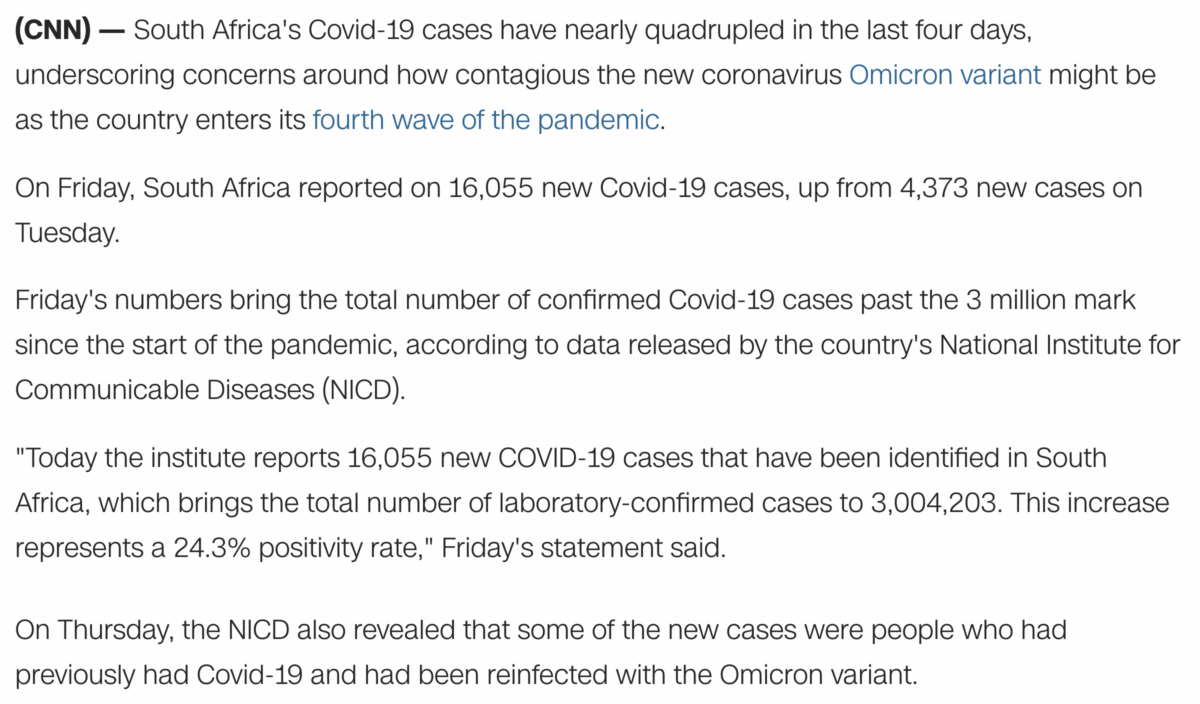 https://www.cnn.com/2021/12/03/africa/south-africa-omicron-cases-surge-intl/index.html
*As we know, black people are very fast, just check the NFL and the track, so why wouldn't the Covid variant from the black continent be fast as well?