Otis Taylor, drafted by the Chiefs and Eagles, dead after Super Bowl 57 (March 10, 2023 news)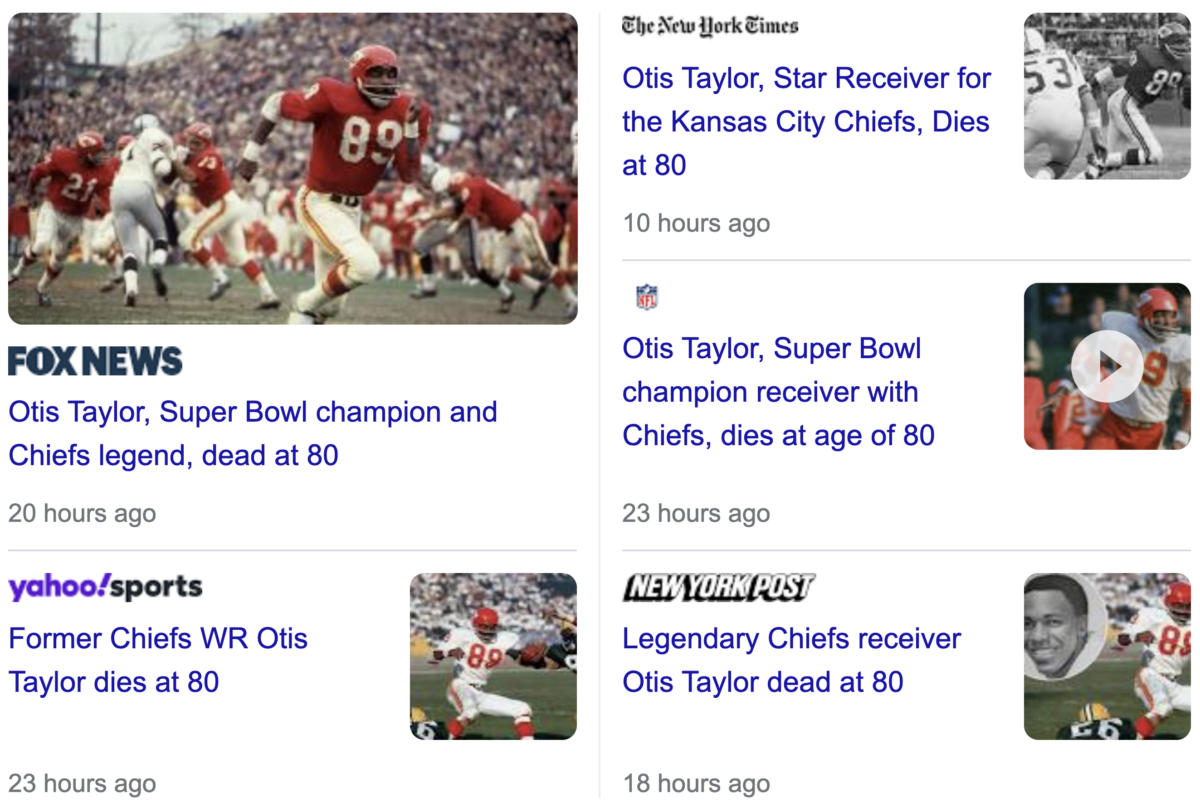 This news broke on March 10, or 10/3, after the 103rd NFL season, which is former team, the Kansas City Chiefs won the Super Bowl in. Notice, he died on a date with 56 numerology as well.
Black Lives Matter = 56
Otis Taylor Jr. = 56
Society of Jesus = 56
-First Super Bowl between two black QBs
-Patrick Mahomes stayed on 56 career interceptions
–Jesuits = 103
–Scottish = 103
–State Farm = 103

https://nypost.com/2023/03/10/legendary-chiefs-receiver-otis-taylor-dead-at-80/
Taylor's name was fateful.
Otis Taylor = 46 / 62
Sacrifice = 46 / 62
–Ritual Sacrifice = 154
–Otis Taylor = 154
He was drafted by the Chiefs in the AFL, and the Eagles in the NFL.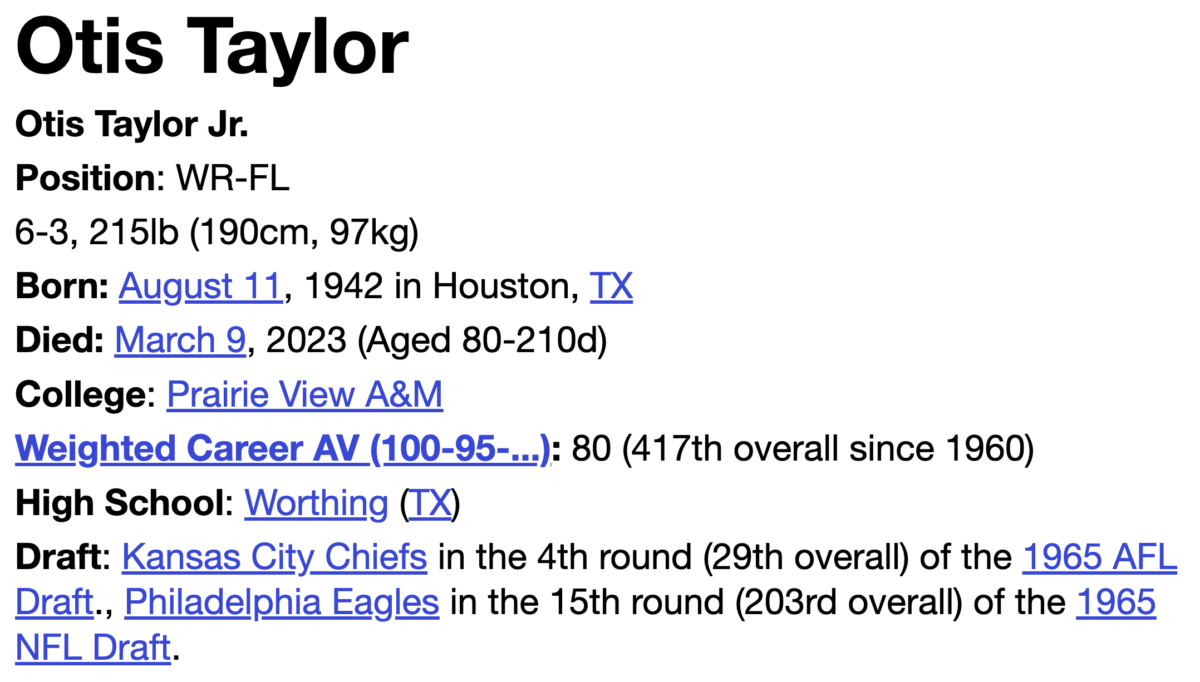 He was the 29th pick by the Chiefs. *Black = 29 *Mahomes = 29
Notice he died the day before the news, March 9, or 3/9.
Arizona = 39 (Location of Super Bowl 57)
-Think of MLK and Malcolm X at age 39
–Malcolm X = 93
–Martin Luther King Jr. = 93
–Black History Month = 93
You could also say he died on his 211th day of his age (47th prime).
The Chiefs played in the Super Bowl in the 47th NFL season. Otis Taylor was on that team.
Finally, the Chiefs won in their 63rd season. *Otis = 63
And he had 57 receiving TDs in the regular season for his career…

https://www.pro-football-reference.com/players/T/TaylOt00.htm
And he was drafted in '65. *Philadelphia = 65 (loser of Super Bowl 57)