'Oz' star Granville Adams, dead at 58, October 10, 2021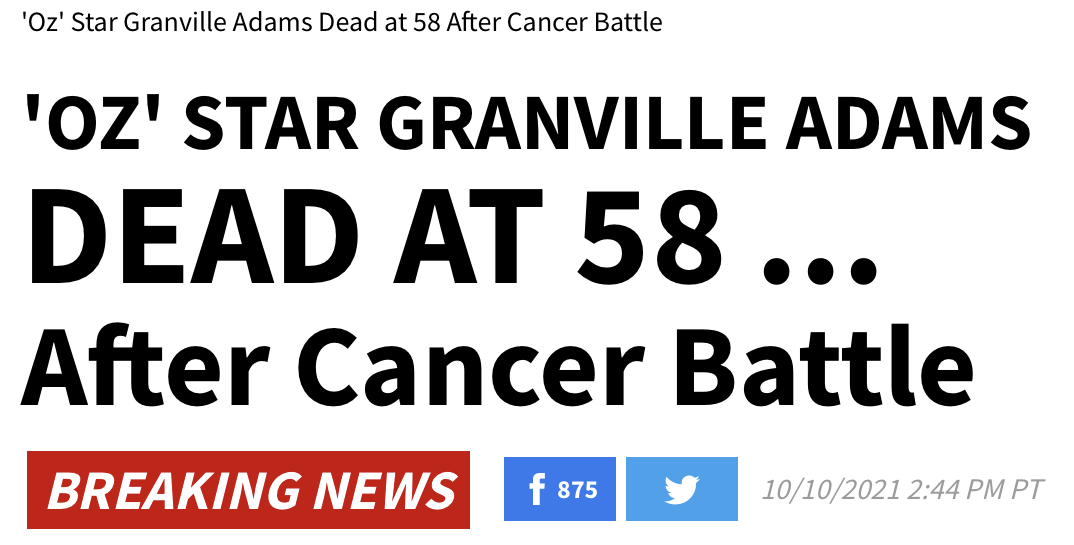 Notice, the Oz star is dead on a 41 date numerology.
10/10/21 = 10+10+21 = 41
Oz = 15+26 = 41
And notice how TMZ posts at 44 minutes after the hour.
Cancer = 44
Chemo = 44
Kill = 44
This is the latest HBO related death. In the past month and four days we've had deaths related to The Wire, Sex and the City and now Oz, three of the networks biggest shows of all-time. It is interesting to note that HBO will turn 50 years old next month, November 8, 2021.

https://www.tmz.com/2021/10/10/oz-star-granville-adams-dead-dies-cancer-battle/
I cannot find his birthday at this time, so I cannot measure from his date of birth.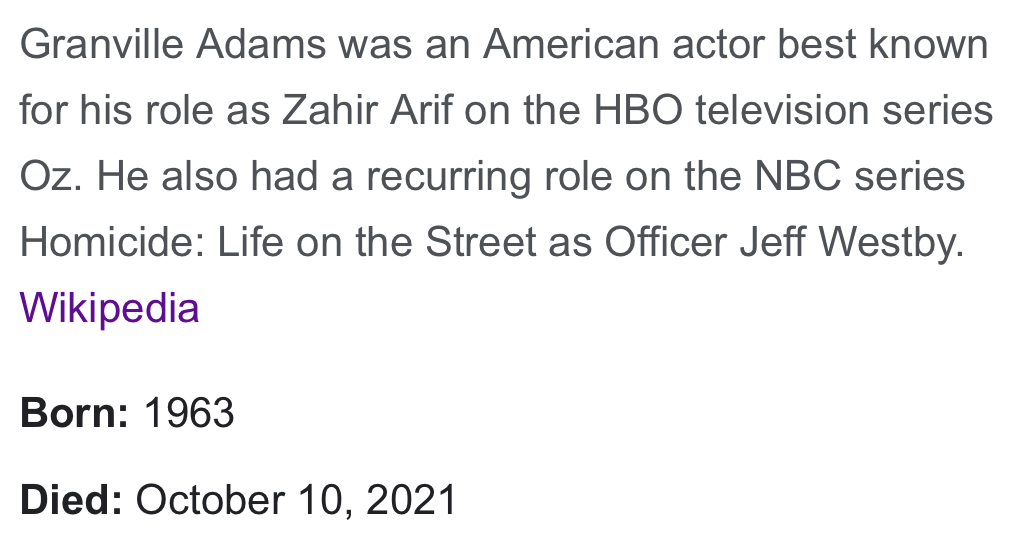 With regards to the recent HBO deaths having a lot to do with the numbers 54 and 56, notice that Oz was 56 episodes long, and it concluded on February 23, the 54th day of the year.
Home Box Office = 54
HBO = 56