Patrick Mahomes Sr., called up to MLB on the 102nd day of the year, and finished his career with 42 wins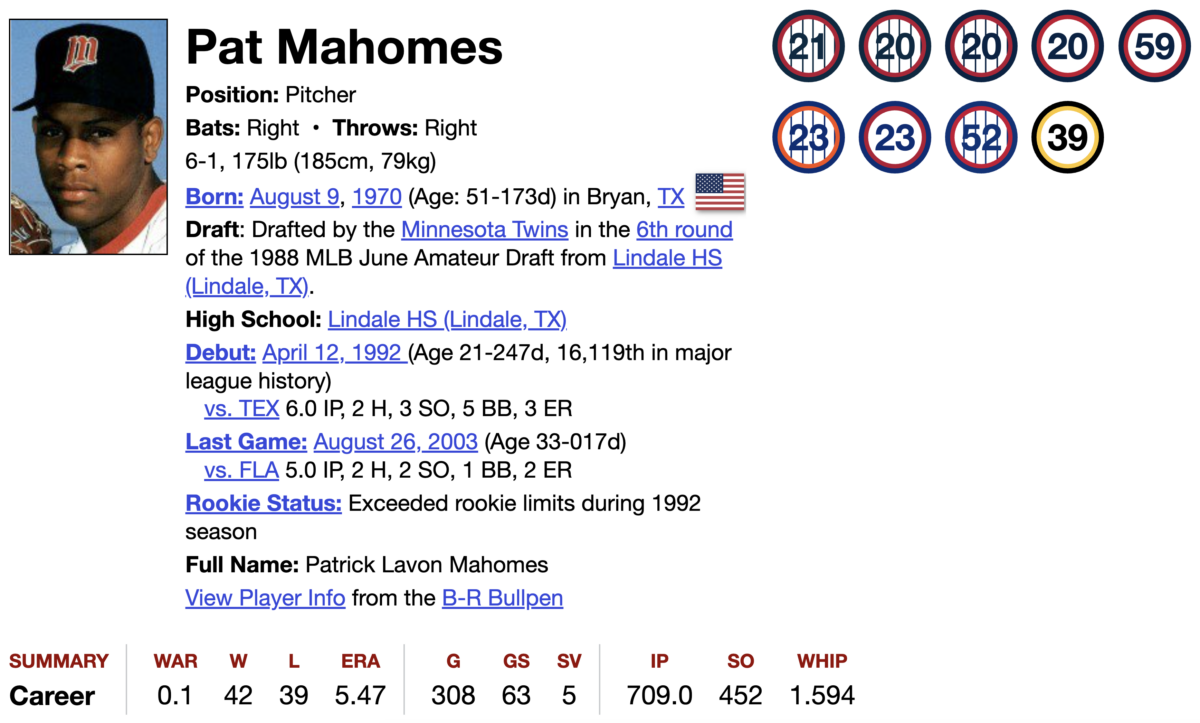 Notice that Patrick Mahomes father was called up to the MLB on April 12, the 102nd day of the year, and he won 42 games in his playing career.
Slavery = 42 / 102
Nigger = 42 / 102
*Jackie = 42
In the 102nd NFL season, Mahomes has won both of his games with 42 points, and now the AFC Championship is the 4 seed vs. the 2 seed, Bengals vs. Chiefs.
Mahomes is also the feature in this year's Madden 22 game called 'Play to LA.'
Play to LA = 42 / 102

And don't forget Mahomes' 42 passing attempts in Super Bowl 54.
And there's little things like this.

https://www.essentiallysports.com/wwe-smackdown-news-charlotte-flair-shoots-on-patrick-mahomes-and-kansas-city-chiefs-sasha-banks-returns-on-wwe-smackdown/
Charlotte = 102
Also noteworthy, Mahomes' father was born on August 9, the day that Black Lives Matter became a thing in St. Louis / Ferguson, Missouri.
Black Lives Matter = 56
-102nd NFL season ends with Super Bowl 56
-Society of Jesus = 56
-Jesuit Order = 144
-August 9 leaves 144-days in year