Patti LaBelle rushed off stage due to bomb threat, December 10, 2022, her 201st day of her age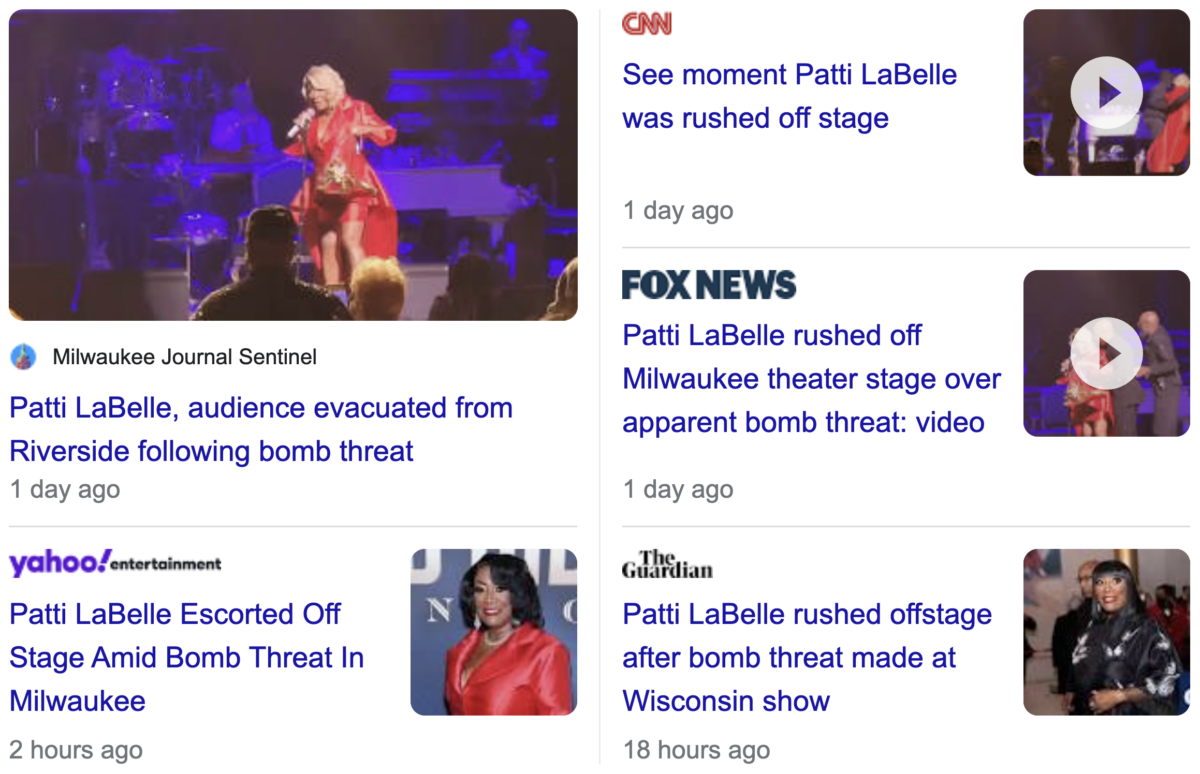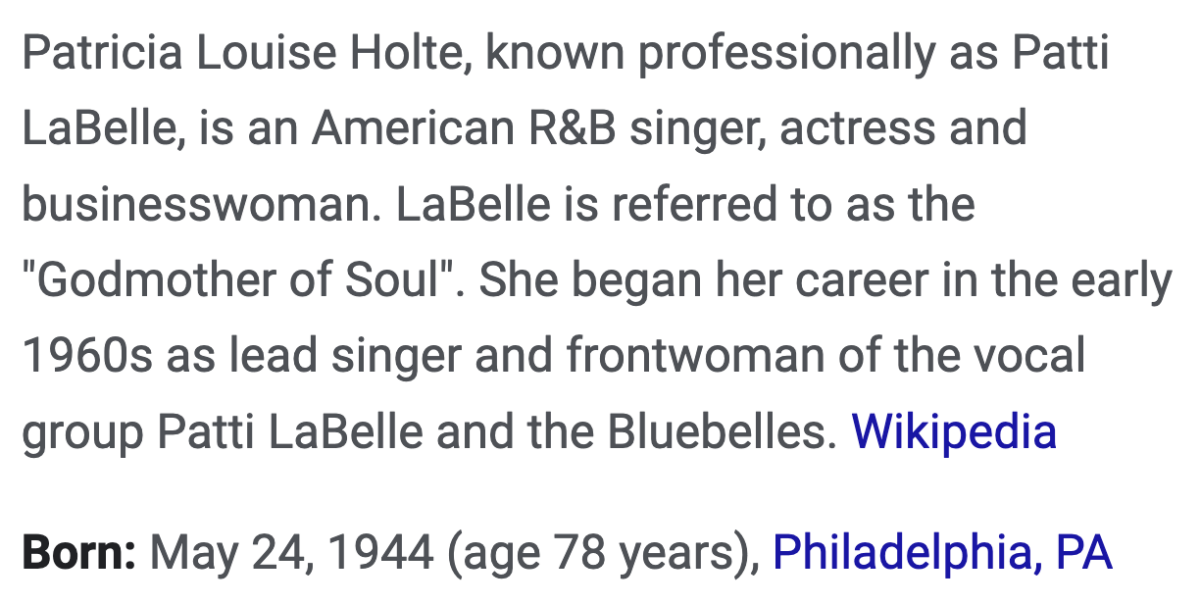 This came on the 201st day of Patti LaBelle's age.
And notice she was born on the 144th day of the year, May 24, and is 78 at the moment.
The Jesuit Order = 201
Jesuit Order = 144
Jesuit = 78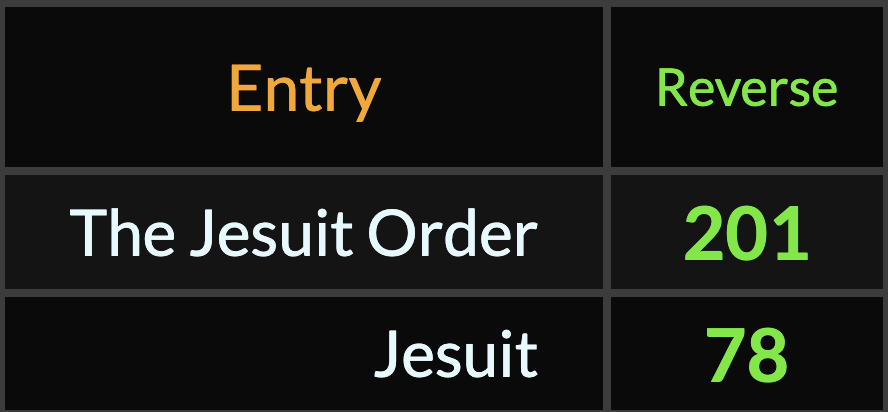 Notice they had her dressed up in the Jesuit red and black for the ritual.
And keep in mind this happened in a Jesuit city, Milwaukee, home of Marquette.
Also, this happened in the time of Sagittarius.
Sagittarius = 144