Paul Sorvino of Goodfellas dead at 83, July 25, 2022, 23-days before Robert De Niro's 79th birthday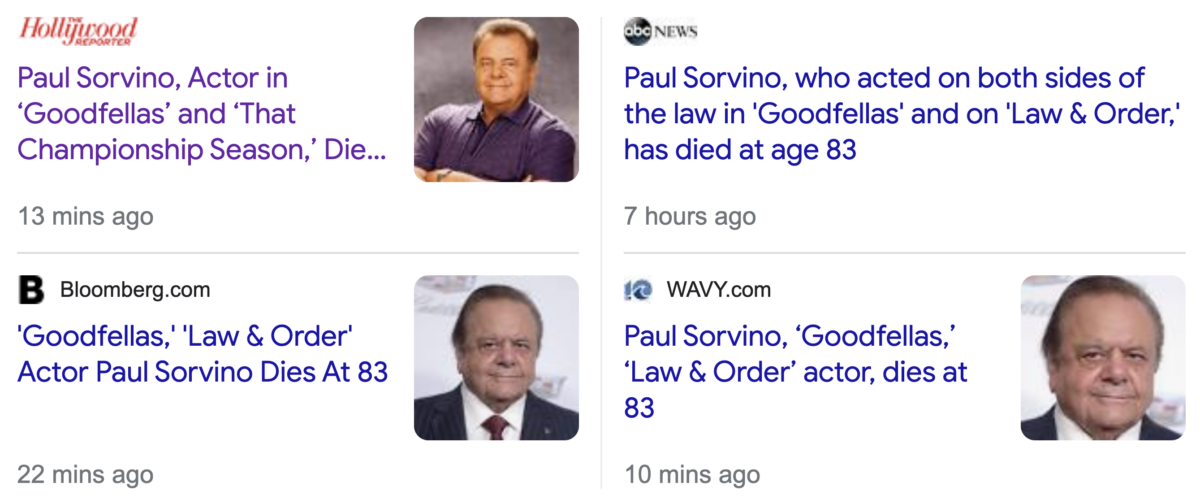 This death comes Monday, July 25, 2022, a date written 25/7, and being the 206th day of the year.
Blood Sacrifice = 257 / 121 / 67 (Ray Liotta dead at 67) (Ray Liotta = 121)
Sacrifice = 206 (Jewish)
He is dead on a date with 54 numerology as well.
Paul Sorvino = 54
Jesuit Order = 54
Recall, Ray Liotta's death came 83-days before Robert DeNiro's 79th birthday.
Murder = 38 / 79 / 83 (Sorvino is dead on 38 numerology)
In this case, Paul Sorvino is dead 23-days before DeNiro's 79th birthday, August 17.
83, 23rd prime
Recall that De Niro does the killing in the Jimmy Hoffa film in house number 83.
And don't forget Ray Liotta's death had a lot to do with baseball.
Baseball = 54
Also, Joe Pesci, a big star from that film turned 79 this year, February 9, 2022. His name equates to 257, and I imagine between now, him being 79, and the time he is 83, his fate is sealed. It might also be true for DeNiro, who is about to turn 79.
Murder = 79 / 83
Society of Jesus = 79
Yeshua = 79 / 83
*Pesci = 83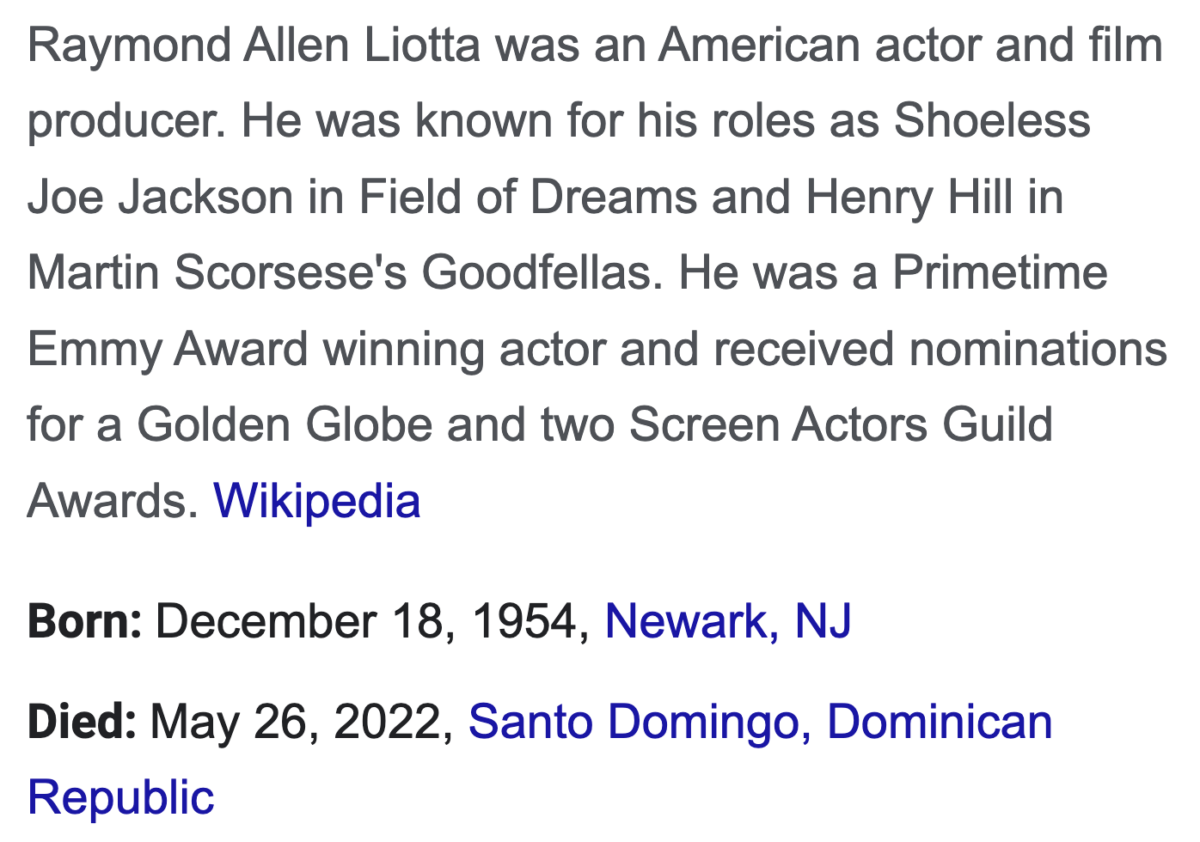 July 25, or 25/7, like 257…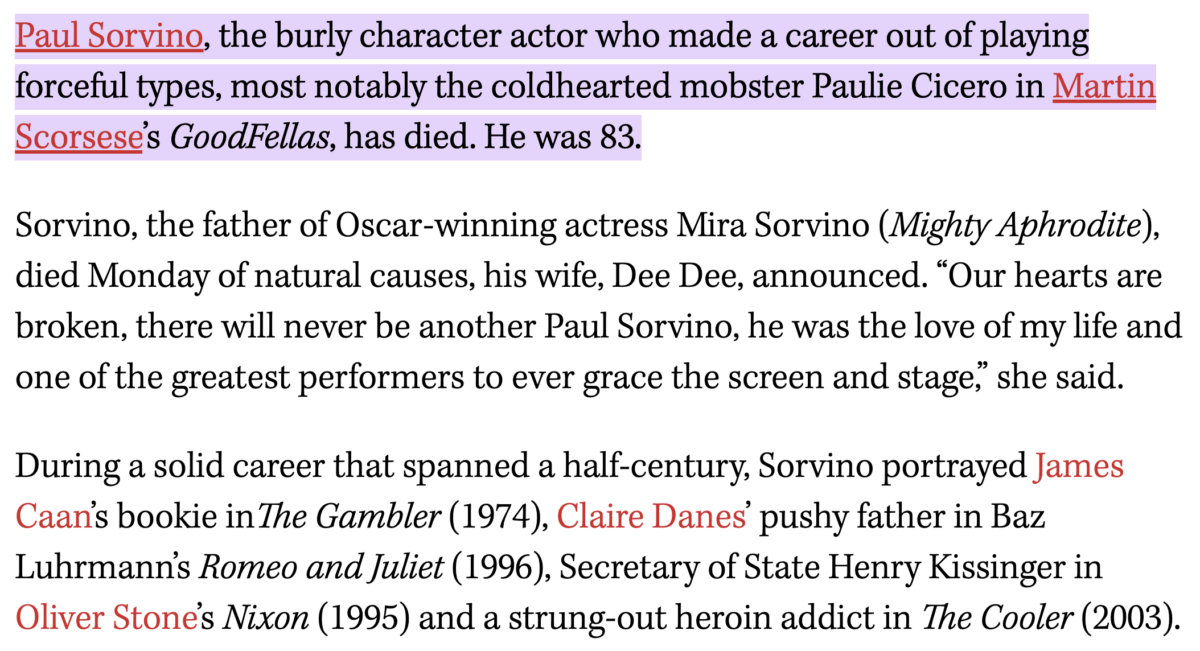 https://www.hollywoodreporter.com/movies/movie-news/paul-sorvino-dead-goodfellas-1235185779/
His first big movie was in '74, and he is dead on a date with 74 and 54 numerology.
He is also dead 228-days after the anniversary of the release of 'That Championship Season,' which came out on December 9, 1982. *Death = 228 (Sumerian)
As we know, football season is about to get underway, and football is the '83' sport.
Paul Sorvino was the boss in Goodfellas. It goes with his 25/7 death.
257, 55th prime
Boss = 55
Related: Read about the death of The Godfather actor James Caan.
Related: Read about the death of Tony Sirico at 79, July 8, 2022.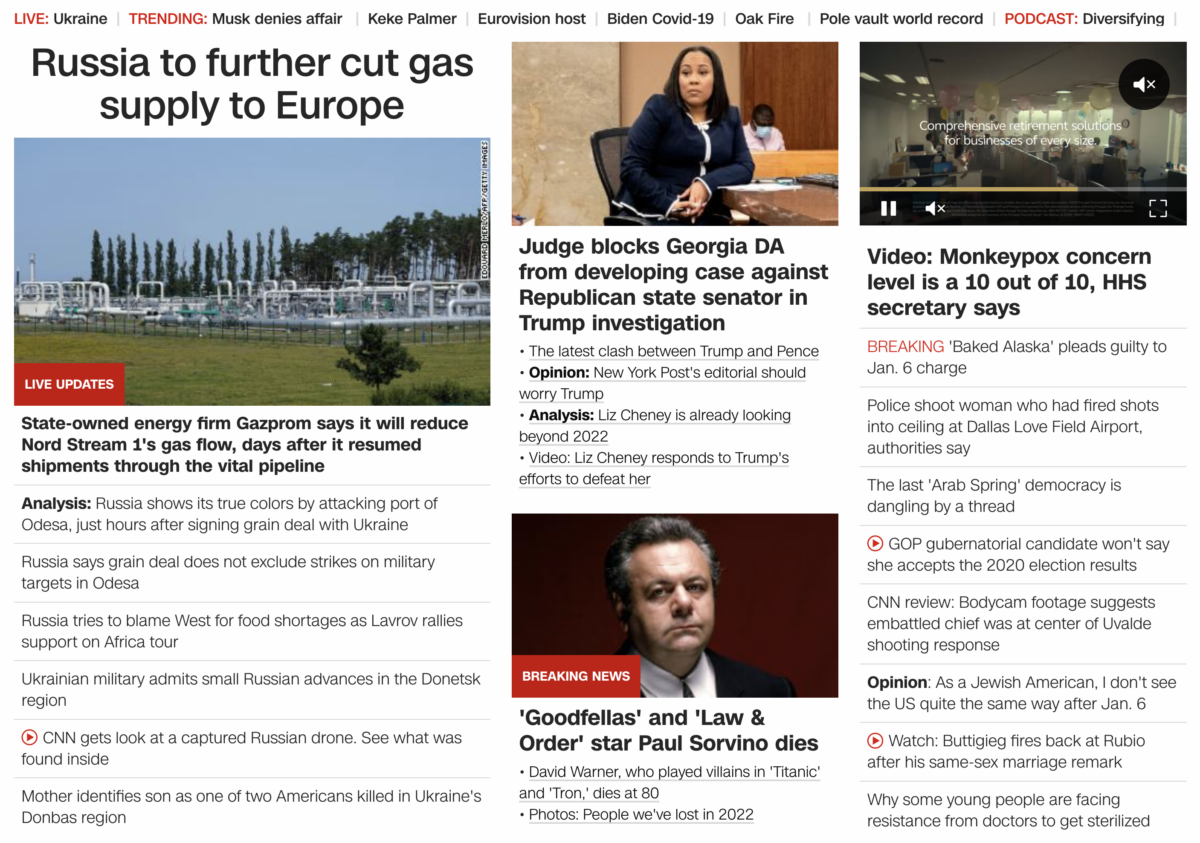 Daria also found out that Paul Sorvino died 83-days after the anniversary of the death of the character he portrayed in Goodfellas, Paul Vario.