Payton Gendron, Buffalo Tops shooter, indicted on 25 counts, June 1, 2022, by the numbers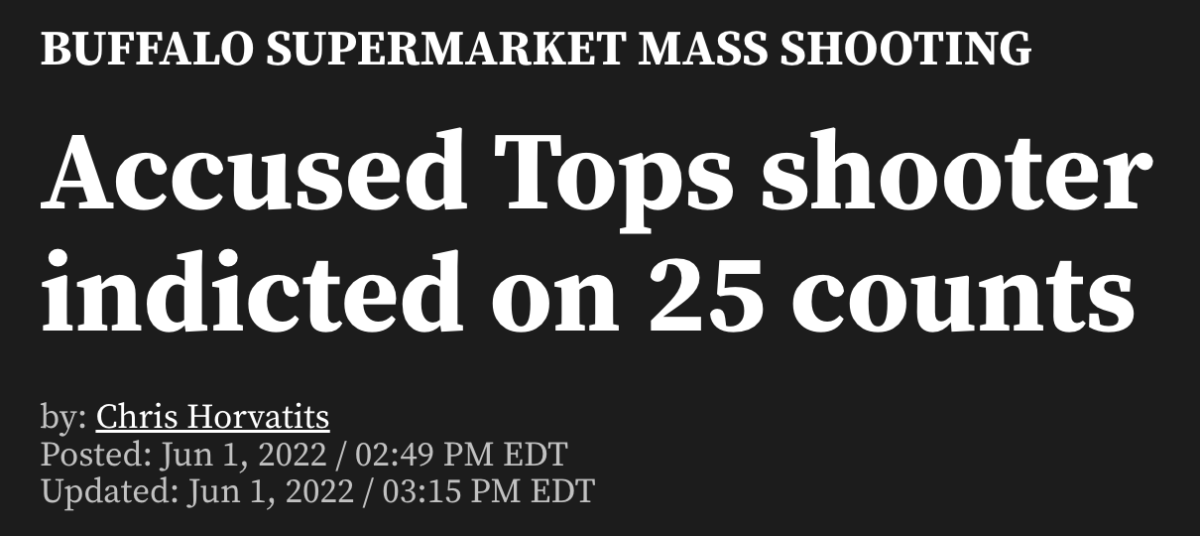 Indicted on 25 counts for the Tops shooter?
Tops = 25
Death = 25
Racist = 25
This comes on June 1, or 1/6, like 16.
Tops = 16



Keep in mind the date can be written 6/1 like 61 as well.

And a big narrative with this story is 'mental health.'

This news comes 19-days before his 19th birthday on June 20, and recall the shooting came 19-weeks before Byron Brown's birthday. Plus, the store was opened 19-days after Gendron's date of birth, and it opened on the 190th day of the year, the 19th triangular number.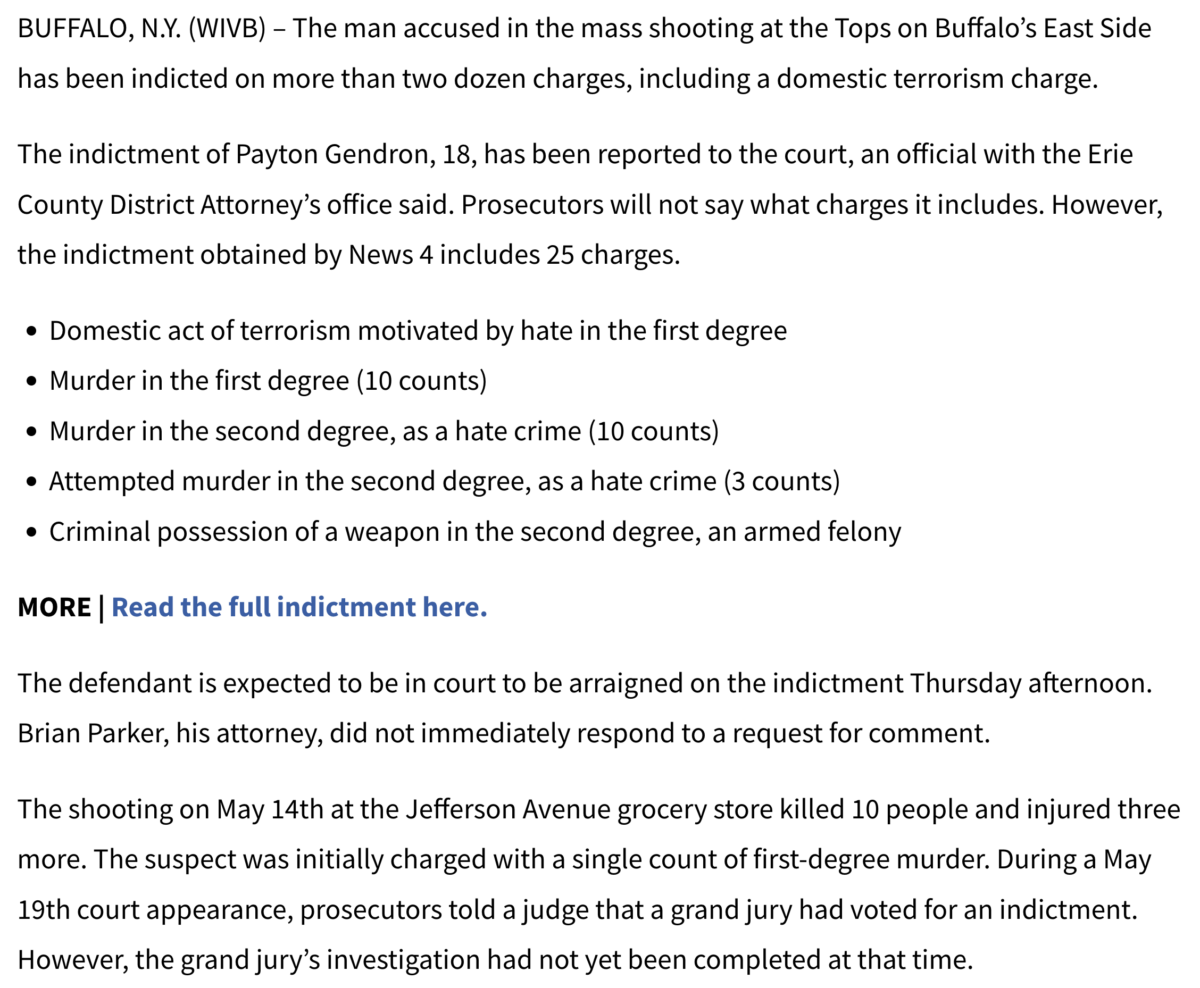 https://www.wivb.com/news/buffalo-supermarket-mass-shooting-tops/accused-tops-shooter-indicted-on-25-counts/
And with regards to the 'domestic terrorism' charge, it syncs with 'white supremacist.'