Phil Mickelson's caddie, Tim Mickelson, helps him become the oldest golfer to win the PGA Championship, May 23, 2021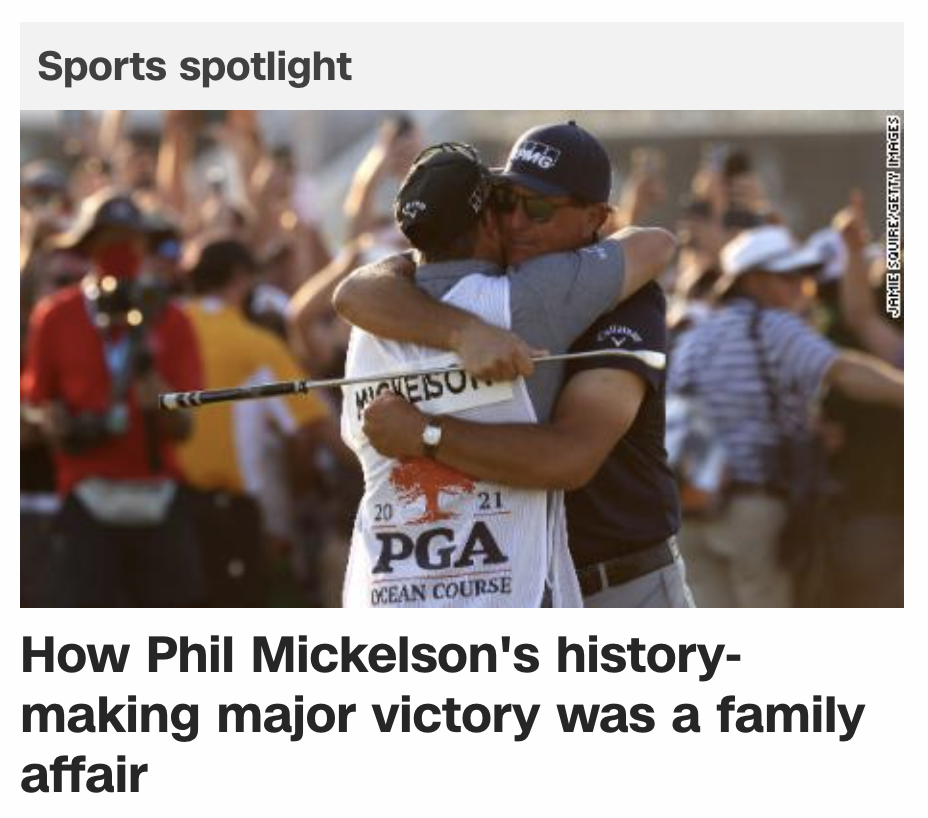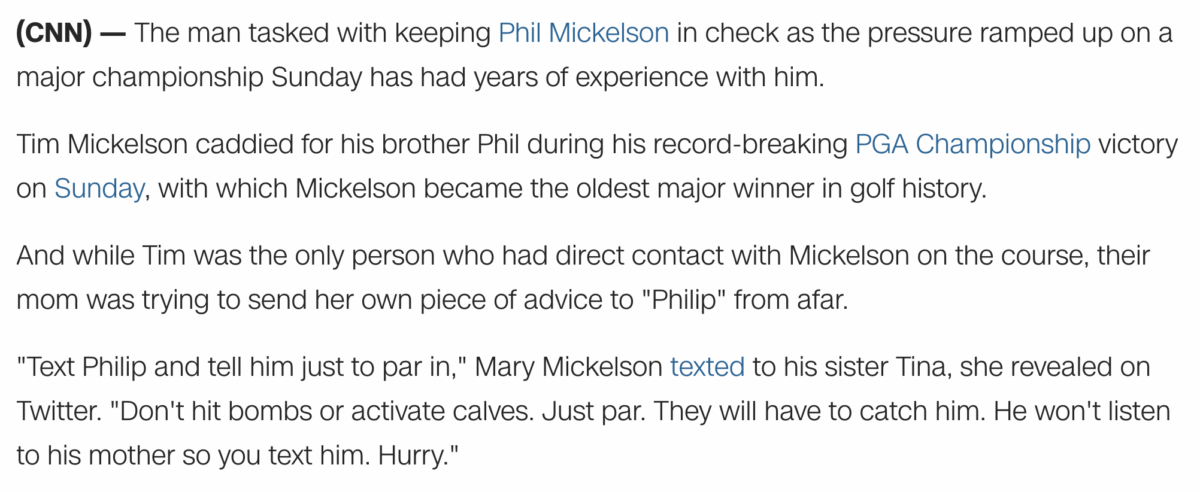 https://www.cnn.com/2021/05/24/golf/phil-mickelson-family-us-open-pga-championship-spt-intl/index.html
Phil Mickelson's rigged PGA Championship win at age 50 came on May 23, 2021, the 143rd day of the year. And notice the article gives tribute to his caddie, his family member, Tim Mickelson.

Keep in mind Mickelson was on top of the leaderboard after Day 3 of the tournament, May 22, 2021, the 142nd day of the year.

And let us not forget that nearly a year to the day earlier Mickelson was doing the 'coronavirus' charity tournament with Tiger Woods, Tom Brady and Peyton Manning. *Coronavirus = 142
Also, notice the leaderboard from this year, 2021, compared to last year. As you can see, the entire field played down so that Phil could win, and it was a very pathetic win, and Phil's energy was very pathetic, while looking like a burnt lobster in the sun.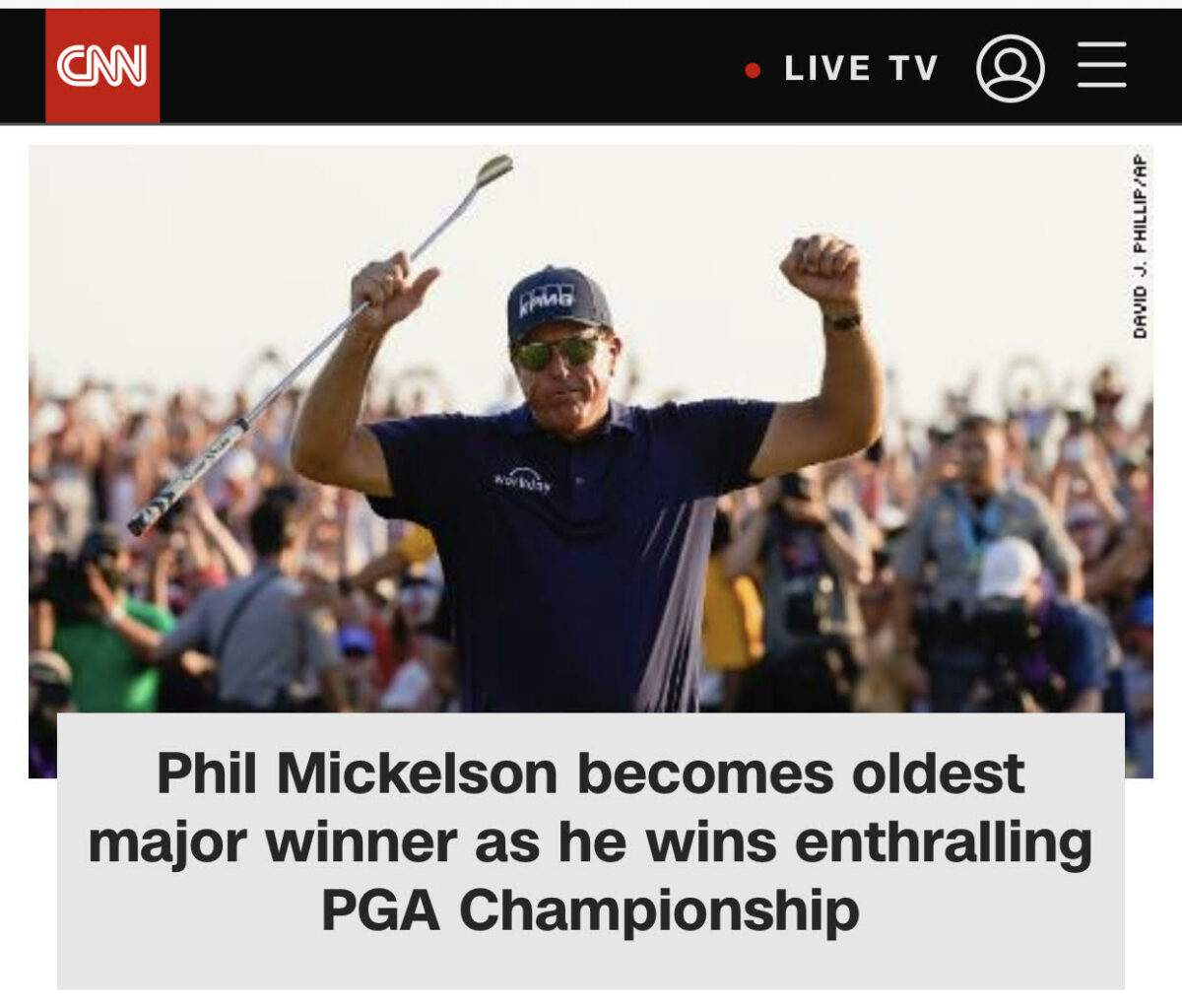 2020 PGA Championship Leaderboard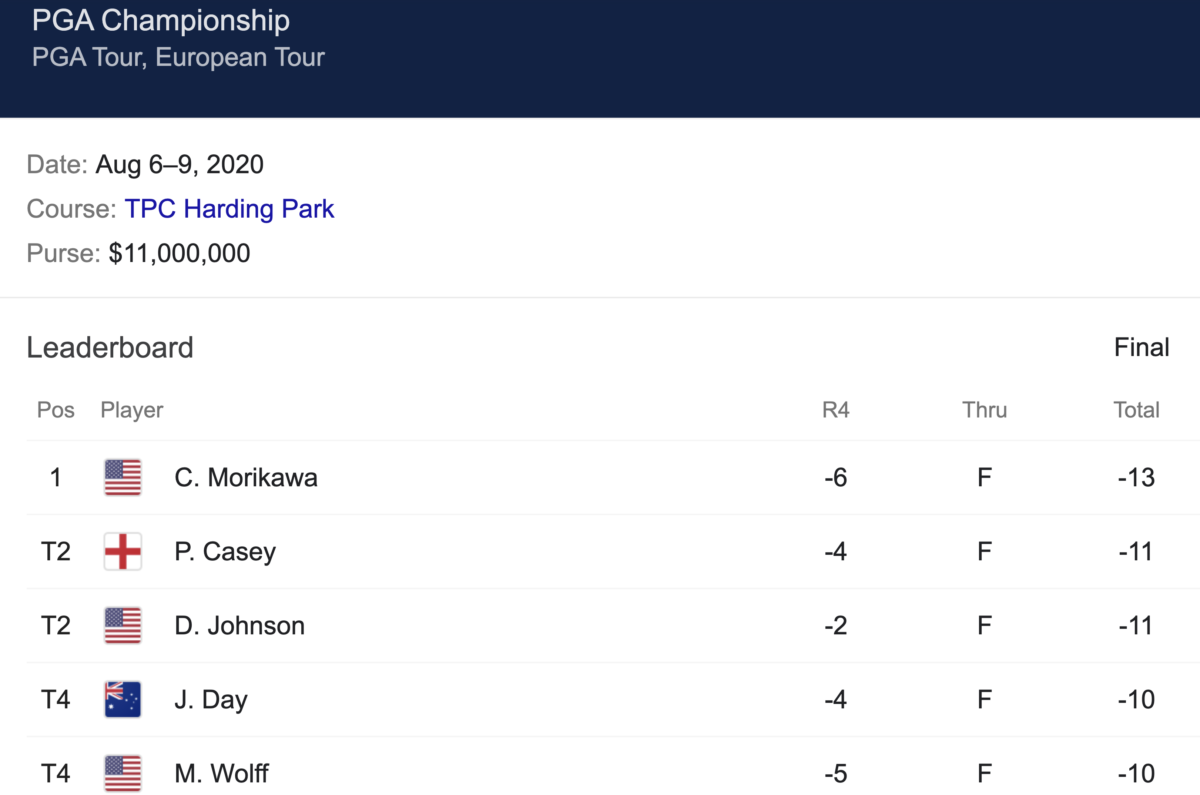 13 under in 2020.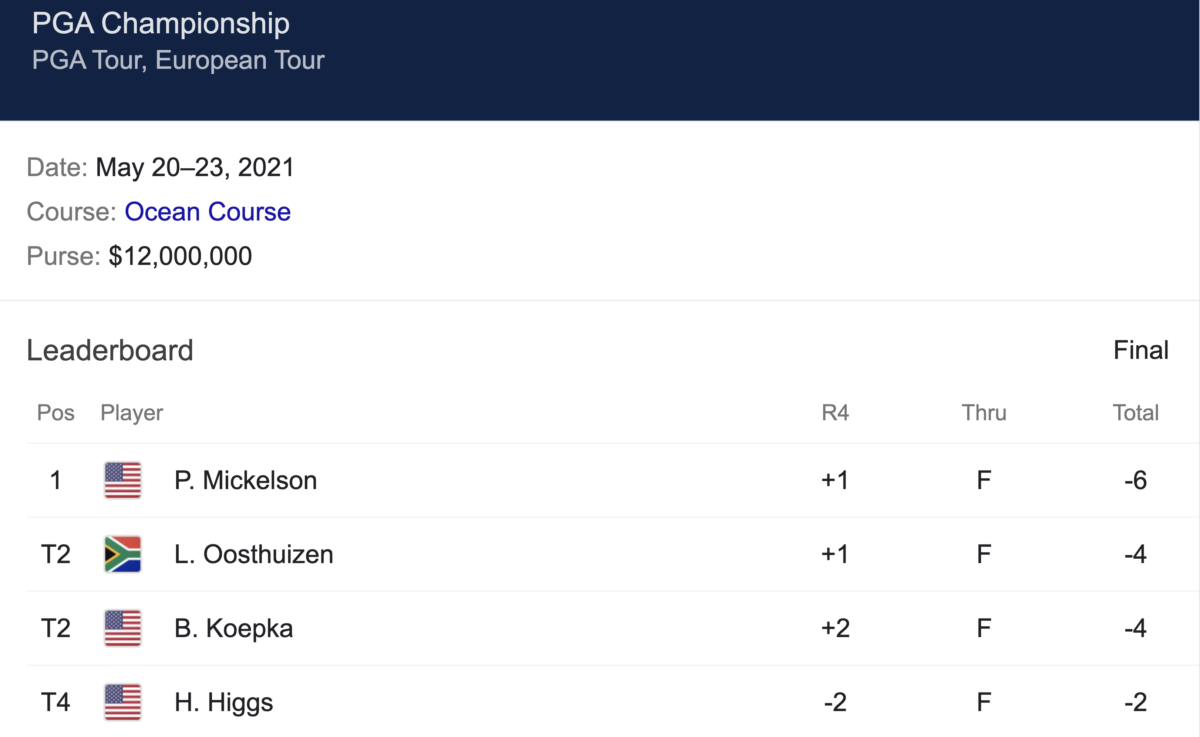 6 under in 2021.
And I'm pretty sure he was supposed to shoot a 7 under, just like how he came into the day 7 under, but wasn't good enough for the rigged ritual that was.


https://www.cnn.com/2021/05/23/golf/phil-mickelson-winner-pga-championship-2021-spt-intl/index.html
Notice, the accomplishment from '68 was surpassed 53 years later, the 16th prime, and Mickelson won his first golf major in 16 years.