Philadelphia disc jockey, Jerry Blavat, dead at 82, January 20, 2023, 201 days after his birthday, on the 'kill date'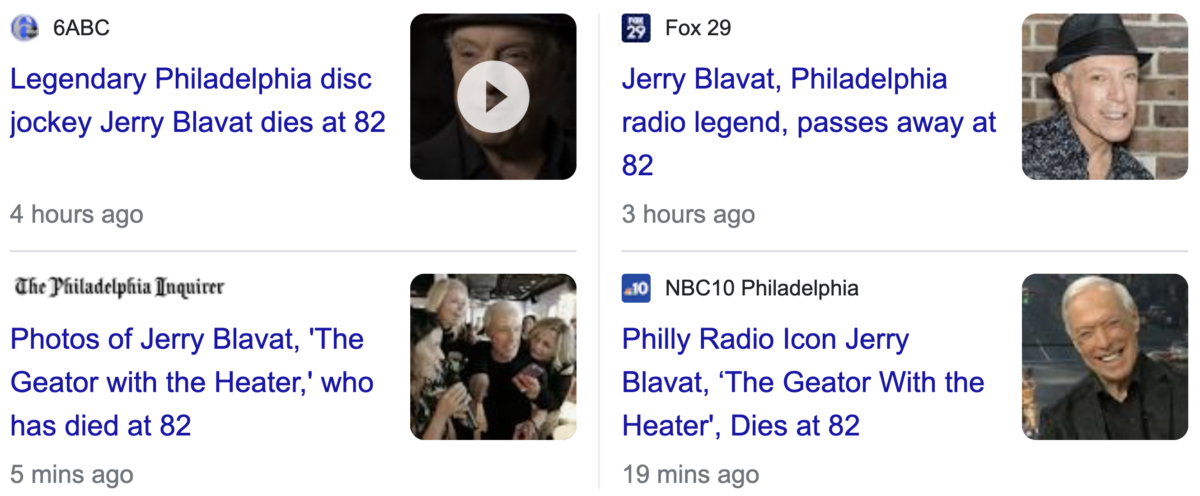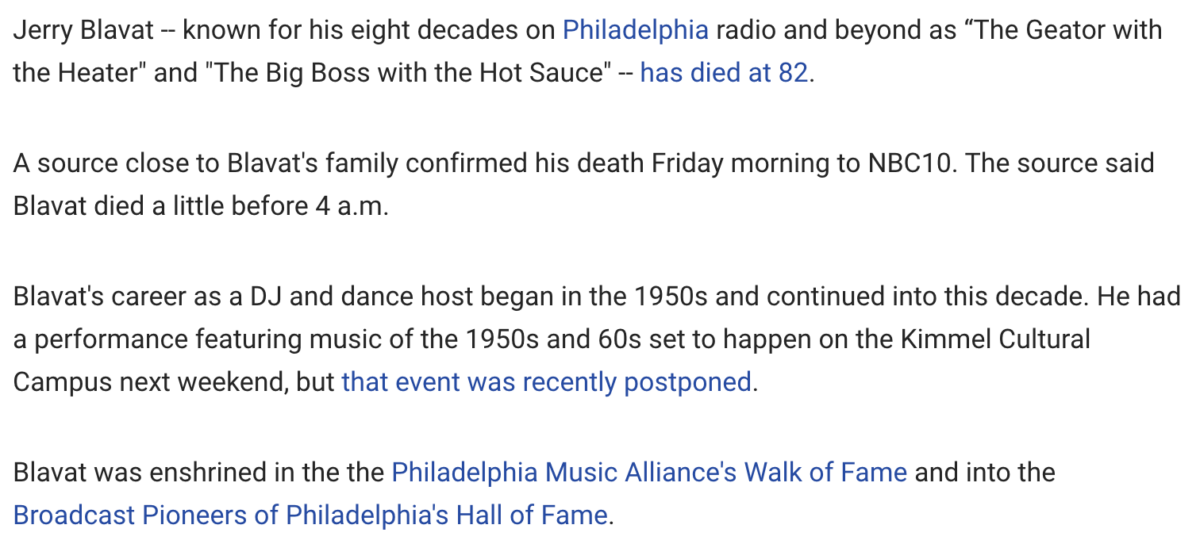 https://www.nbcphiladelphia.com/news/local/jerry-blavat-dies-geator/3477879/
Jerry Blavat is dead on the 'kill' date for the month, January 20, 2023, just before 4 AM…
1/20/2023 = 1+20+20+23 = 64
1/20/2023 = 1+20+(2+0+2+3) = 28
1/20/2023 = 1+20+23 = 44

And notice how 'Jerry Blavat' equates to 44.

And adding insult to injury, he is dead 201 days after his birthday, on January 20, or 20/1, like 201.

The Jesuit Order = 201
Order of Illuminati = 201
Jewish Mysticism = 201

https://en.wikipedia.org/wiki/Jerry_Blavat
He introduced the Four Seasons and The Isley Brothers.
The Isley Brothers = 82
He is dead at age 82, meaning he is dead in his 83rd year of life.
Murder = 83
And taking the cake, he is dead on National DJ Day.