Pluto will officially return to where it was in Capricorn on July 4, 1776, on February 20, 2022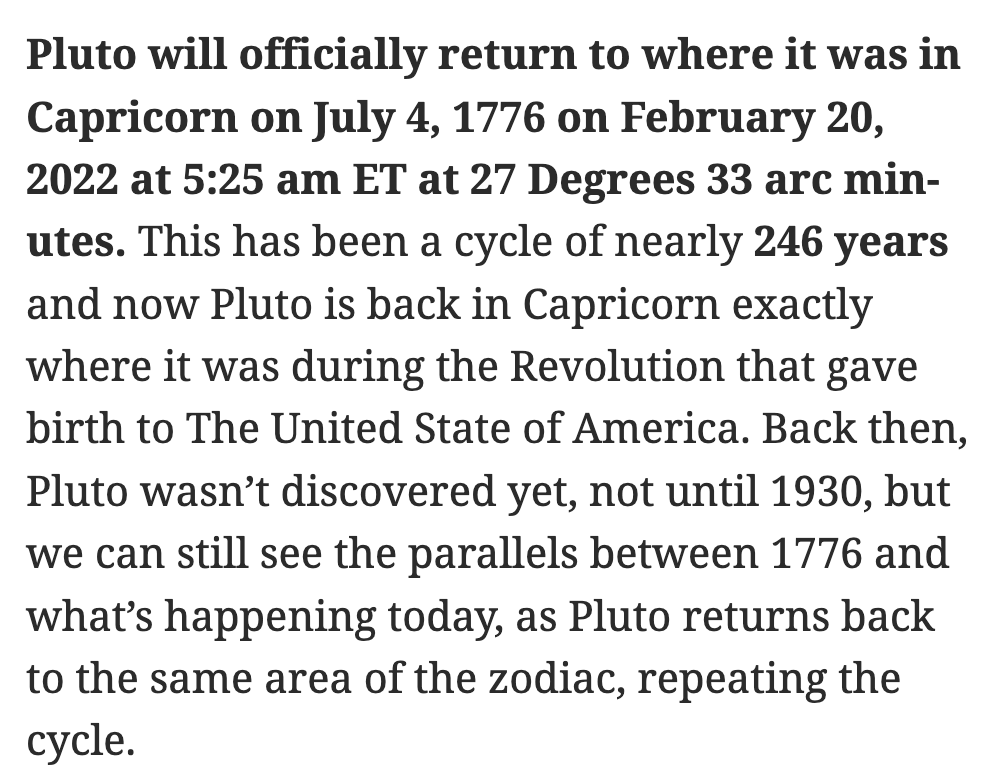 Notice how 'Pluto,' 'Jesuit,' and 'United States of America' come together in 84.


Furthermore, this alignment is taking place on February 20, the 51st day of the year.

Pluto is related to death and rebirth, thus, fitting in perfectly with the American Revolution.

This fits in with the ongoing conflict between the United States, Russia and Ukraine.