Prince Philip moved to new hospital to treat infection & test heart condition, March 1, 2021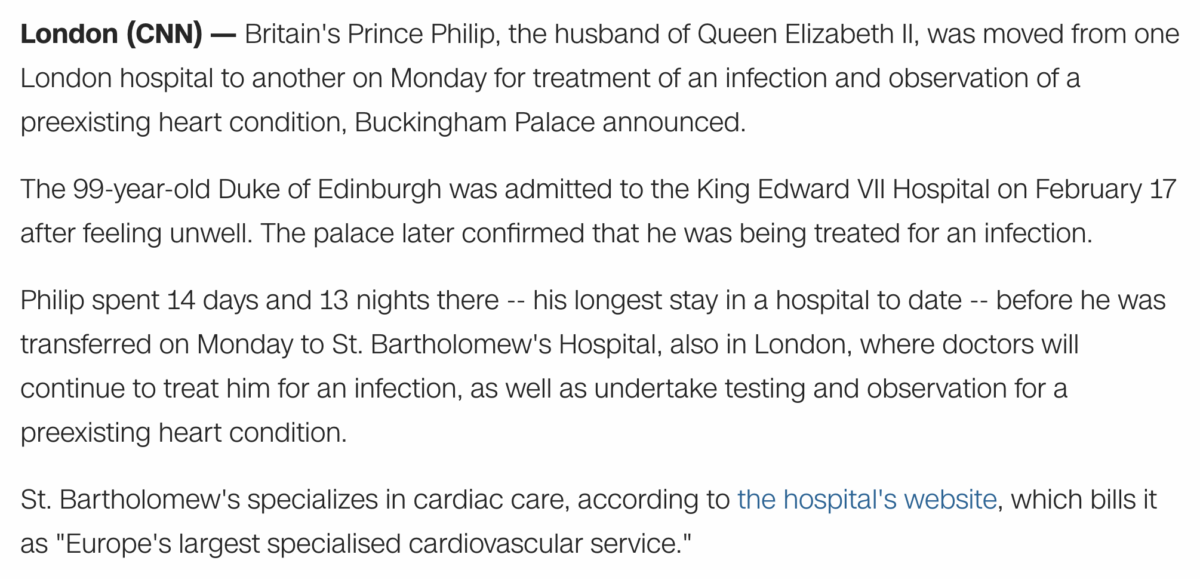 https://www.cnn.com/2021/03/01/europe/prince-philip-moves-hospital-intl-gbr/index.html
Recall how Prince died on Queen Elizabeth's birthday, April 21, 2016, dying 319 days after his own birthday on June 7, after recording the songs 319, and I Would Die 4 U (4U = 4/21).

If Prince Philip kicks the bucket March 6, that will be 319 days after Queen Elizabeth's birthday.


March 6 is 58 months and 13 days after Prince death as well.
*Purple Rain=58
If not March 6, March 4 could also make sense, written 4/3, like 43, because 'Elizabeth' equates to 43, same as 'Philip', and it a Thursday, the day of the week named after Jupiter, the planet connecting to 99. Also, if he did die on that day, not only would he die at 99, but he would die a span of 99 days from his upcoming June 10, 2021 birthday.



4/3 date, like 43…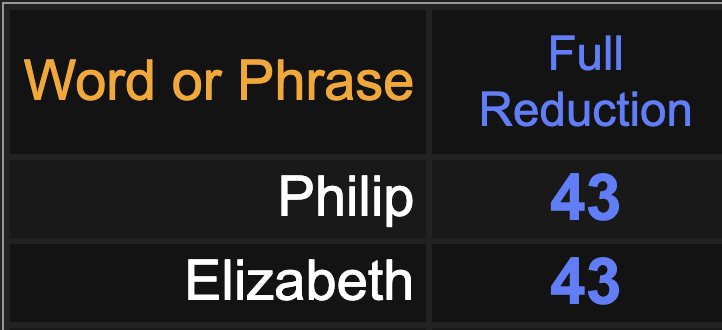 For one last point, notice how 'March' and 'Philip' overlap.