"Public Enemies" at the Arizona Capitol protest after Roe v. Wade decision is a sign of things to come, and why it matters it happened 91-weeks after release of What You Gonna Do When the Grid Goes Down?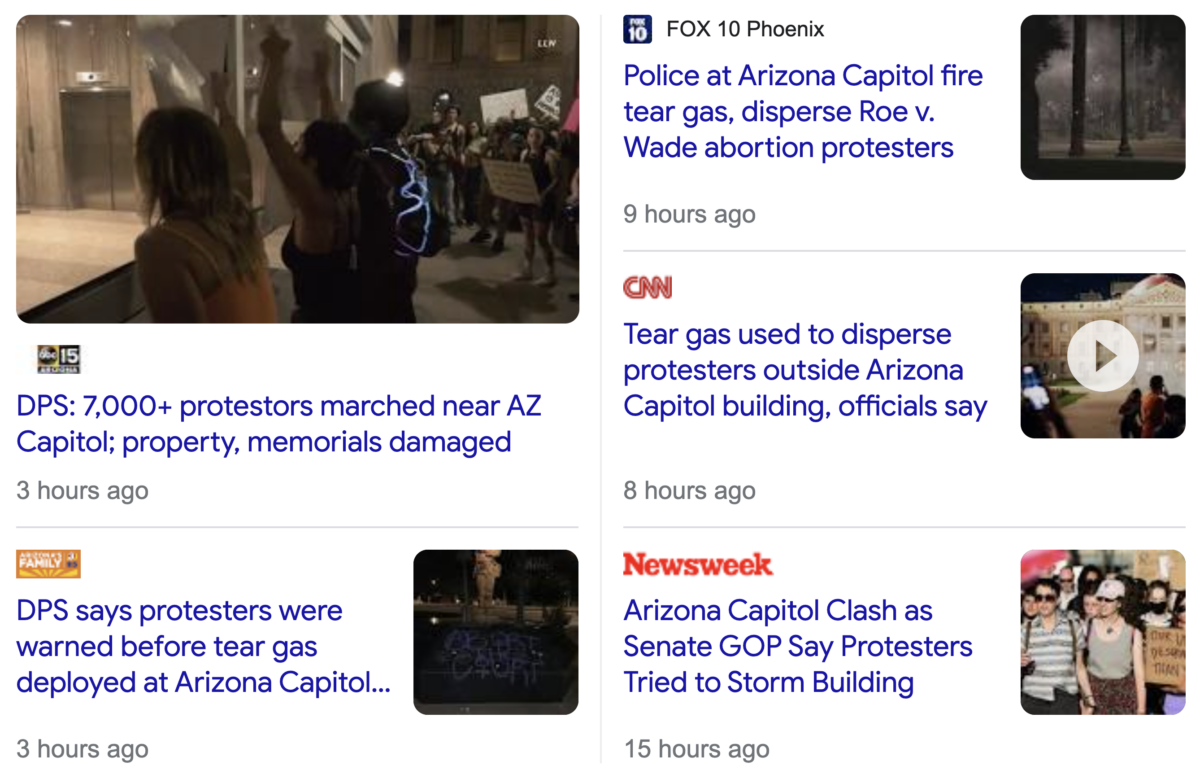 On the day of Roe v. Wade being overturned, June 24, 2022, the 175th day of the year, the biggest protest happened in Phoenix, Arizona.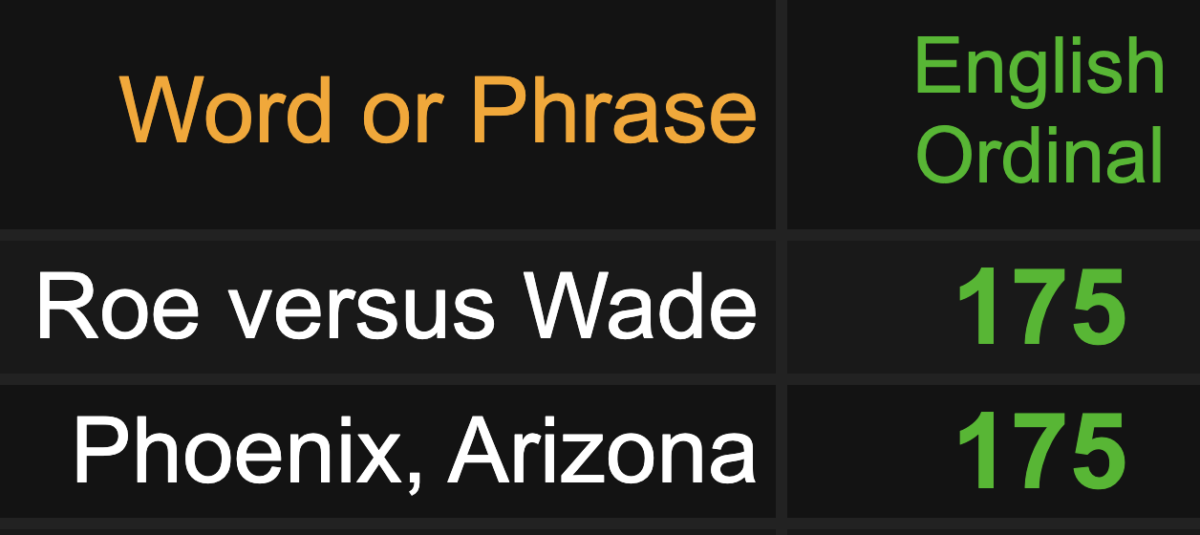 In light of Arizona becoming the scene of the biggest abortion ruling protest the night of Roe v. Wade's overturning, it fits with the ruling come 84-days after Alito's birthday.
Arizona 84 / 42
Jesuit = 84 / 42
Masonry = 84
Freemason = 42
-June 24 decision
-Freemasonry's birthday, June 24, 1717
Recall, the "insurrection" of January 6, 2020 was a big 201 ritual.
Order of Illuminati = 201 / 105
Arizona = 105
Doug Ducey = 105 (Governor)
The Mayor of Phoenix is Kate Gallego.
Kate Gallego = 201 / 42
-Kate Gallego was 8-months and 4-days into her age
-It came 119-days before her upcoming birthday
–George Floyd = 119
–Civil War = 119
–George Floyd riot was synced with January 6 insurrection (both were 201 rituals)
And with Arizona in mind, the hot state, don't forget the Phoenix represents the flaming rebirth, order out of chaos, which goes with the gematria of the big city for the state, and the capitol, Phoenix.
Phoenix = 46
Ordo Ab Chao = 46
Chaos = 46 / 19
-190 days left in year, 19th triangular number
This ritual comes on Doug Ducey's 77th day of being 58-years-old.
-Doug Ducey = 39 / 42 / 105
-Arizona = 39 / 42 / 105
-Masonry = 39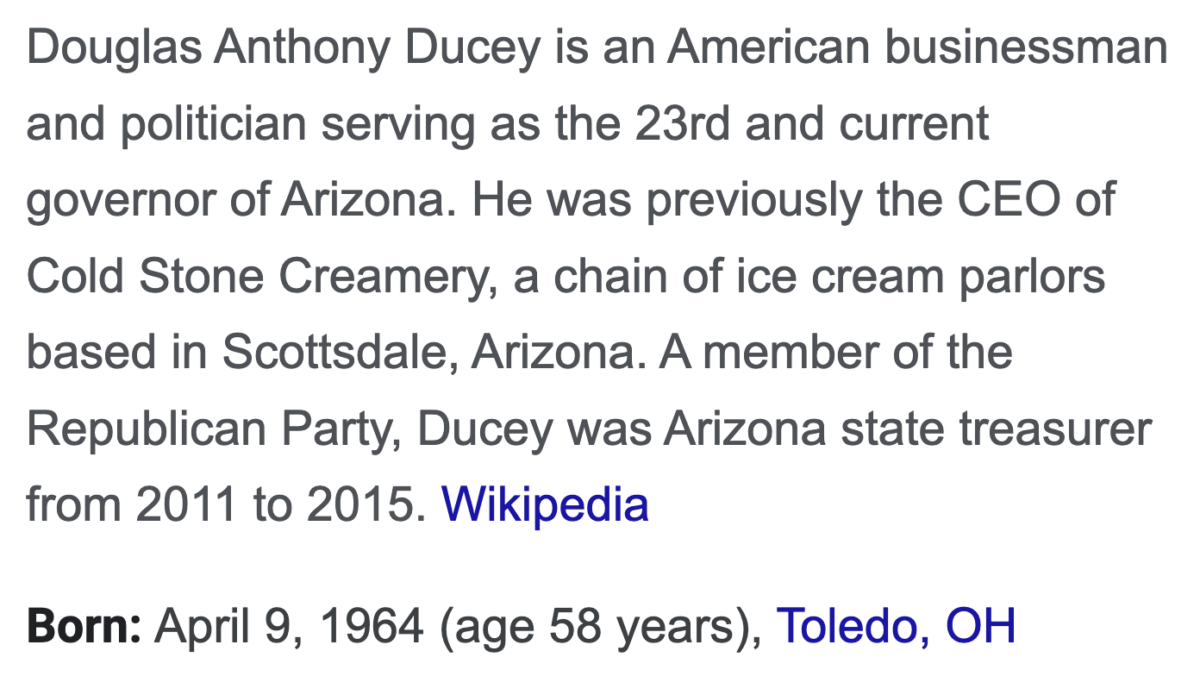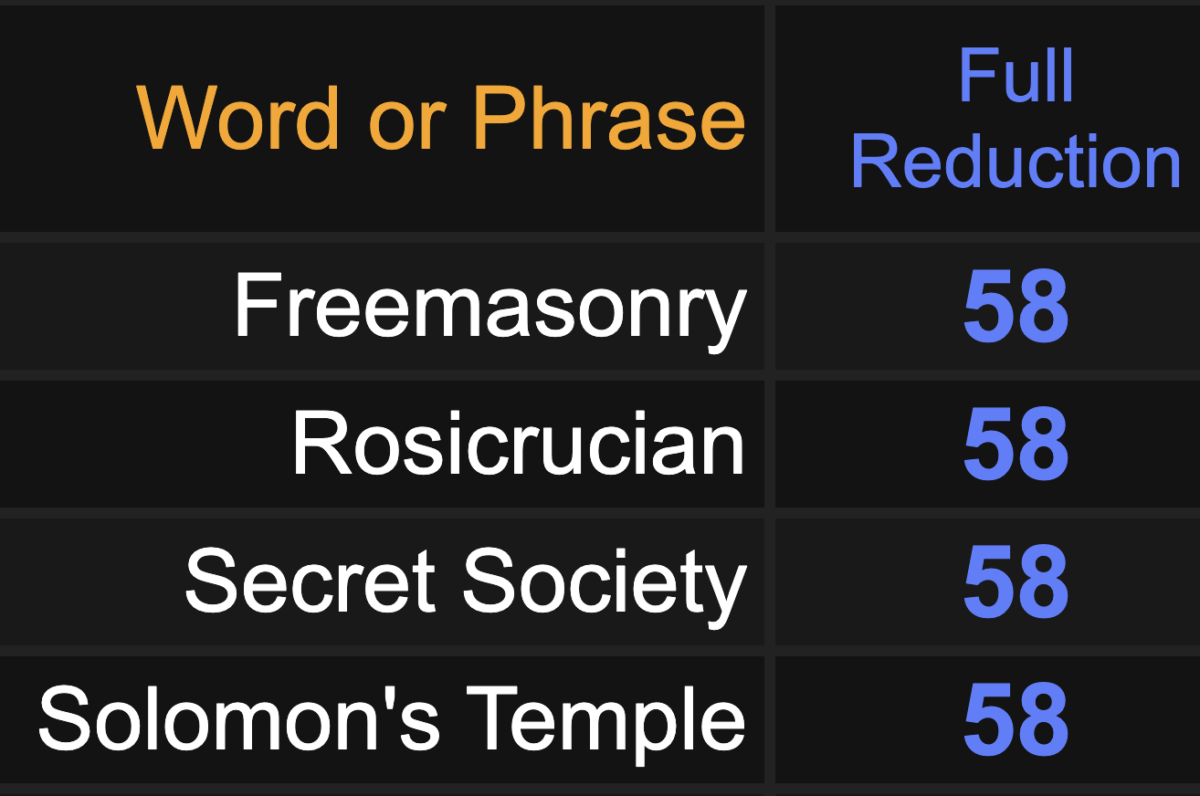 If they ignited the chaos a little further west, it would be Los Angeles next time.
And don't forget Trump "won" the 58th presidential election after announcing he was running from the 58 story Trump Tower.
Also, from the January 6, 2021 "insurrection" to this is 76-weeks and days later, meaning it is in the 77th week since the "insurrection." In similar fashion, this ritual came 76-days after the Governor's birthday, or on his 77th day of his age.
As for July 6 (like 76), it will be 201-days after Pope Francis birthday, and 78-weeks after the Capitol Insurrection. Keep in mind it is the 187th day of the year.
Insurrection = 78
-It happened while Biden was 78
-It happened 78-days after Kamala's birthday
July 5 will be Francis's 201st day of his age, and a span of 78-weeks from the insurrection.
Order Out of Chaos = 75 / 78
-Electric = 75
-Electricity = 57 / 129 (129 is 201 in base-8)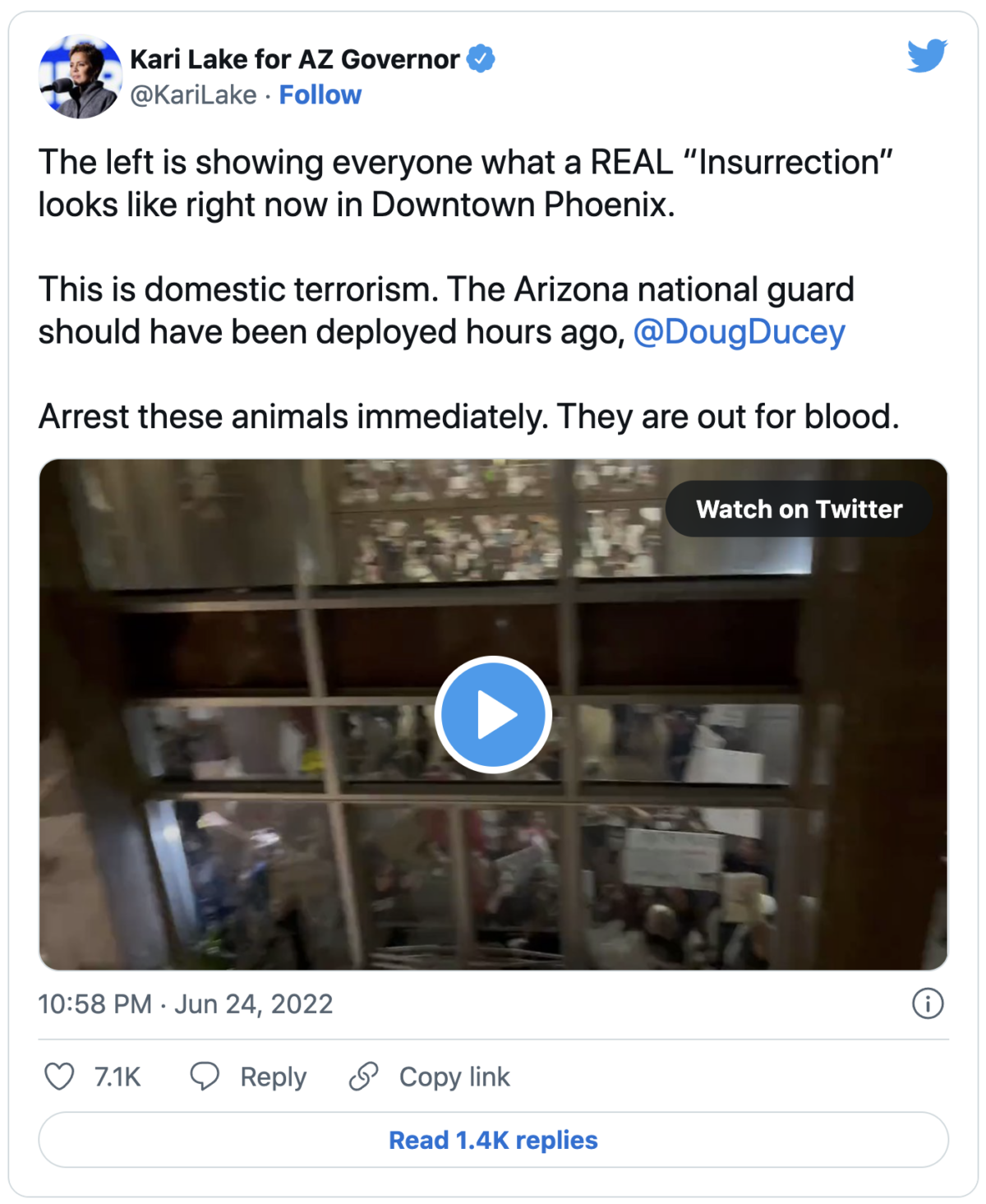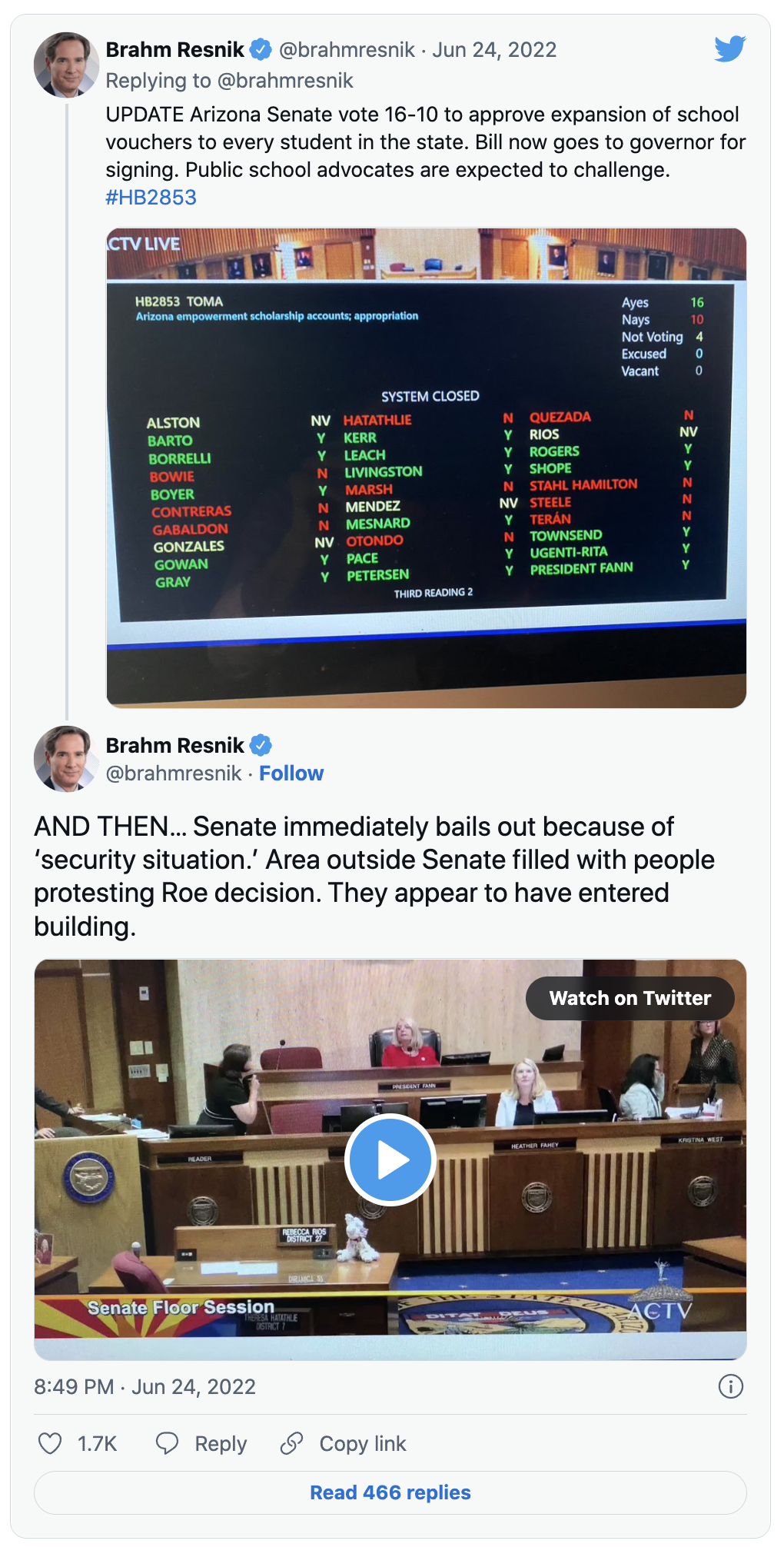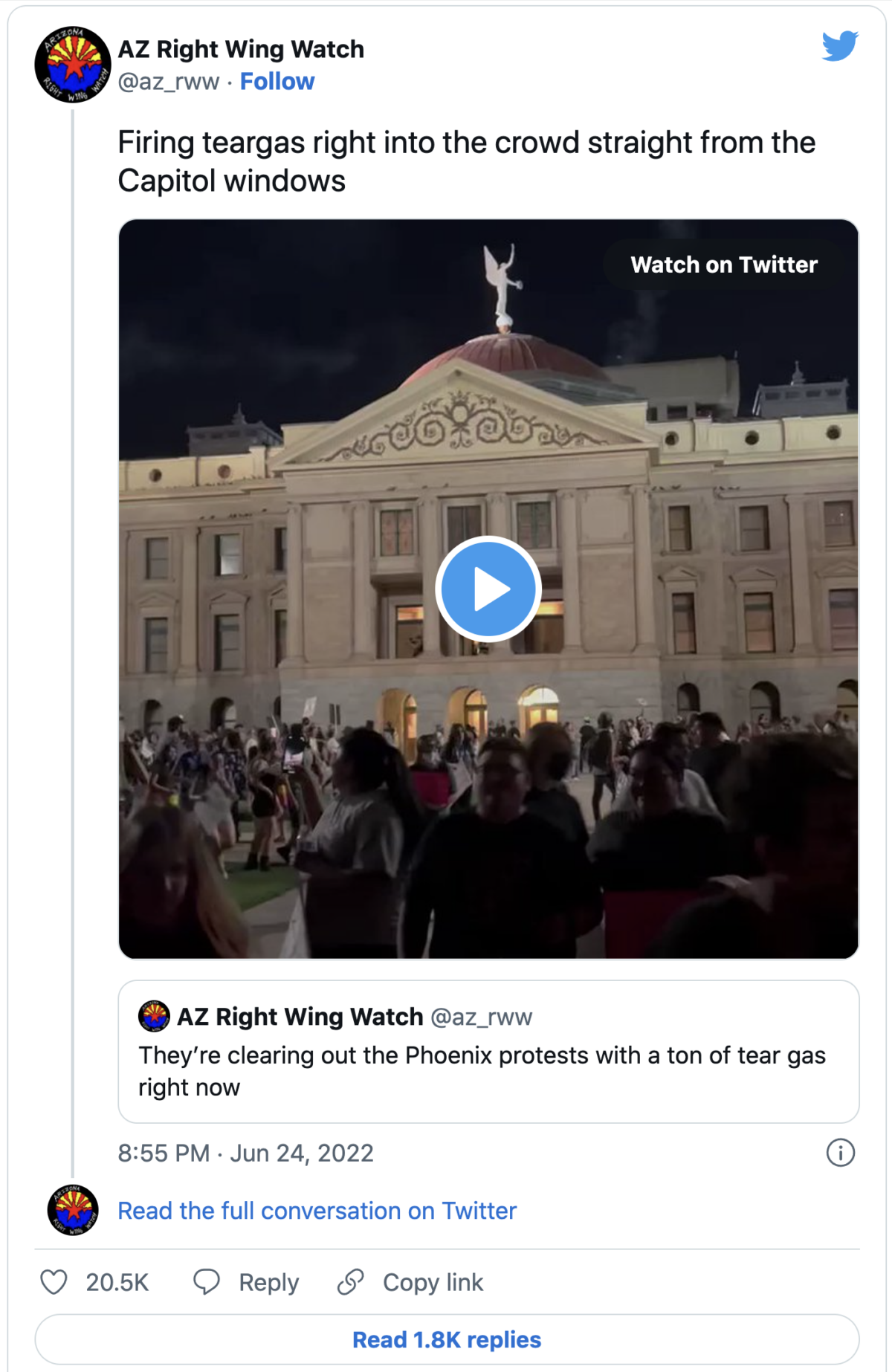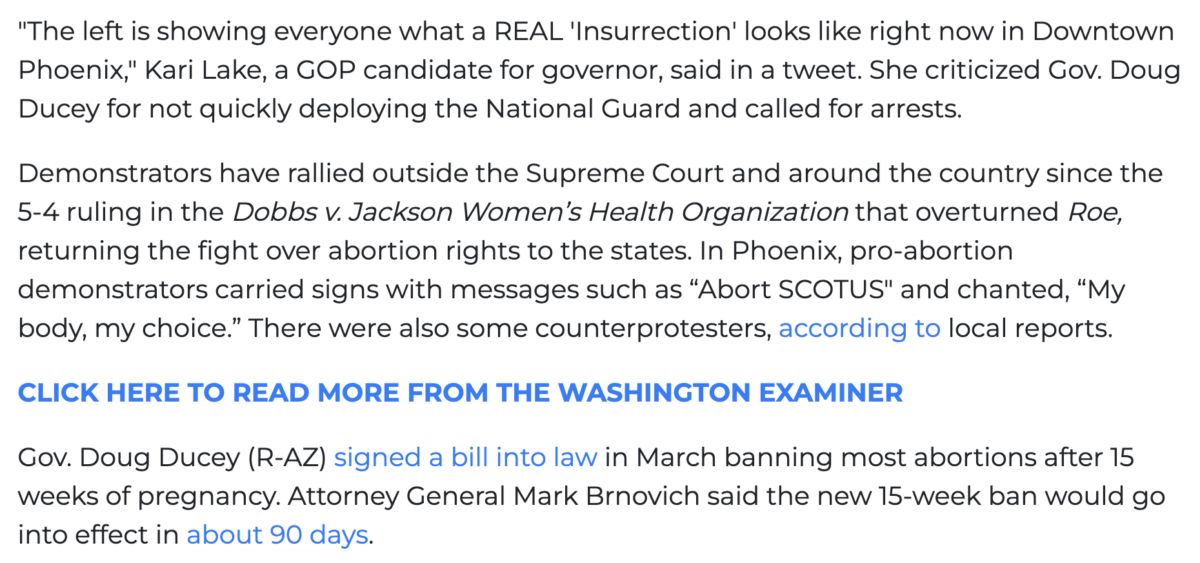 https://www.washingtonexaminer.com/news/scare-arizona-capitol-pro-abortion-protesters-disrupt-senate-session
And don't forget the 5-4 decisions, a span of 54-days from the leak, decided on a 72 date numerology, 84-days after Alito's 72nd birthday, when the Roe v. Wade decision was 7-2.
Jesuit Order = 54 / 72
6/24/2022 = 72
And don't forget the Public Enemy album released on September 25, 2020, showed Arizona on the cover. That one was, 'What U Gonna Do When the Grid Goes Down?'
What You Gonna Do When the Grid Goes Down? = 406 (like 46)
From the release date to this ritual was 91-weeks on the nose, and recall, in '91, Public Enemy put out the song 'By the Time I Get to Arizona.'




And here is what Chuck D is tweeting about on June 24, 2022, his most active post at this time a day later.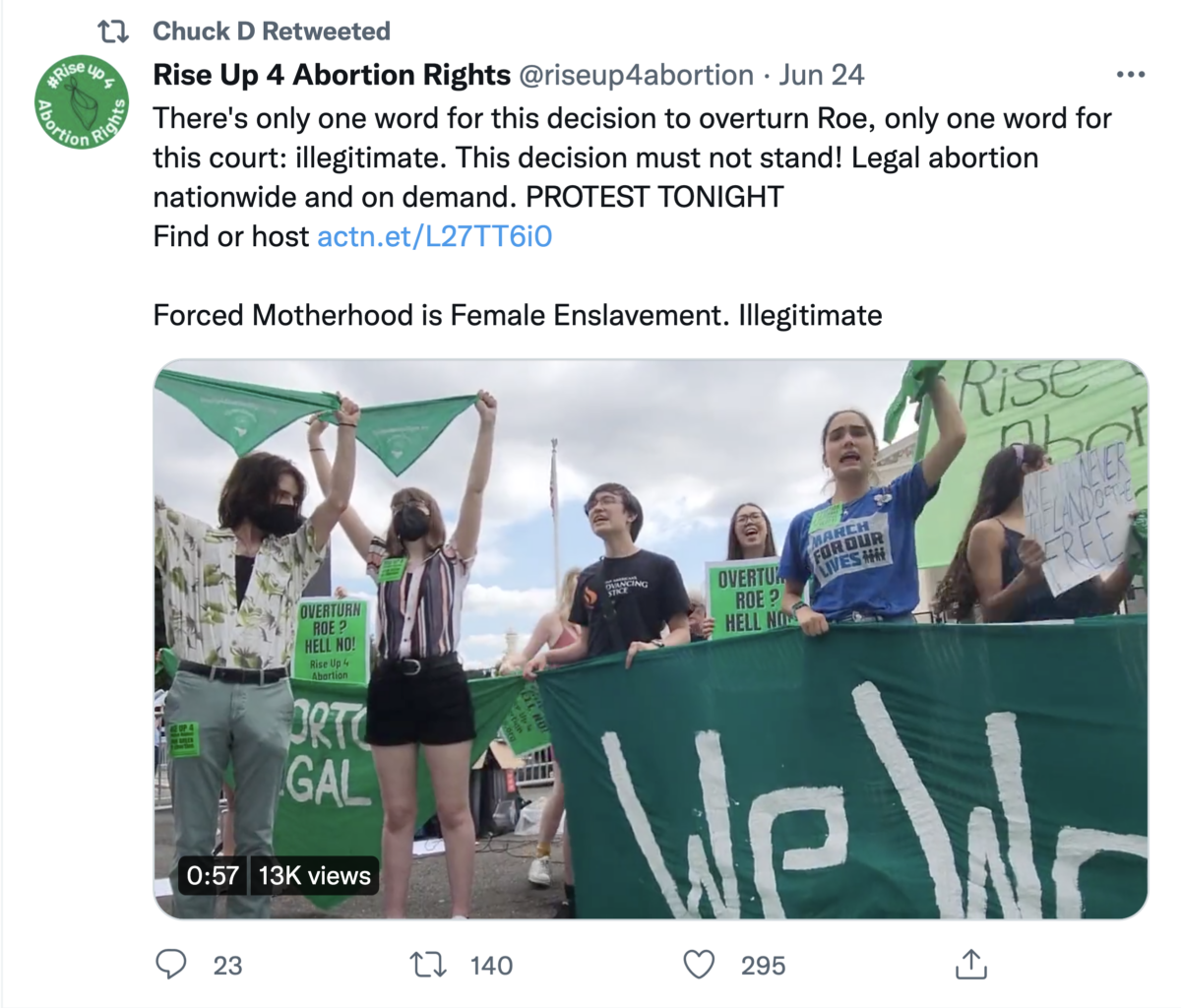 Green, the heart chakra.
For the record, Arizona's 15-week abortion ban was signed March 30, 2022, 12-weeks and 2-days before the Roe v. Wade overturning.
Abortion = 122
-Roe v. Wade decided 1/22
-Memo leak of May 2 (122nd day of year)
-Overturning 1-month and 22-days later


As for the 86-days, Roe v. Wade got 86'd.
Jesuits = 86
Human Sacrifice = 86
Blood Sacrifice = 86