Q Lazzarus singer dead at 61, August 18, 2022 news (after July 19 death) in light of the Buffalo Bills 2022-23 season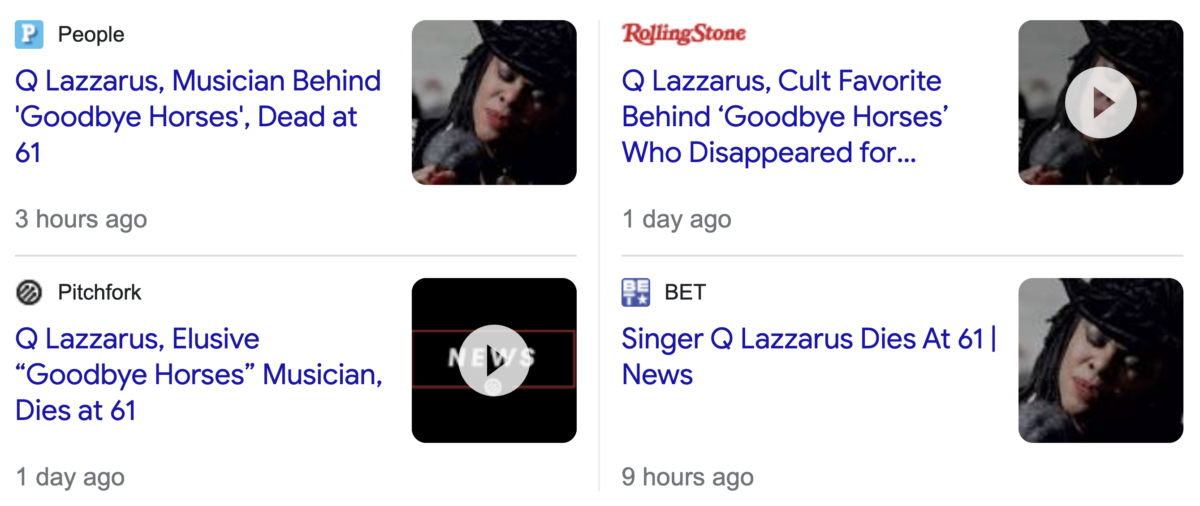 The birth name is Diane Luckey (61).
Diane Luckey = 61 / 47
Luck = 61 / 47
Rock = 61 / 47
61, 18th prime (Aug. 18 news)
Her song from the film Silence of the Lambs (Goodbye Horses) is played while Buffalo Bill is dancing. And the NFL is about to get underway, with the Buffalo Bills as one of the favorites. RIP #QLazzarus Also, the Bills preseason game this week is against the Broncos. Goodbye Horses?

The film came out in '91, the year of the Buffalo Bills and New York Giants Super Bowl.
That was Super Bowl 25
Giants = 25 (The winner)
And think of "Wide Right 47."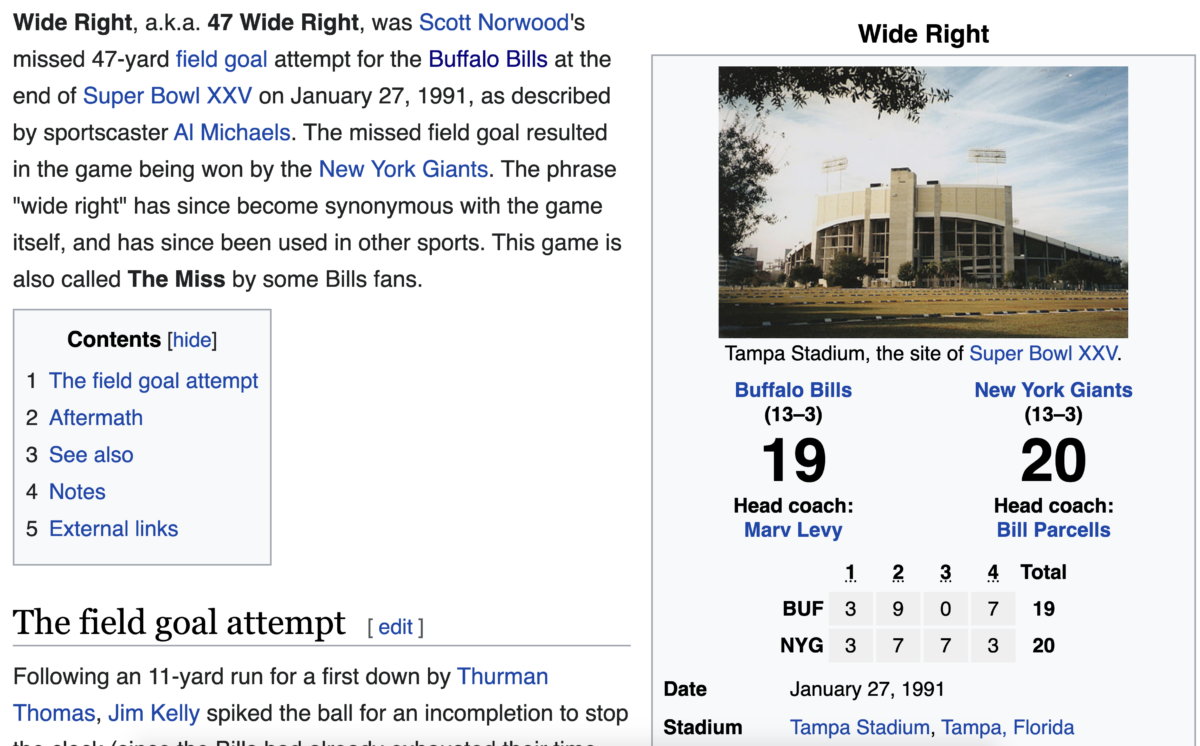 https://en.wikipedia.org/wiki/Wide_Right_(Buffalo_Bills)

This game will be 14 weeks after the Tops shooting where the 14 words were on the gun, in a shooting that happened on the 14th of May, 2022.
Of course, we have talked about how the WHITE Bronco has been used in racial symbolism before, and in this case, here it is again. Keep in mind OJ Simpson, former NFL star, drove the White Bronco, and he was arguably the biggest star the Buffalo Bills ever had.

Also, don't forget the Tops opened on his 56th birthday, the start of his 57th year of life, and Super Bowl 57 is approaching. Of course Kathy Hochul, from Buffalo, is the 57th Governor of New York, and Buffalo Bill, the cowboy, was born on the 57th day of the year (February 26, 1846).
Keep in mind she died in the time of cancer ruled by the moon.
Moon = 57 (3×19)
-The moon has a 19 year cycle
-She died on July 19
*The Super Bowl is also 14 days before Buffalo Bill's birthday.
And Rolling Stone broke the news of the death on August 18, 2022, Illuminati Day.
Silence of the Lambs = 201
Order of Illuminati = 201
Terrence Michael Pegula = 201 (Bills owner)
Sean Michael McDermott = 201 (Bills coach)
Read about the Buffalo Bills, the Tops shooting, and 201, in archived posts (search function). And read the post about the Tops shooting being 48 days after Pegula's birthday.
Illuminati = 48
Q Lazzarus = 48
ALSO, the Bills have played one preseason game thus far, and it was against the Colts (another horse reference). Of course Indianapolis is the only 201 city in America.
Indianapolis = 201


The news of the death at 61 broke on the 18th.
61, 18th prime
Wikipedia previously had an age of 56, but now it is 61.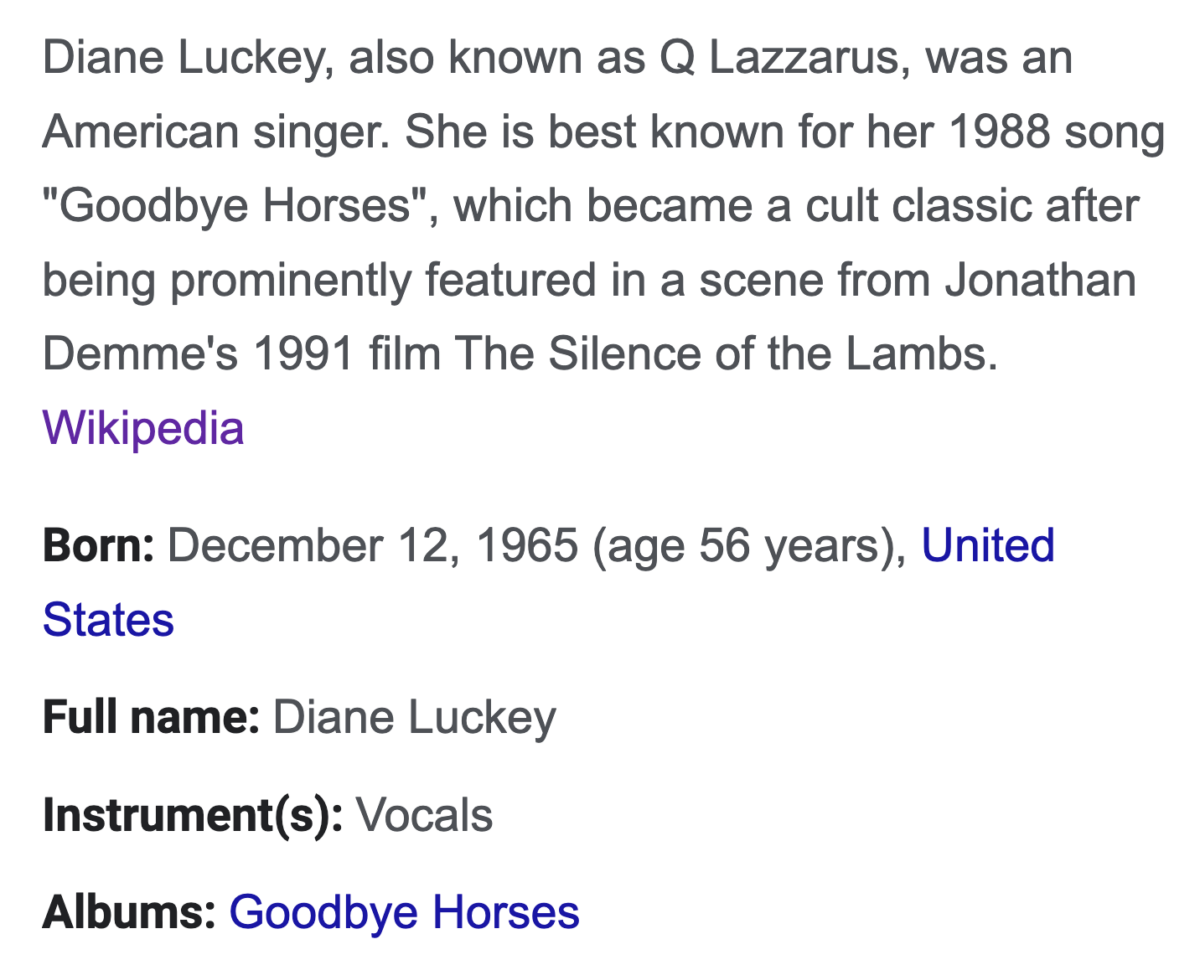 Q Lazzarus = 42 / 48 / 102 / 141
-Slavery = 30 / 42 / 102
-Nigger = 30 / 42 / 102
-She is dead 30 years after Silence of the Lambs
-She was a black woman (racial code)
And we know how 42 comes together with 59.
Goodbye Horses = 59 (Goodbye Horses = 59 / 67 / 157 / 194)

She died on a date with 48 numerology, like the date of news.
7/19/22 = 7+19+22 = 48
*July 19 is the 201st day of the year in leap years.
-In a leap year her death anniversary will be a span of 187 days from her birthday
-Diane Luckey = 187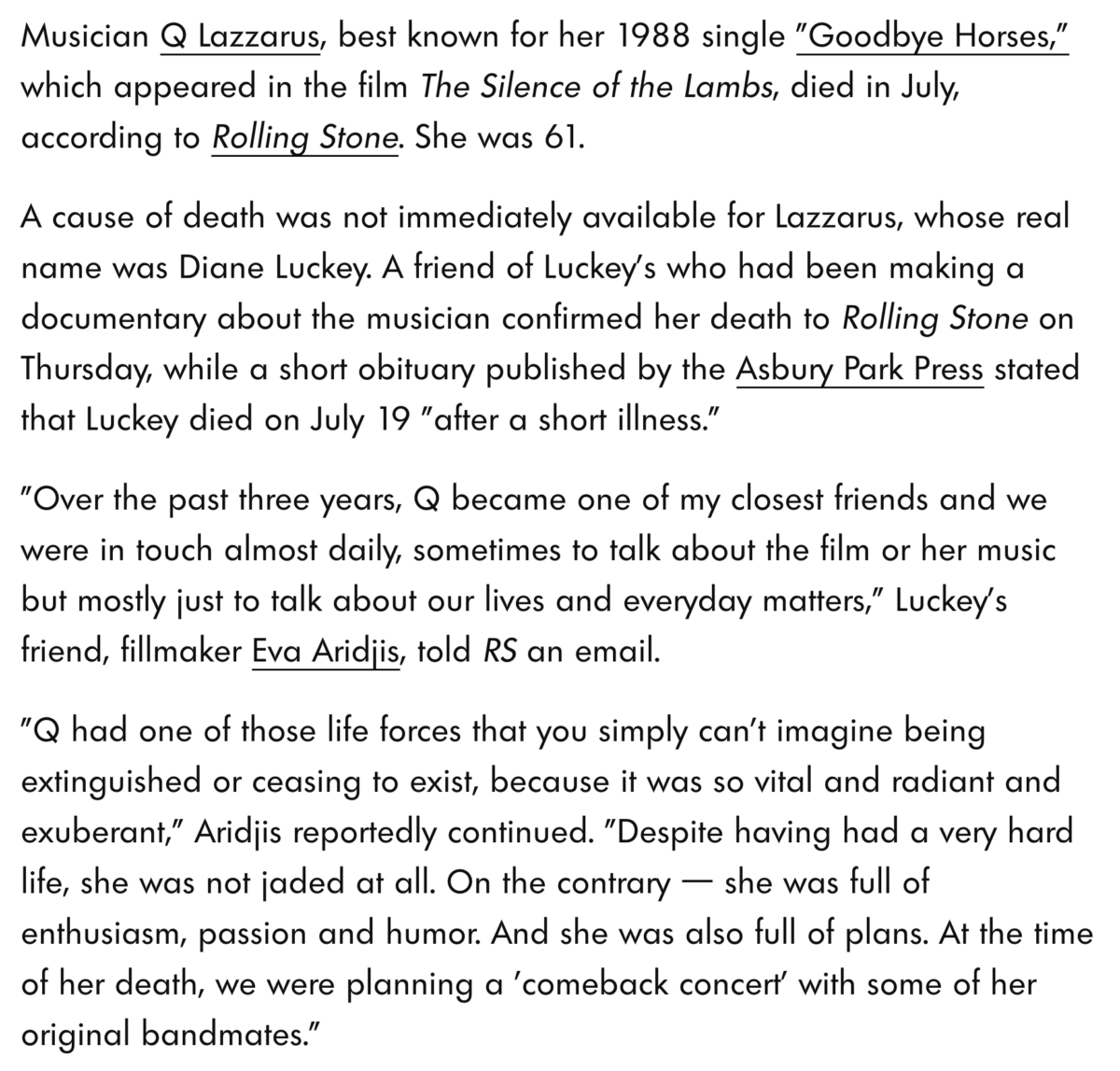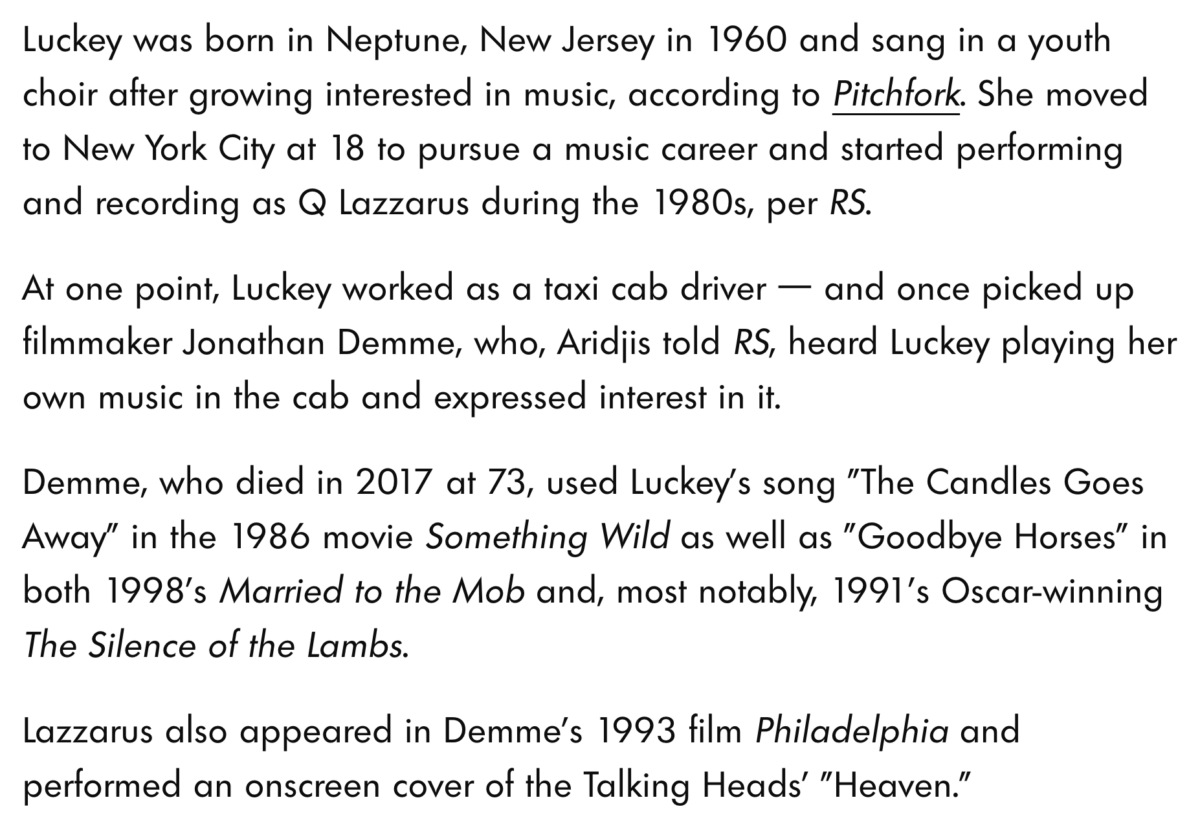 https://people.com/music/q-lazzarus-musician-behind-silence-of-the-lambs-song-goodbye-horses-dead-at-61/