Queen Elizabeth II will not open UK Parliament on Tuesday, May 10, 2022, due to 'mobility problems'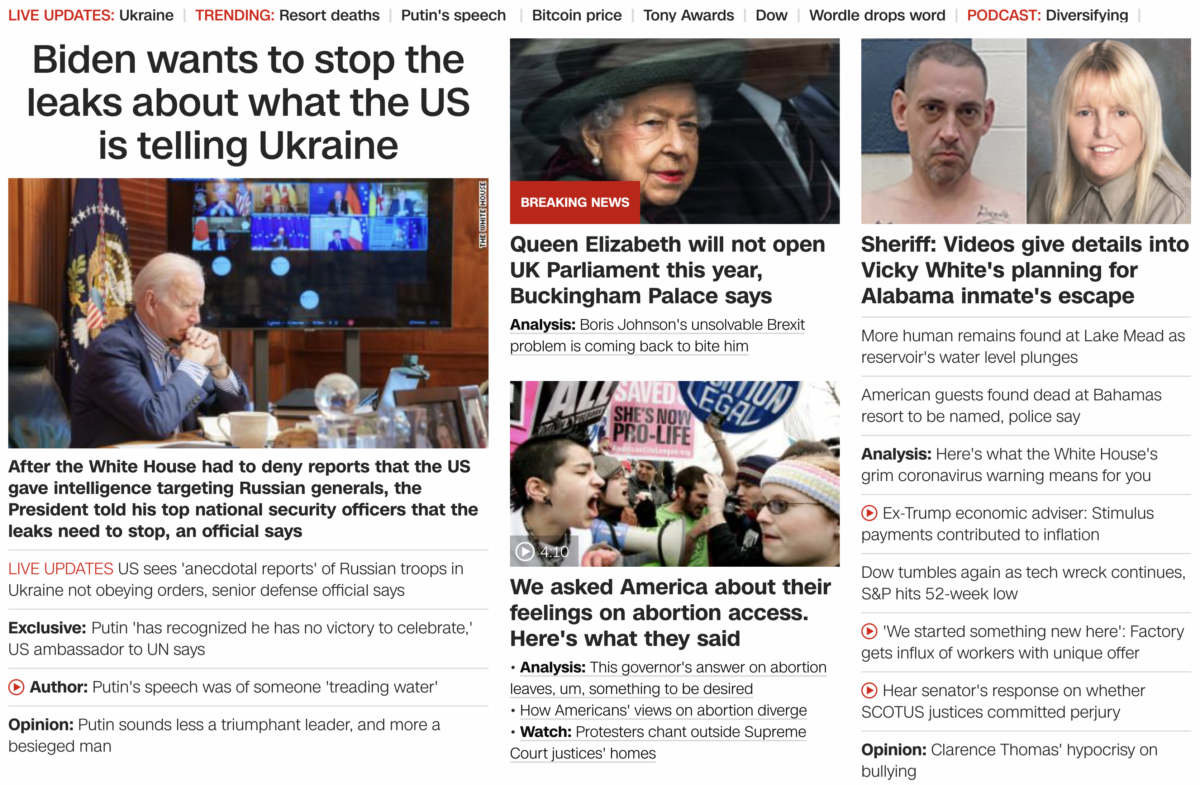 Mobility problems? This ties in with the May 20, 2022 prediction.
Mobility Problems = 205
United Kingdom = 205
London Bridge = 205



*May 20 can be written 20/5, like 205.
*May 20 is the 140th day of the year
–Queen of England = 140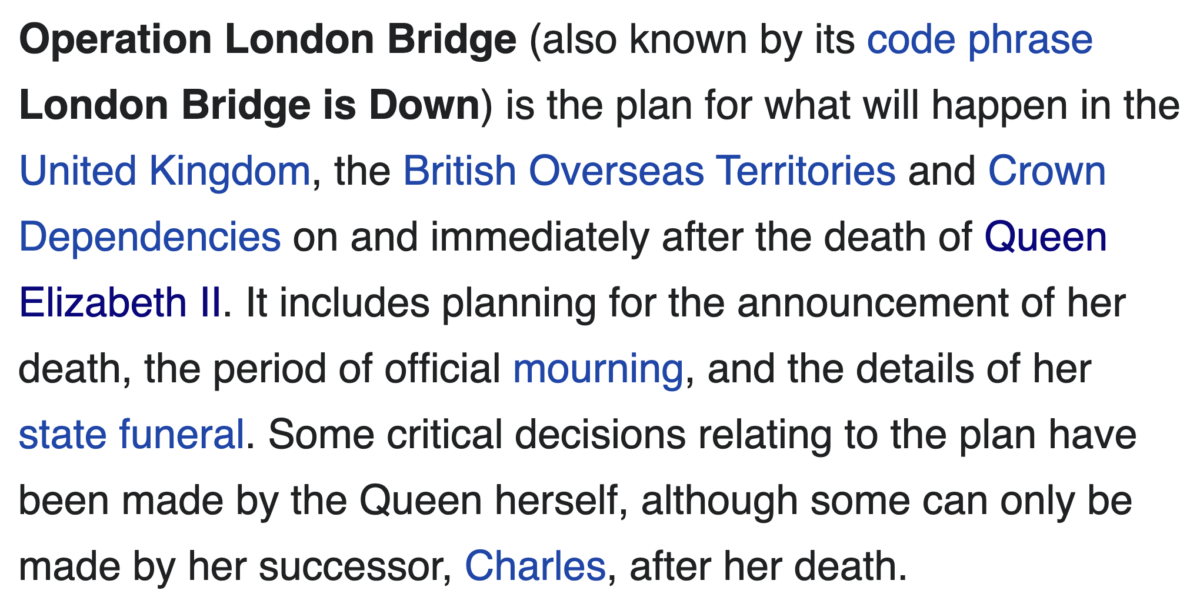 Keep in mind this news breaks on the 9th of May, 11-days before May 20.


The King died at 56, prior to Queen Elizabeth becoming Queen on February 6, 1952.
Queen = 26 / 62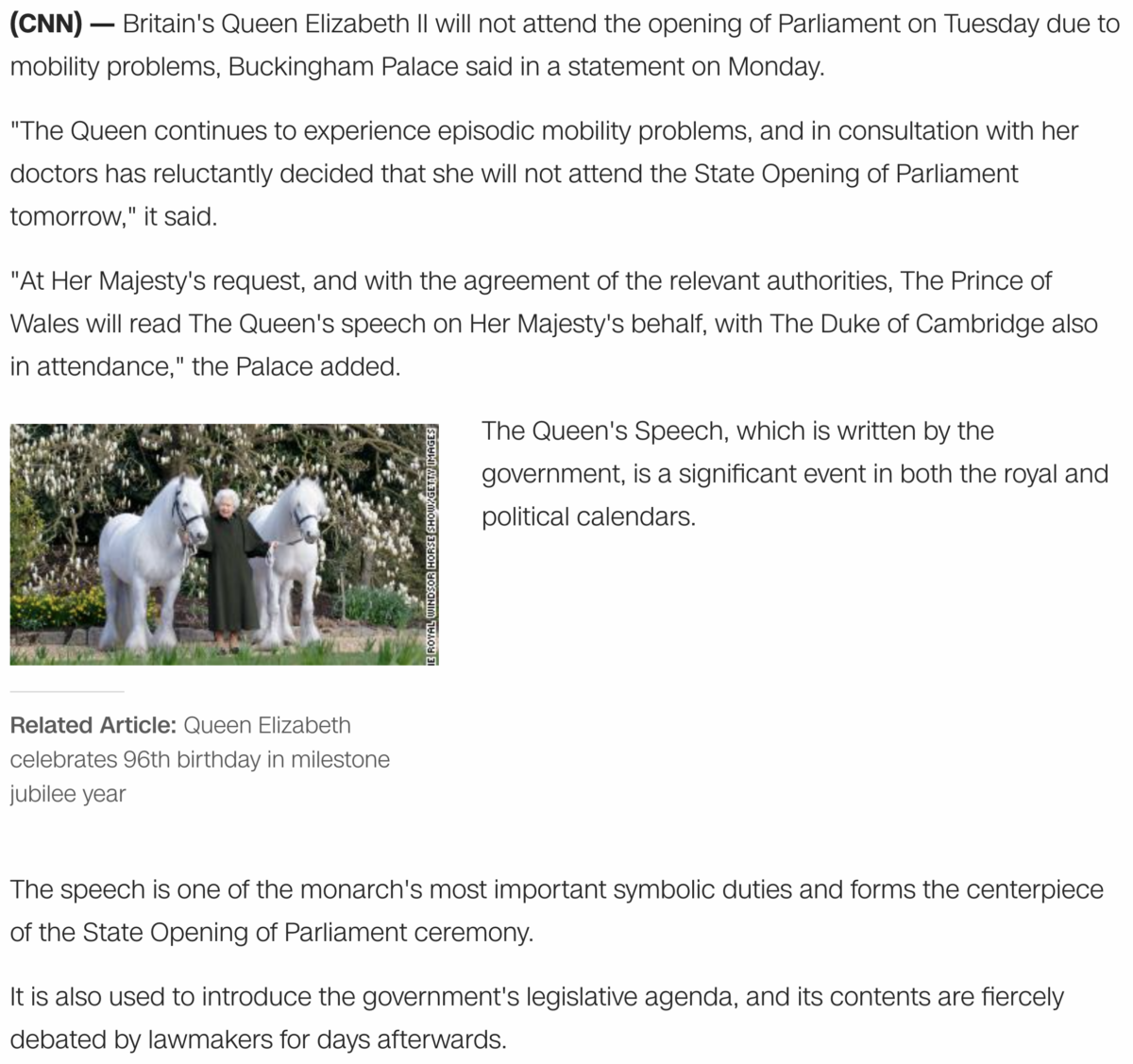 https://www.cnn.com/2022/05/09/uk/queen-elizabeth-opening-parliament-2022-intl/index.html
As for Prince Charles, soon to be King Charles, filling in, the duties will comes 177-days after his birthday, November 14, 2021.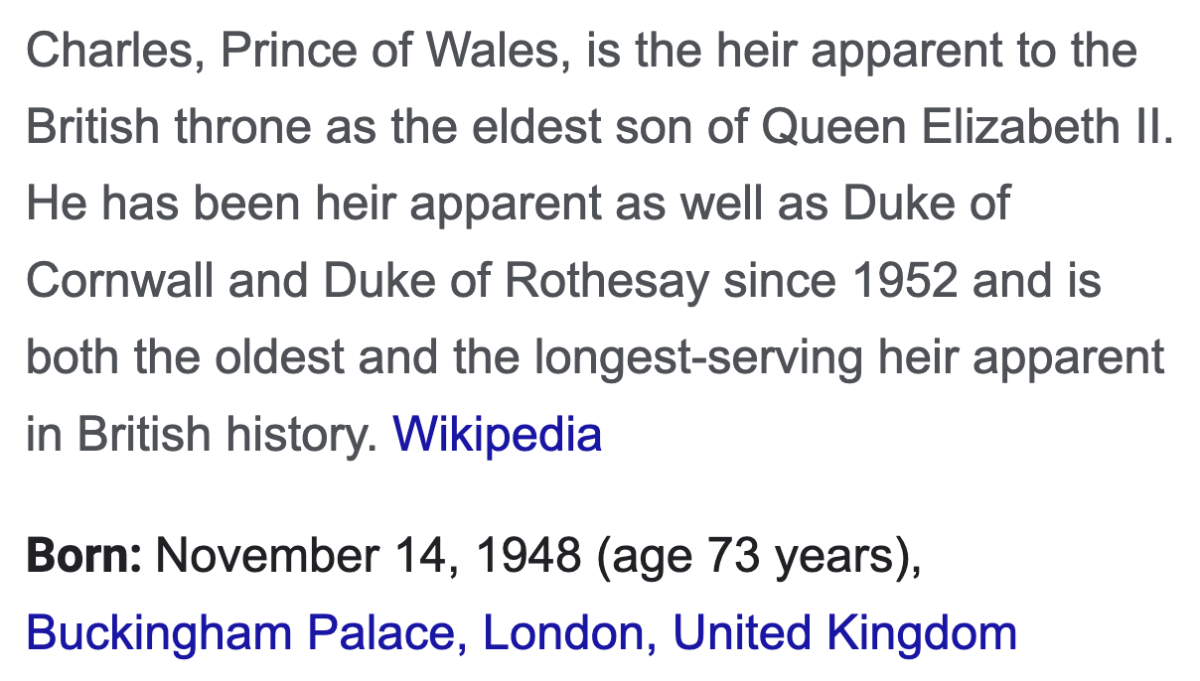 The Jesuit Order = 177
New World Order = 177
Keep in mind the Queen will likely die while he is 73-years-old.
Ritual Sacrifice = 73
Sacrifice = 73
Queen = 73