Queen Elizabeth will officially remain in Windsor Castle, March 6, 2022 news (since Mar. 17, 2020)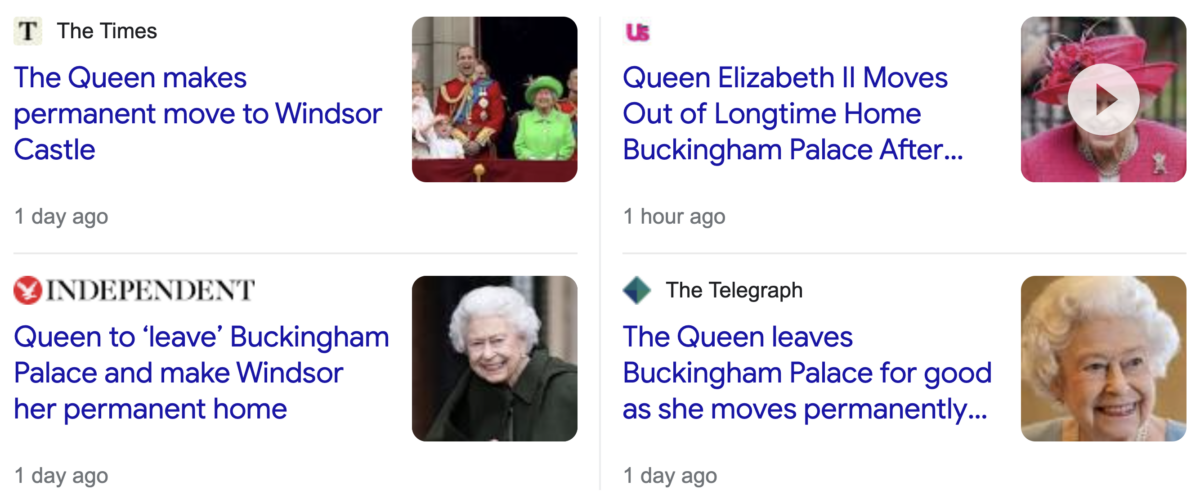 https://www.telegraph.co.uk/royal-family/2022/03/06/queen-leaves-buckingham-palace-good-moves-permanently-windsor/
This news comes on March 6, the 65th day of the year.
United Kingdom = 65
This news comes 46-days before Queen Elizabeth's 96th birthday, April 21, 2022.
Virus = 46
This news also comes 319-days after her birthday, and it was March 19, or 3/19, that it was announced Prince Philip joined her at Windsor Castle.

https://www.townandcountrymag.com/society/tradition/a31781288/prince-philip-queen-elizabeth-arrives-windsor-easter-2020/
It was Tuesday, March 17, 2020, the 67th day of the year, that she moved to Windsor Castle.
King = 67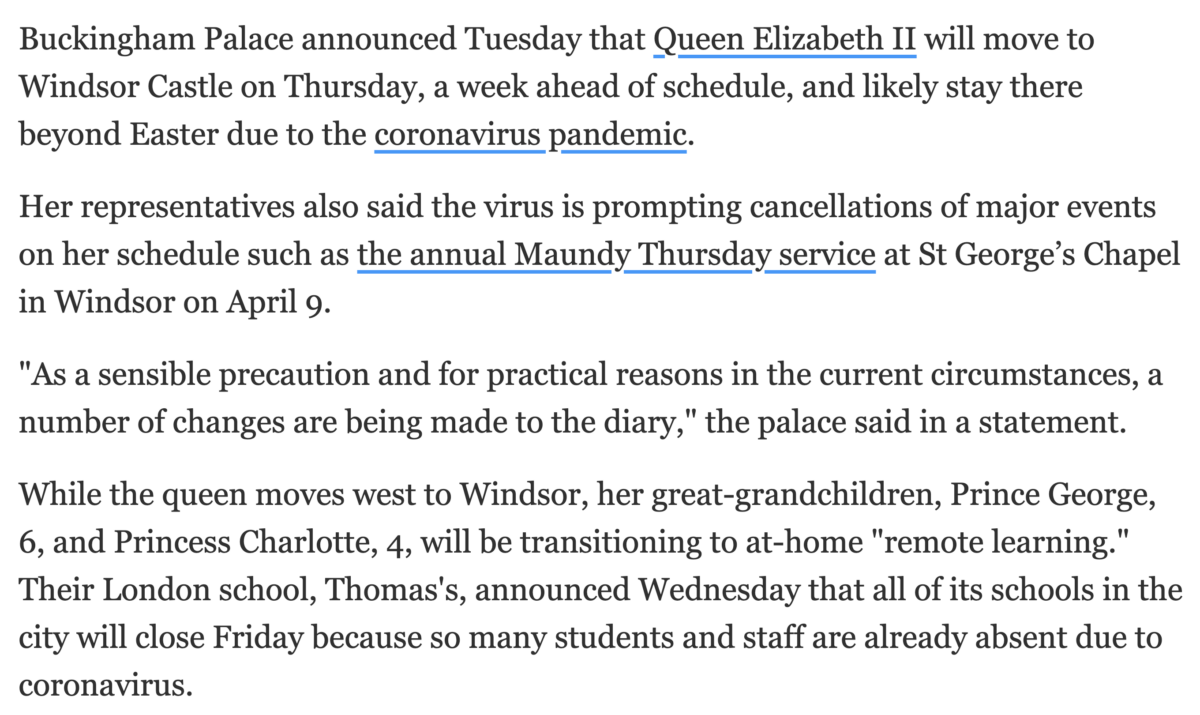 https://www.usatoday.com/story/entertainment/celebrities/2020/03/17/coronavirus-queen-elizabeth-cancels-events-moves-windsor-castle/5067235002/
Funny how they brought up both St. George and April 9. With regards to the date, Philip would die on April 9, 2021, a little more than a year later.
And again, we're keeping our eyes on May 20, 2022 in terms of Elizabeth's demise, but it could be sooner, including dates such as April 1.
King = 41
We know how the Royal Family is synced with Super Bowl 56.
Super Bowl = 41
LA = 41
-Royal Family = 56
*From March 17, 2020 to March 6, 2022, is 719-days later.
719, 128th prime
April First = 128
-26 days after March 6 news
-Queen = 26
-Virus = 26
-Covid = 26