R. Kelly sentenced to 20-years in federal prison, February 23, 2023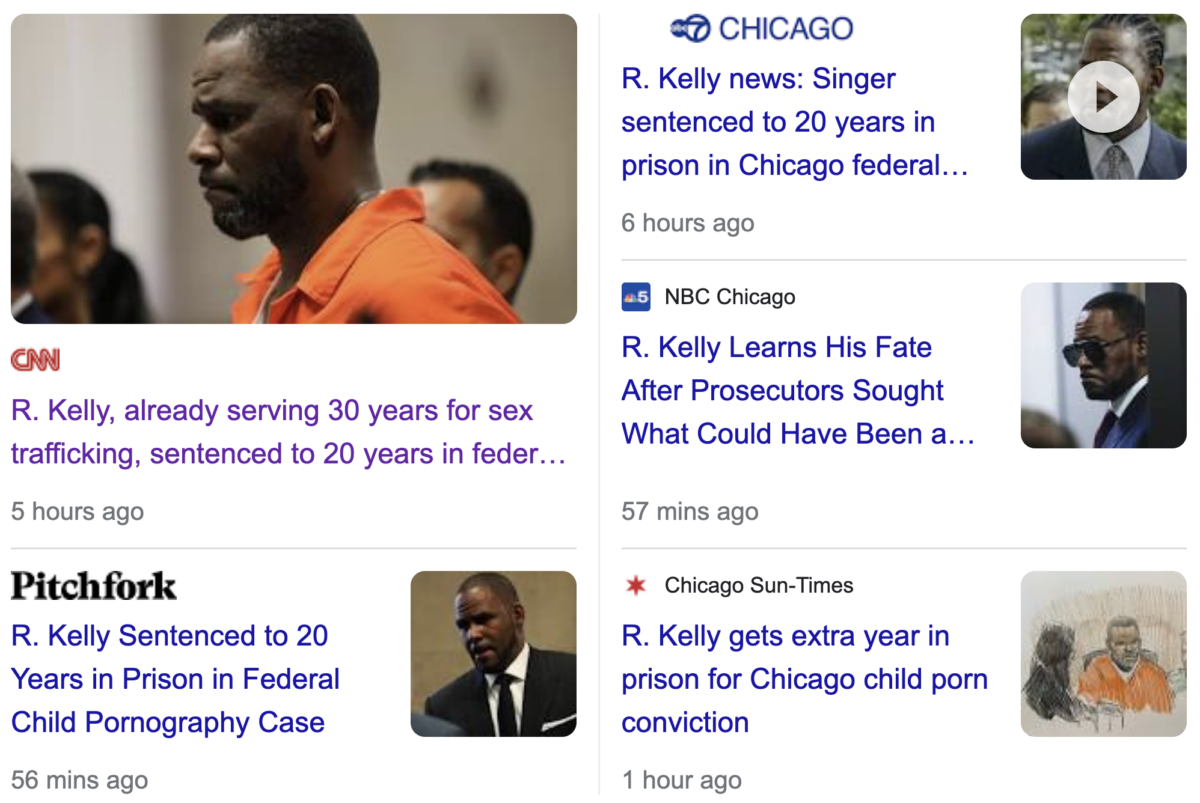 Notice the 1:53 post time, on the 54th day of the year.
Jesuit Order = 153 / 144 / 72 / 54
Pornography = 153 / 144 / 72 / 54
Recall, R. Kelly was sentenced to prison when he was 54-years-old.
And now he is being shamed again, on the 54th day of the year, while he is 56.
Society of Jesus = 56
Black Lives Matter = 56
Black Power = 56
Keep in mind this latest news comes in Black History Month.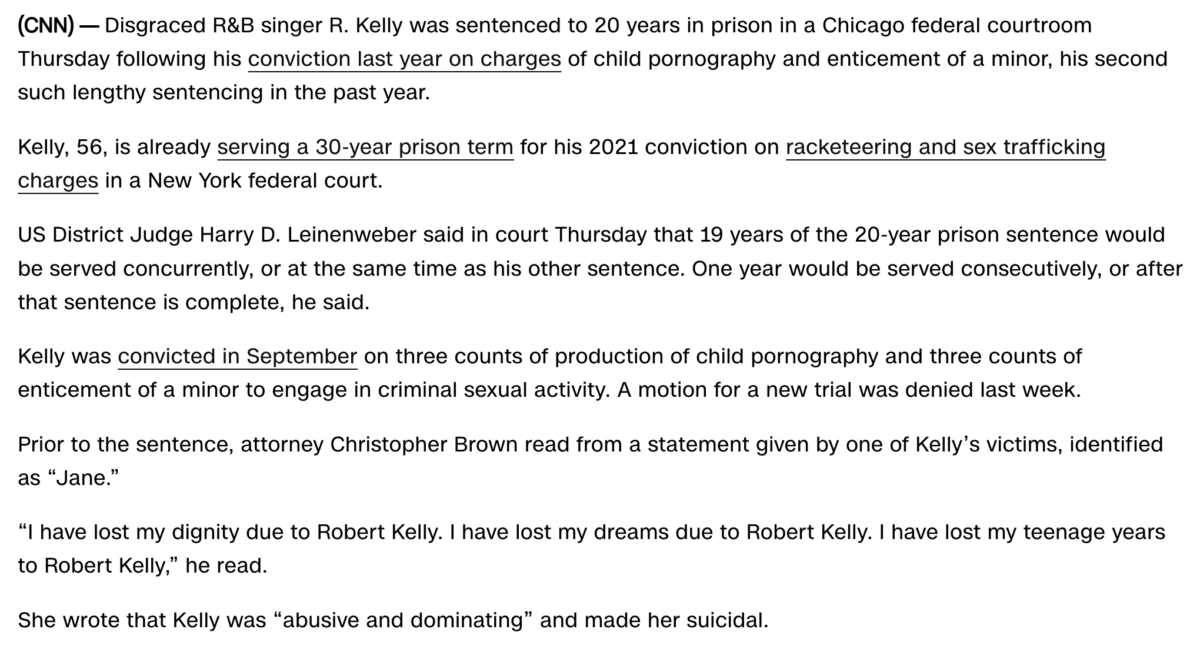 https://www.cnn.com/2023/02/23/entertainment/rkelly-chicago-child-porn-sentence/index.html
Judge Leinenweber = 78 / 84
Jesuit = 78 / 84