Rafael Nadal pass Novak Djokovic in Grand Slams, winning his 21st at the Australian Open, January 30, 2022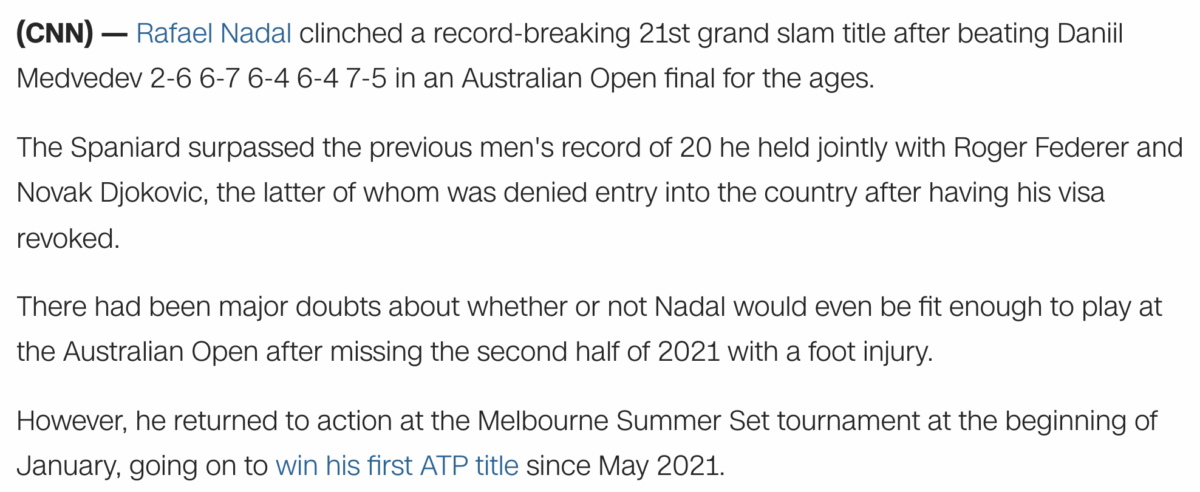 https://www.cnn.com/2022/01/30/tennis/australian-open-mens-final-nadal-medvedev-spt-intl/index.html
After being tied at 20, Nadal passes Djokovic with his 21st Grand Slam win, January 30, 2022, 241-days after his 35th birthday.
241, 53rd prime
Novak Djokovic = 53
1/30/22 = 1+30+22 = 53
-Last year Novak won the 53rd edition of the current Australian Open
-This year Nadal wins the 54th edition
—Jesuit Order = 54
—Jesuit = 21




Recall, Nadal got the most attention when Novak Djokovic was being booted from the Australian Open.

https://bleacherreport.com/articles/10023889-rafael-nadal-on-novak-djokovic-no-one-player-is-bigger-than-the-australian-open
I have little doubt Novak will be back on top with 22 Grand Slams before long. This ritual takes place 253-days after his birthday.
253, 22nd triangular number
Jesuits = 22
'22 (The year is 2022)


And do you think Nadal wore purple in tribute to Pfizer's vaccine?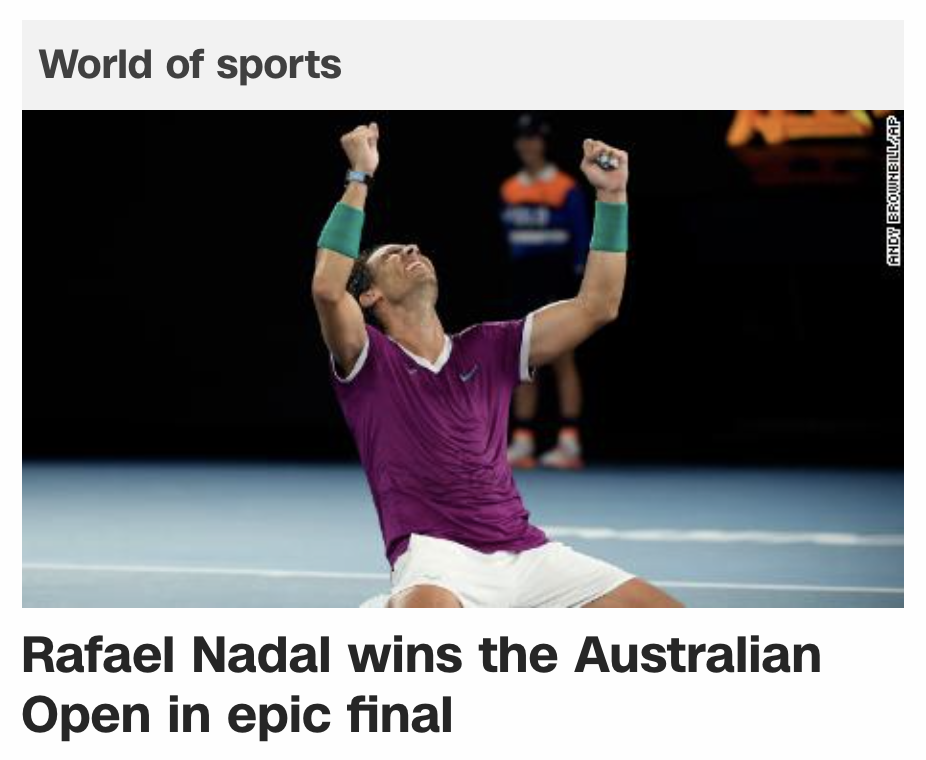 Rafael Parera = 57 / 78 / 102 / 222
Vaccine = 57
-Rafael Parera = 102
-Pfizer and GlaxoSmithKline merged 102-weeks before vaccine approval
Jesuit = 78
Wuhan Coronavirus = 78 / 222