Randy Meisner of the Eagles, dead at 77, July 26, 2023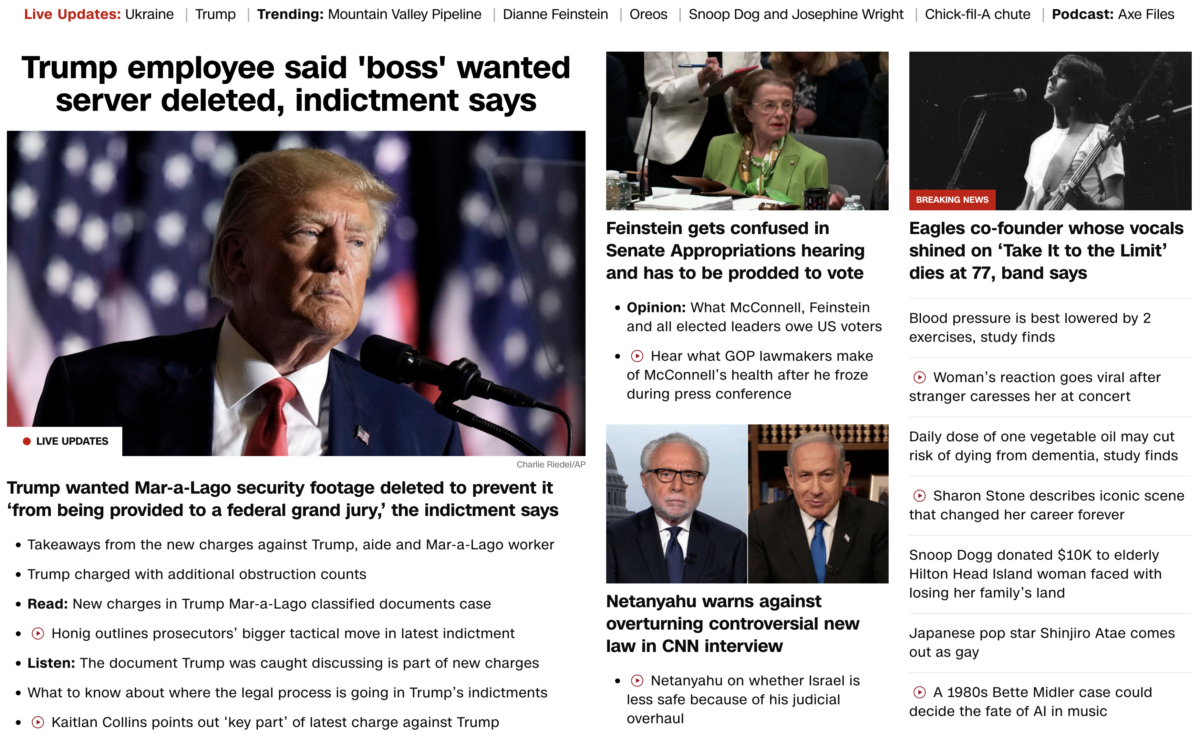 On the 77 date numerology, the news of Randy Meisner being dead at 77 breaks.
7/27/2023 = 7+27+20+23 = 77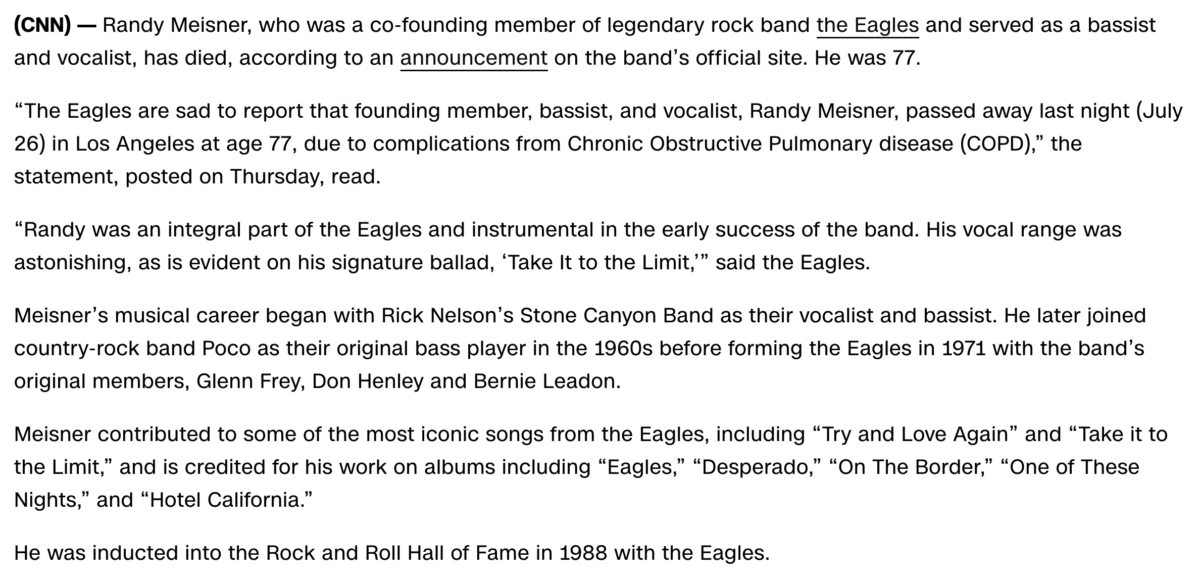 https://www.cnn.com/2023/07/27/entertainment/randy-meisner-death/index.html
He died exactly 20 weeks after his last birthday, March 8.
*Rock = 20
*COPD = 20
Death = 20
Time = 20
Cross = 20
t, the 20th letter, is also a cross

He died four days after Don Henley's 76th birthday, and he died on 76 date numerology. Of course, Take It To The Limit was one of the biggest songs of the year '76, having released at the end of '75.
7/26/2023 = 7+26+20+23 = 76
Guitar = 76 (He played Guitar and Bass Guitar)
Keep in mind Take It To The Limit was on the Eagles' fourth album.
The date numerology for the day did break down all the way to four.
76 is 7+6 = 13
13 is 1+3 = 4
Also, Glenn Frey died 7 years and 6 months ago. He died at age 67, 67 days from the Eagles of Death Metal concert tragedy in Paris, France.

Also, regarding the 76 date numerology, Hotel California, their biggest album and song of all-time, released in 1976.


The day he died was the day leaving 158 days in the year.
Freemasonry = 158
Secret Society = 77
Notice Freemasonry's common logo, a duel headed eagle, like how multiple members of the Eagles can sing, a band that is unique in that regard.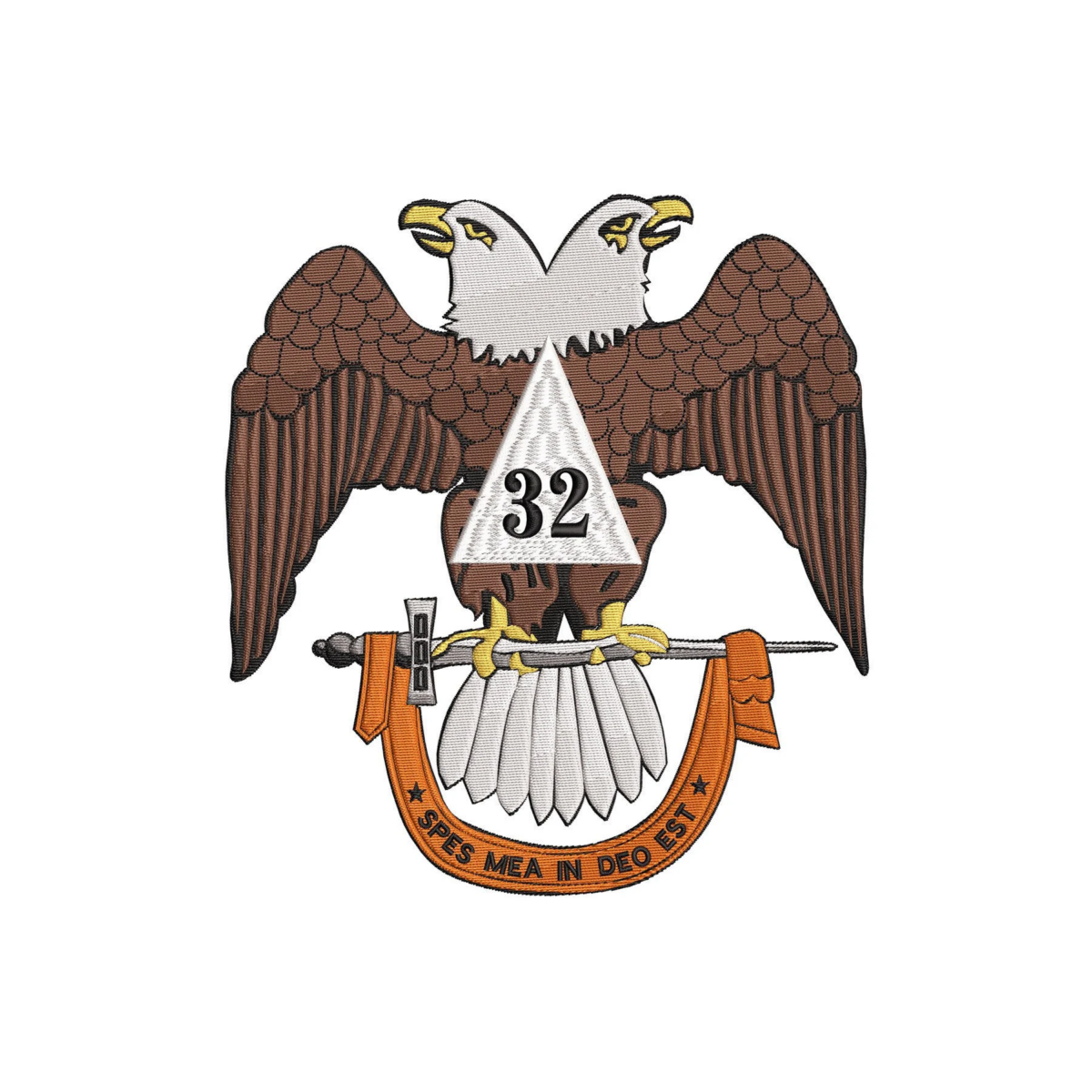 It goes with his wife's death anniversary of March 6 being a span of 143 days prior.
Scottish Rite of Freemasonry = 143
She died while "cleaning a shotgun."
Shotgun = 32 (32nd Degree)
Eagles = 32
The single for Take It To The Limit released on November 15, 1975, the day leaving 46 days in the year, and the album released June 10, 1975. That means he is dead 46 days after the album's anniversary.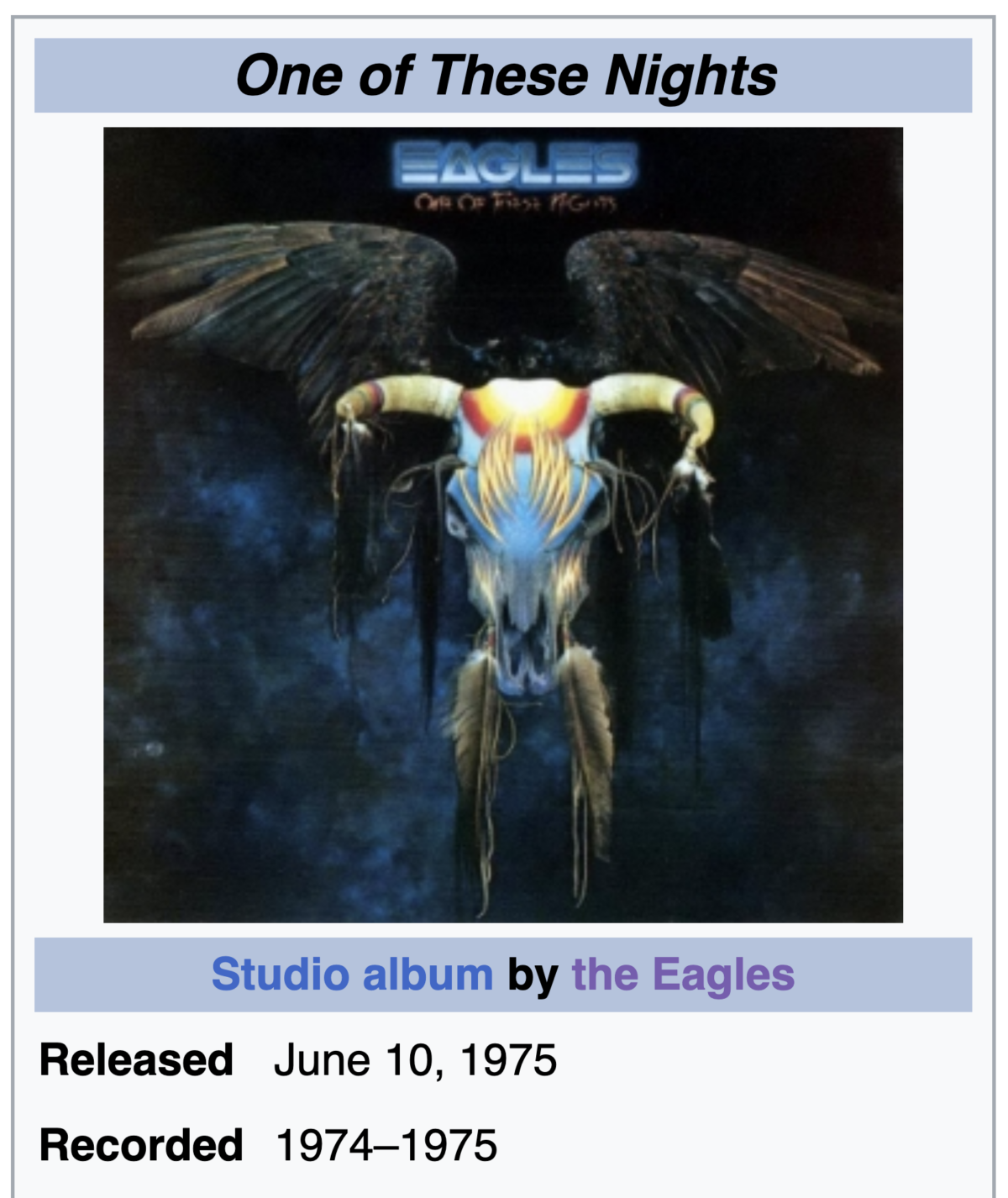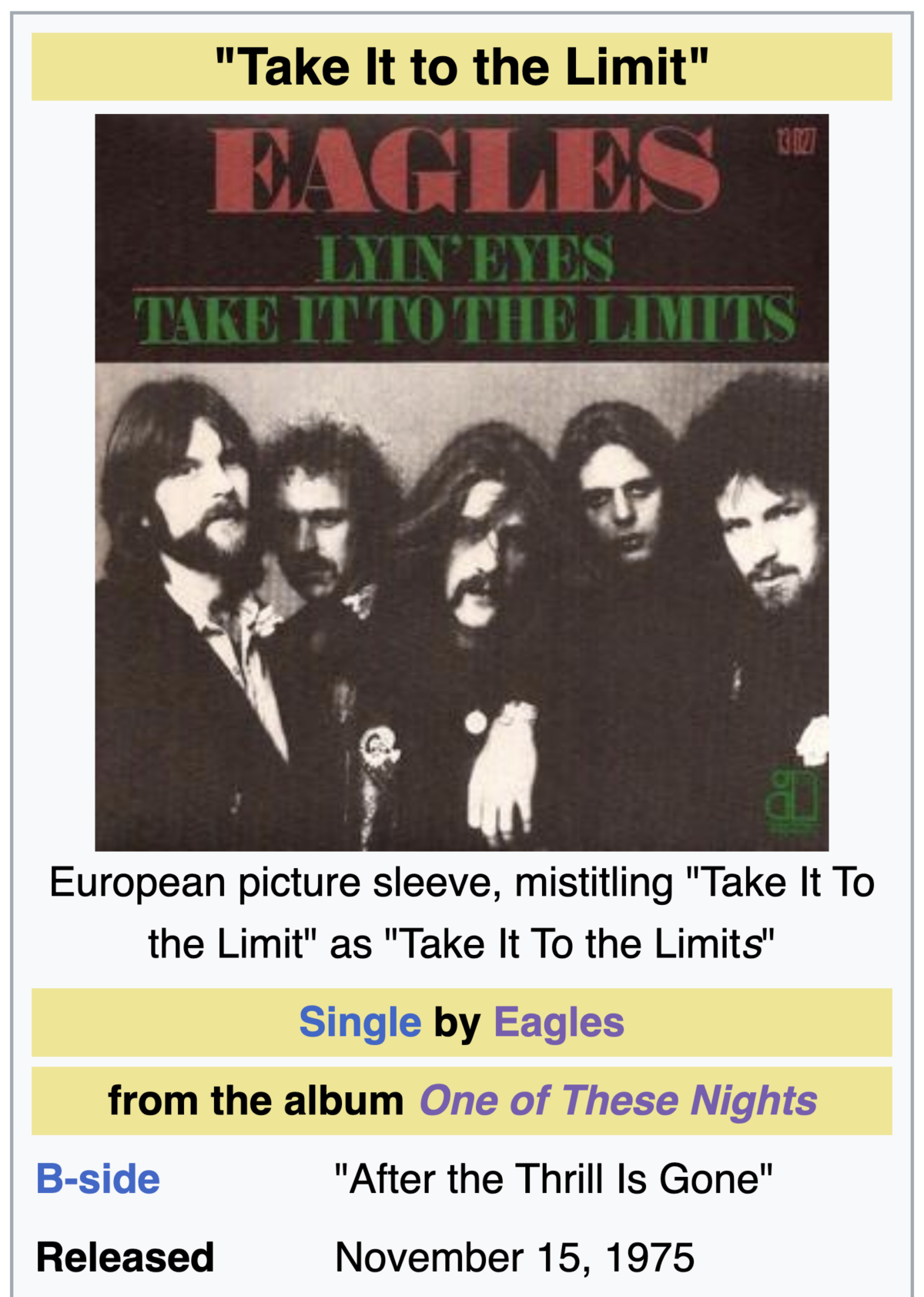 He died 253 days after the anniversary of the single's release.
253, 22nd triangular number
Eagles = 22