Regulators close New York's Signature Bank, citing systemic risk, Sunday, March 12, 2023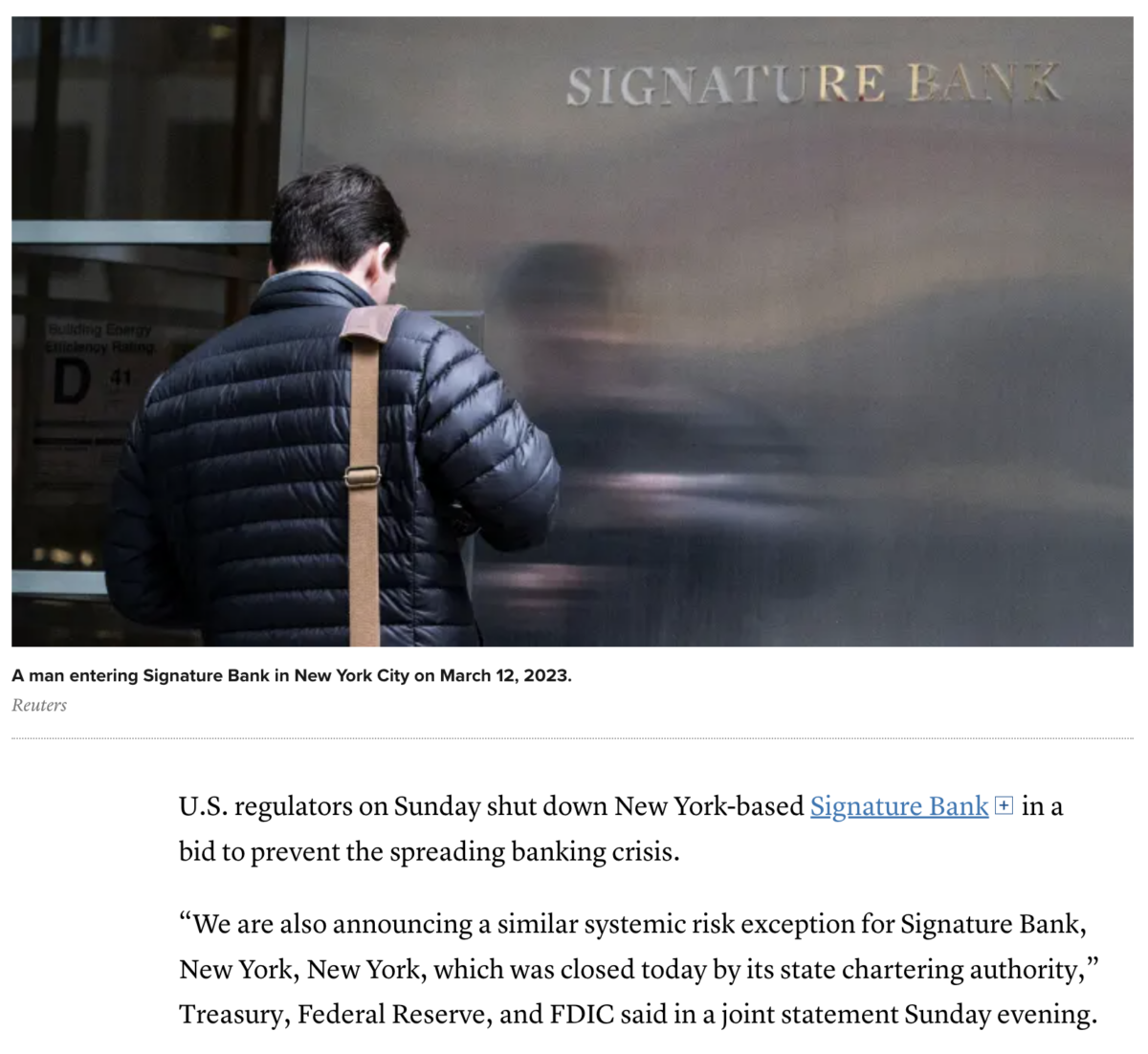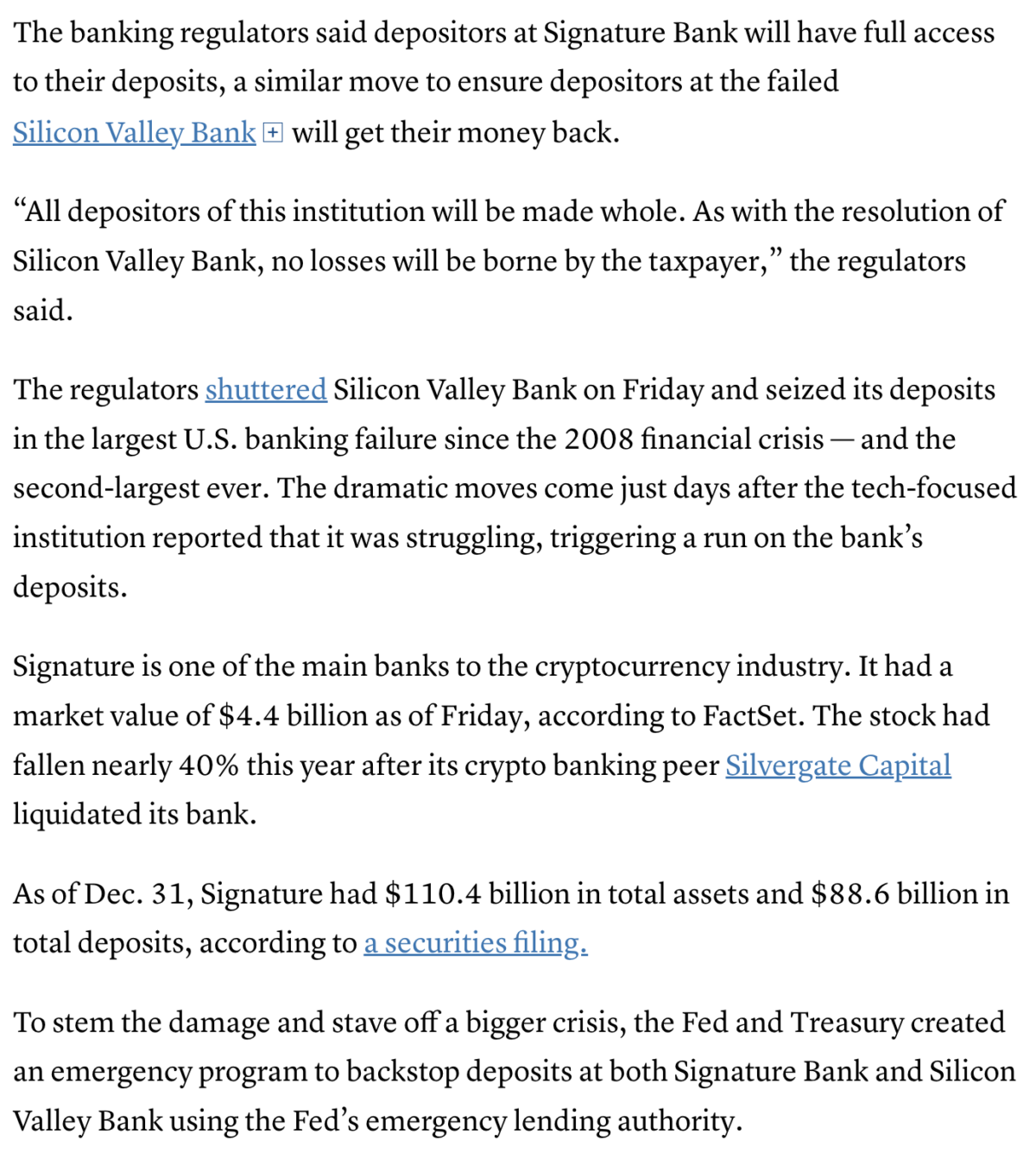 https://www.cnbc.com/2023/03/12/regulators-close-new-yorks-signature-bank-citing-systemic-risk.html


Once again, Silicon Valley Bank was established in '83 and collapsed 83 days after the Pope's birthday, after Silvergate Bank collapsed on March 8, or 8/3.
Tomorrow, March 13, or 13/8, will be the 83rd day of winter.



Today is the 82nd day of winter *Systemic Risk = 82 (reason for shutdown)
And again, we've been anticipating this since the ritual with the BILLS player, Damar Hamlin, who collapsed by the numbers, and who has a March 24 birthday, the 83rd day of the year.


Also, for the record, Signature Bank was established on the anniversary of the Illuminati's birthday, May 1, 2001, meaning they have been shut down by the Feds a span of 51 days from their 5/1 birthday.
Federal = 51
Conspiracy = 51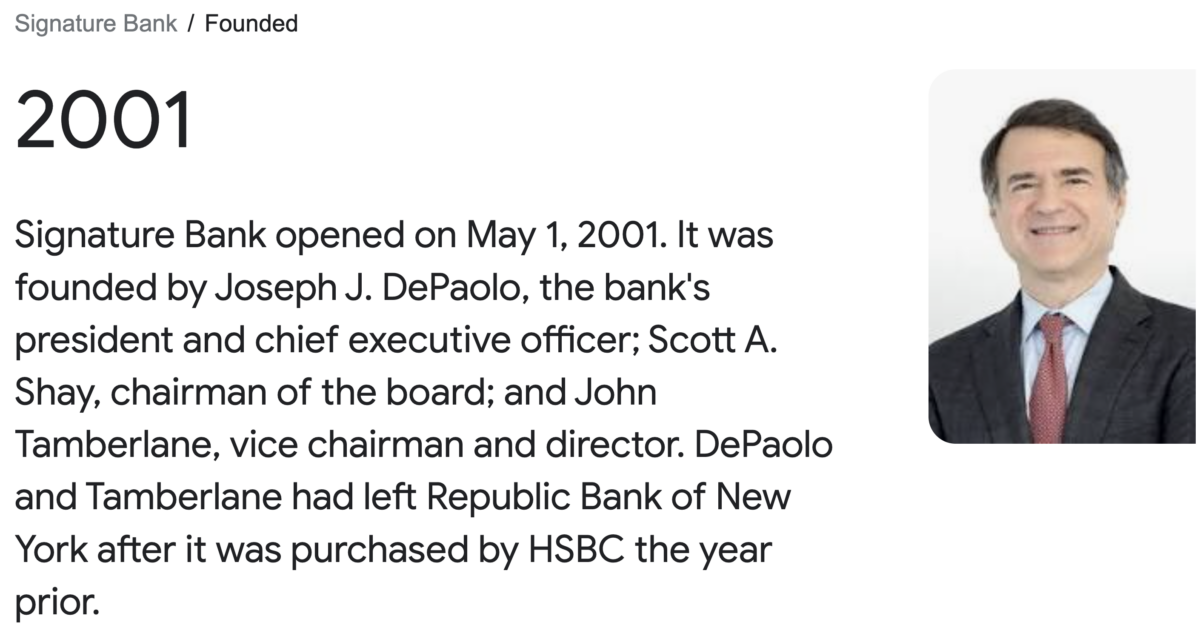 Keep in mind the banks to close in the past week are Silvergate, SVB, and Signature. Thus, they all begin with an 'S,' the 19th letter.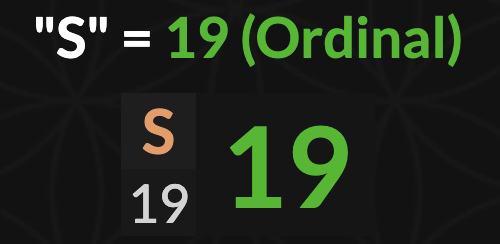 All of this is coming around the three year anniversary of the "Covid-19" pandemic declaration.