Rep. Pat Schroeder's March 13, 2023 death, after joining Congress in '72

Notice, Pat Schroeder, who became a member of Congress in '72, died on the 72nd day of the year, March 13, 2023.
She died on the 10th anniversary of the first Jesuit Pope being established.
Jesuit Order = 72
She also died during "Women's History Month."
On top of that, she died on 13/3, like 133.
Government = 133
President = 133
White House = 133
Keep in mind she joined Congress the same year as Joe Biden, the current US President.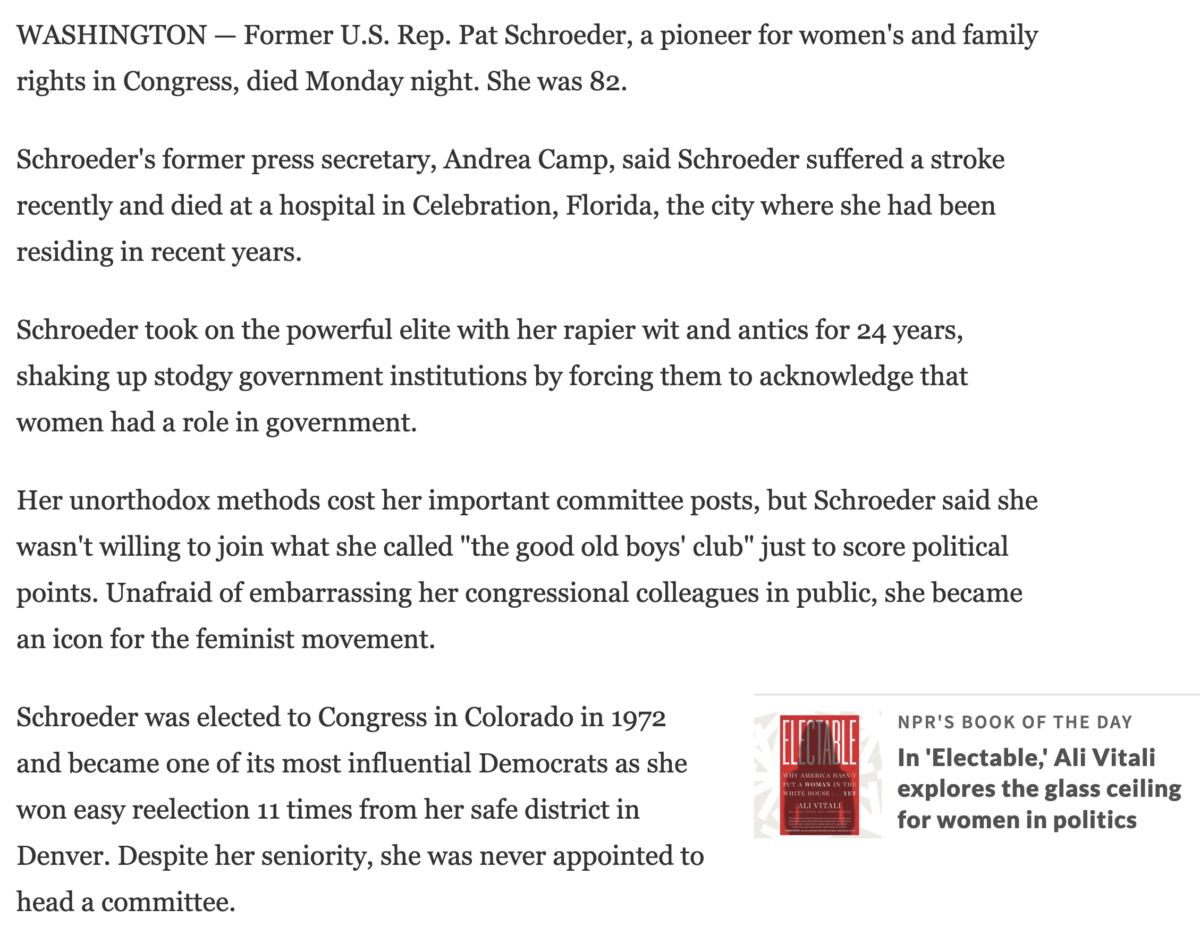 https://www.npr.org/2023/03/14/1163292453/former-rep-pat-schroeder-a-pioneer-for-womens-rights-dies-at-82

https://en.wikipedia.org/wiki/Pat_Schroeder
She died 32 weeks and 2 days after her birthday (322).
She died 139 days before her upcoming birthday, or a span of 140 days.
Freemasonry = 139
America = 139
Washington = 140