Richard Belzer, actor and comedian, dead at 78, Sunday, February 19, 2023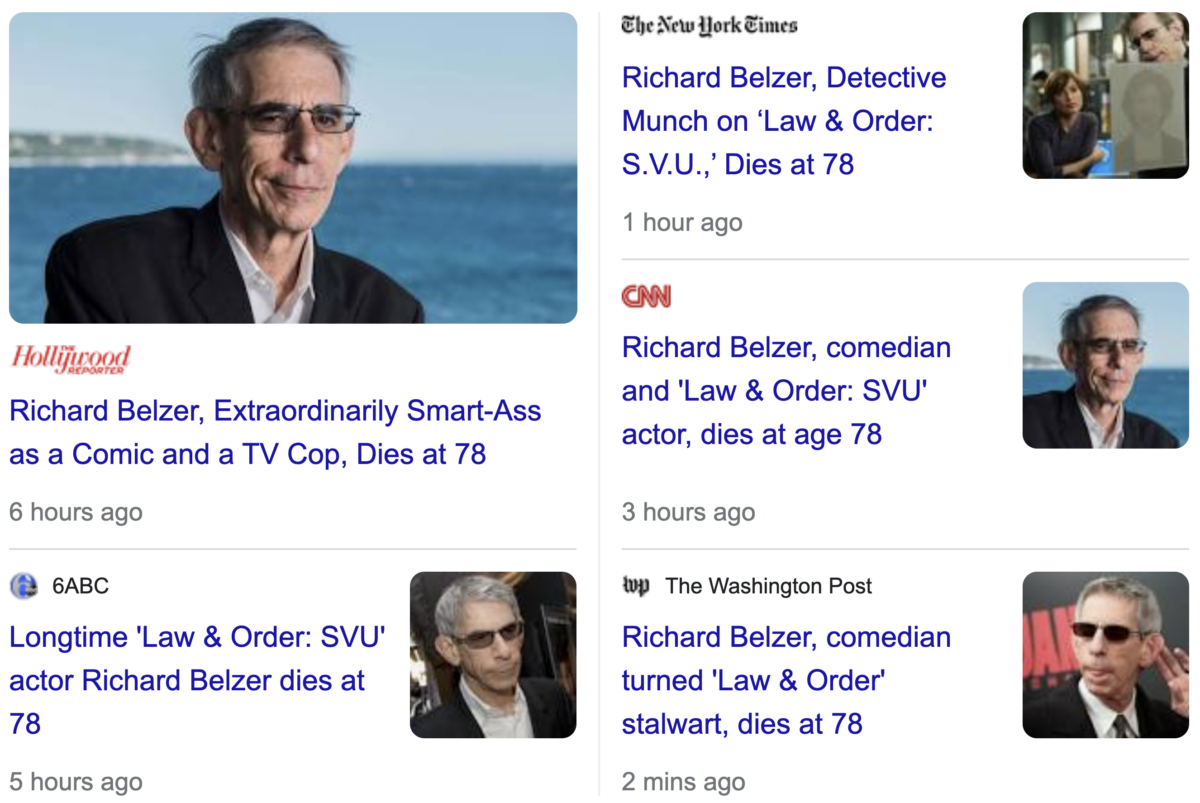 Richard Belzer is dead at 78.

He is dead on a 'Sunday,' in France, the land of the Jesuits.

His full name was Richard Jay Belzer.

It goes with his August 4, or 8/4 birthday.
He died 199 days after his birthday (46th prime).


Another 'comedian' has died on the 'kill' date. This time it is Richard Belzer.
2/19/2023 = 2+19+20+23 = 64
2/19/23 = 2+19+23 = 44

*Today is 64 days after the Pope's birthday.
And notice below it says he made his acting debut in 1974, with 'The Groove Tube.'

His role on Law & Order SVU also fits in with him dying on the 50th day of the year.
Law & Order SVU = 50
-Law and Order SVU = 177 / 201
-The Jesuit Order = 177 / 201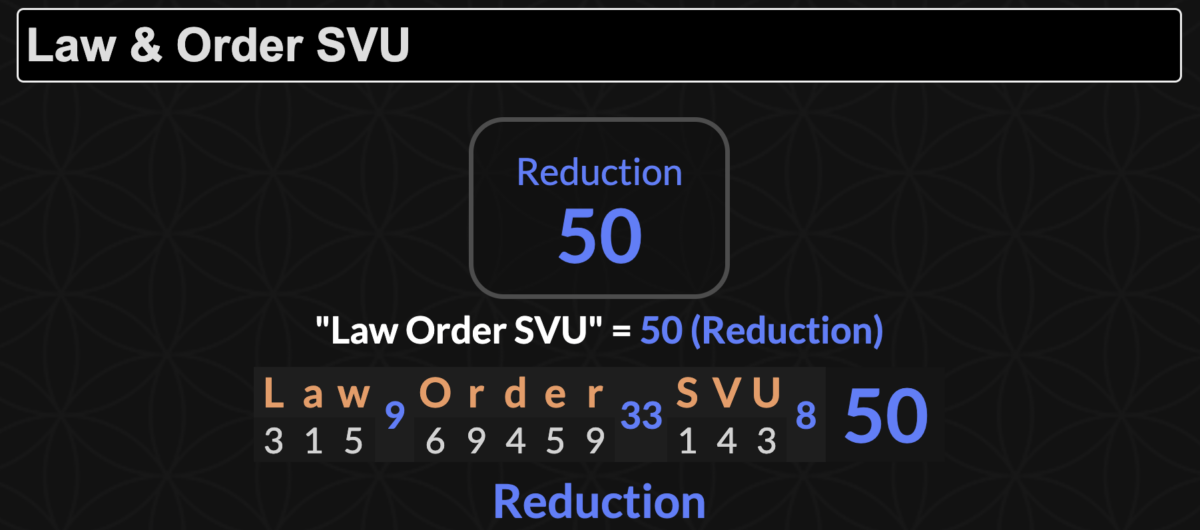 Here's a clip of Richard Belzer from 1978.
And notice, the story comes from comic writer Bill Scheft, who turned 66 FOUR days before the death of Richard Belzer.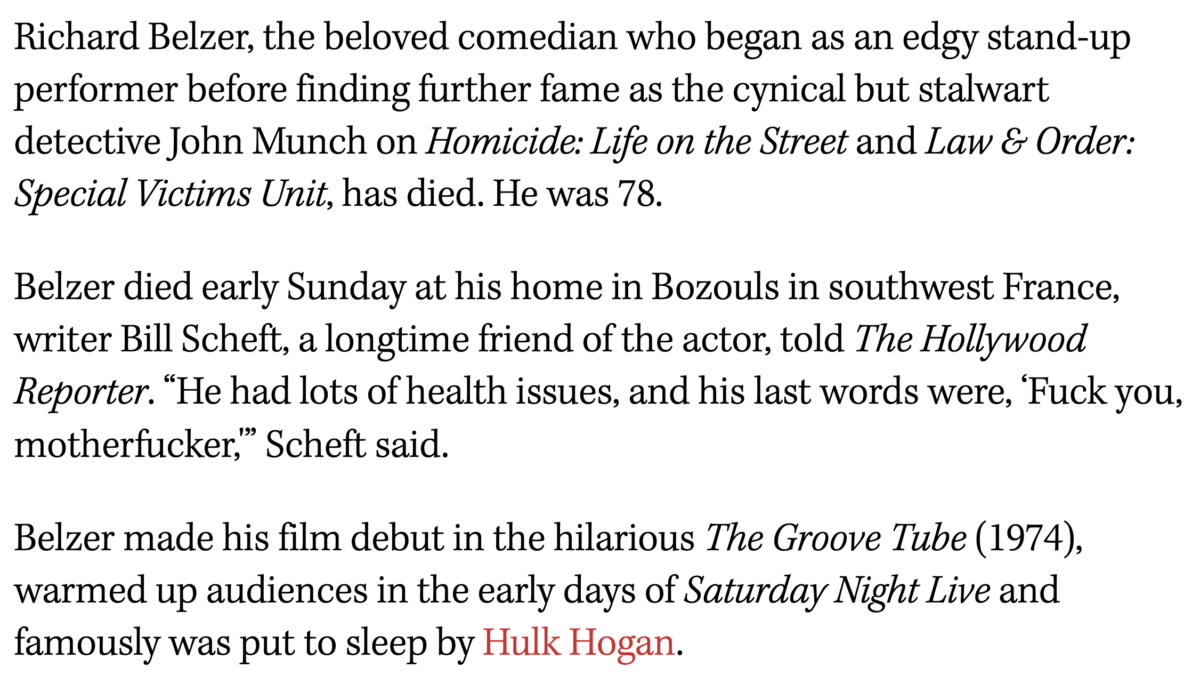 https://www.hollywoodreporter.com/tv/tv-news/richard-belzer-dead-homicide-law-order-1235329813/
Fuck you, motherfucker. Famous last words.
And as for the place of death…
Bozouls = 79 / 34
Murder = 79 / 34
France = 34
Jewish = 34