Richard Pitino, fired by Minnesota, at age 38, March 15, 2021, the Ides of March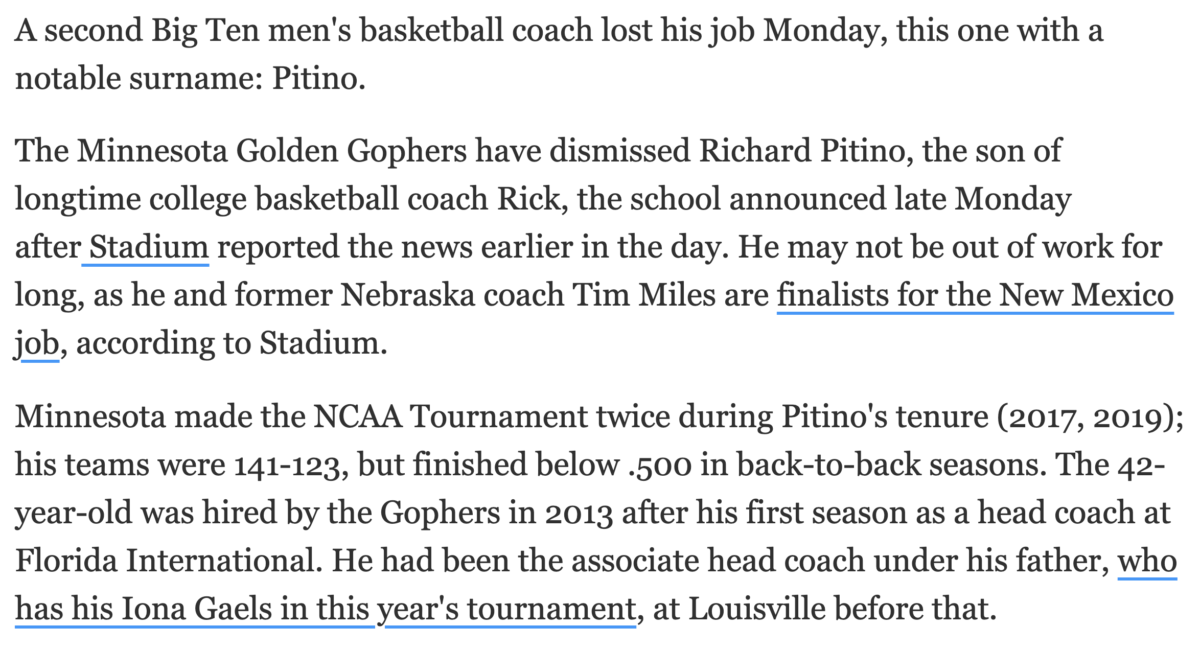 https://www.usatoday.com/story/sports/ncaab/bigten/2021/03/15/richard-pitino-let-go-minnesota-golden-gophers-mens-coach/4704249001/
I'm not sure if he is really 42, Wikipedia has him at 38, as does college basketball reference, born September 16, 1982.

He was fire on his 181st day of his age however, the 42nd prime. And it looks like at age 38.
Minnesota = 38
This could factor in with his father, who is currently coaching the Iona Gaels.

And in light of him being born in '82, this is the 82nd March Madness Tournament.