Robert Downey Sr. dead at 85, July 6, 2021

Robert Downey Sr. has died on July 6, 2021, the 187th day of year, the date written 6/7.
Blood Sacrifice = 67
Human Sacrifice = 67
Satanic = 67
Keep in mind July 6 is the 187th day of the year, a number associated with homicide.
Furthermore, he died on his 14th day of his age.
Dead = 14
End = 14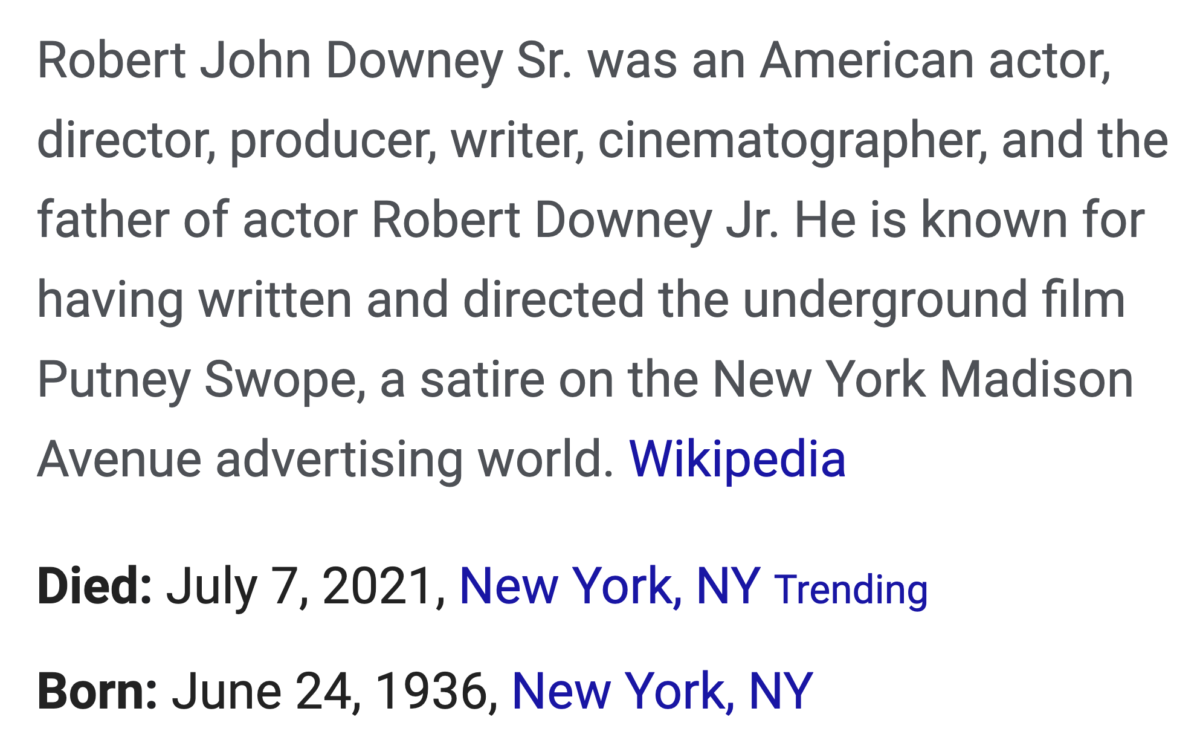 https://www.cnn.com/2021/07/07/entertainment/robert-downey-sr-obit/index.html
Also interesting, he died on his son's 94th day of his age, 56.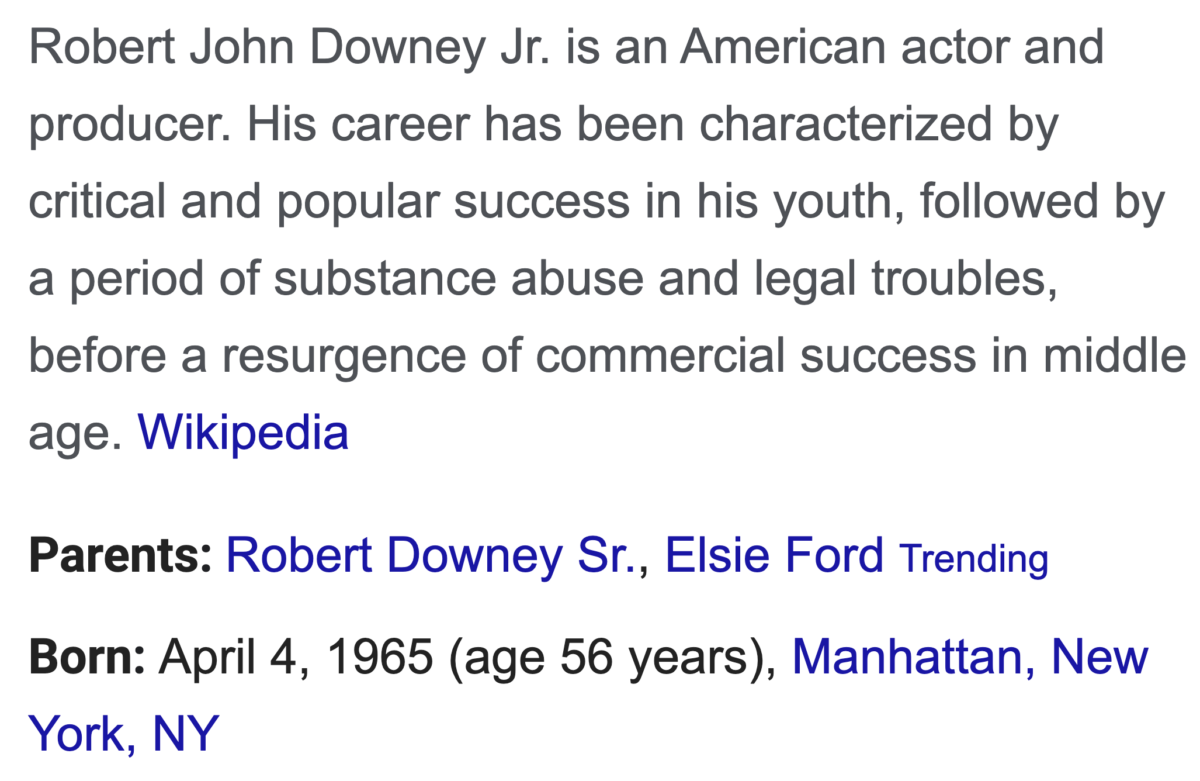 Roman Catholic Church = 94
Society of Jesus = 56
His father was 85. *Iesus Hominum Salvator = 85
And notice how Robert Downey Sr. fits in.

The Jesuit Order = 201 / 177
Catholic Church = 75
Jesuit = 78