Ronald Reagan's cancer surgery of July 20, 1985, 201-days before his birthday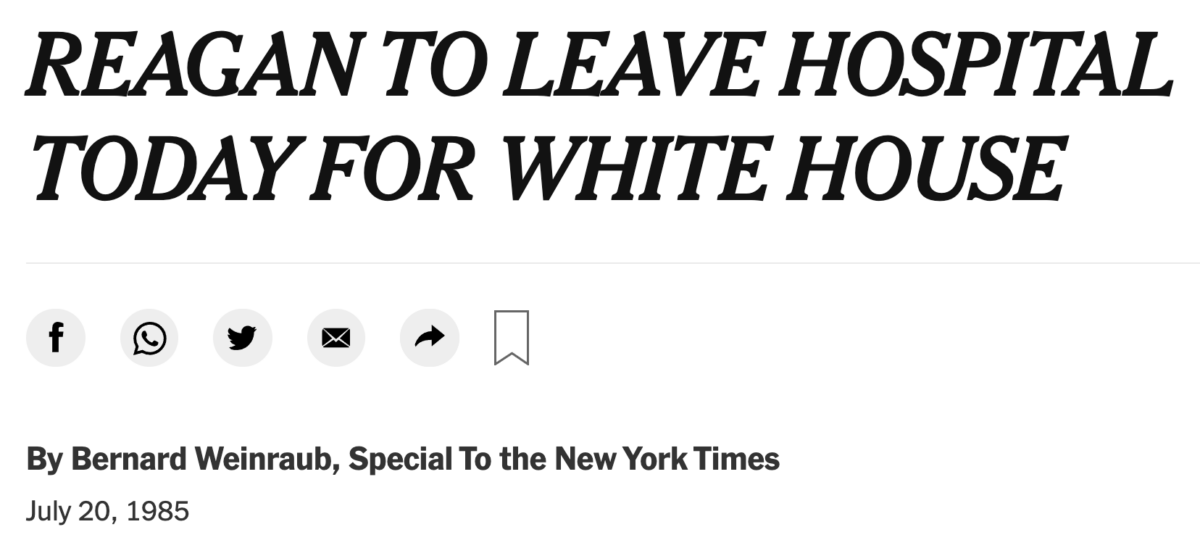 Read about the history of cancer treatment in relation to the Jesuit order here.
Notice a Jesuit became the head of cancer research in 1956.
Society of Jesus = 56
Washington D.C. = 56
Ronald Reagan = 56
-Reagan died on 5/6 (June 5)
With regards to Reagan, he supposedly had a cancer related surgery performed on July 20, 1985, the 201st day of the year, 201 days before his February 6 birthday.
The Jesuit Order = 201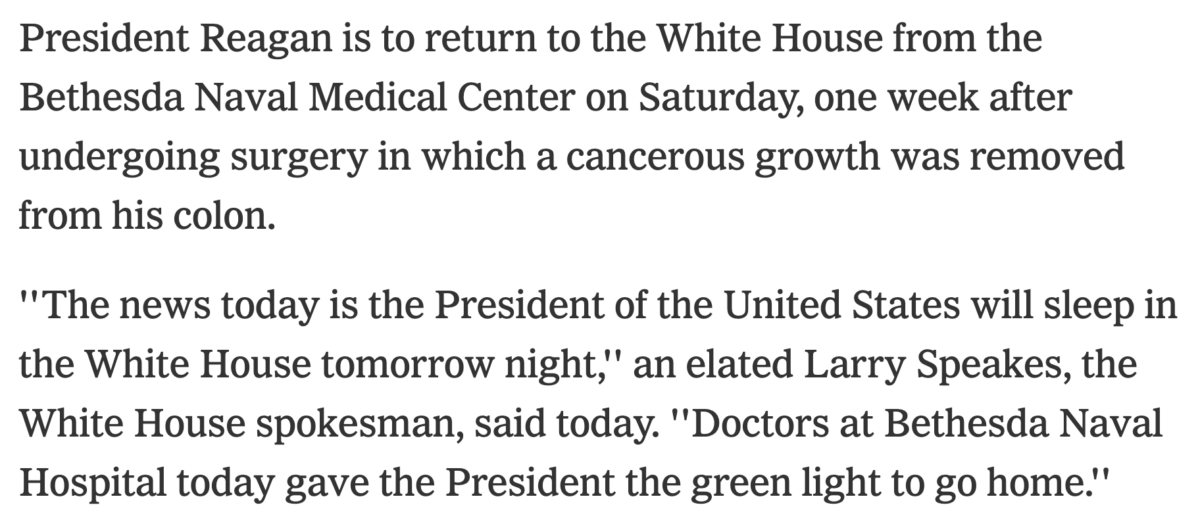 Link.