Rosalynn Carter enters hospice care with Jimmy Carter, November 17, 2023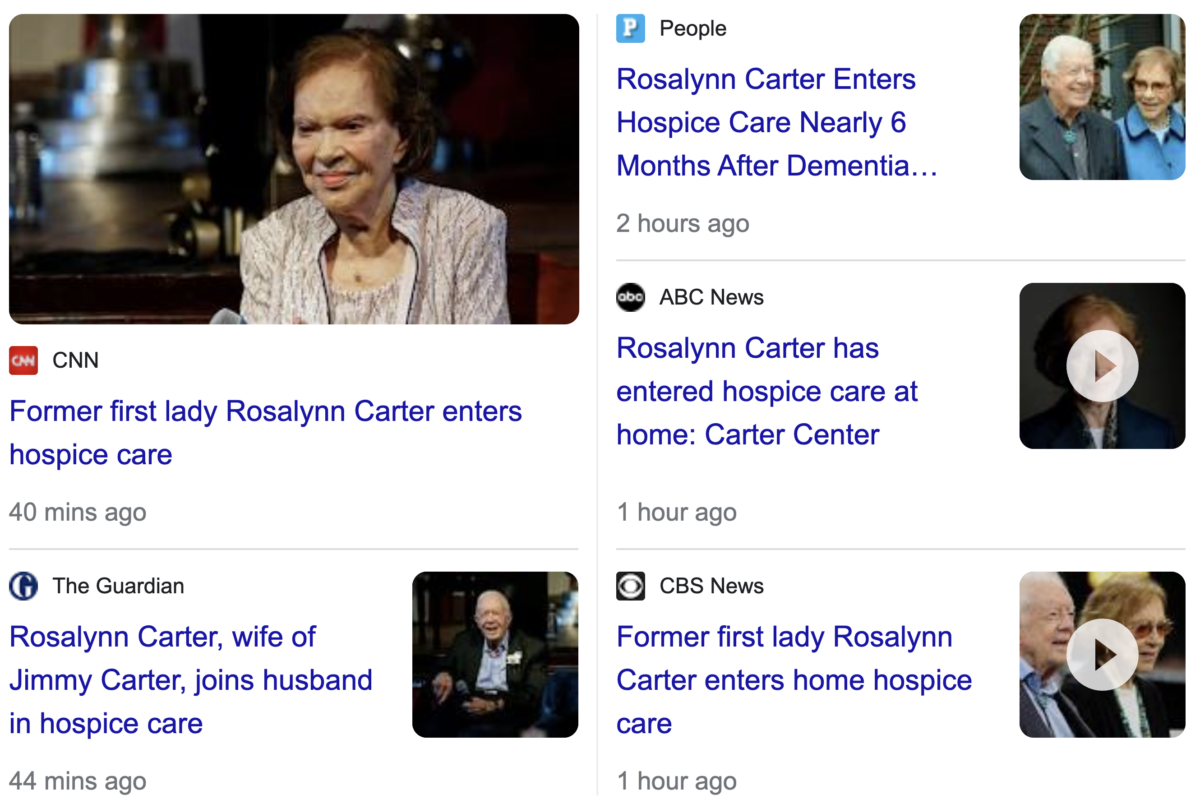 Rosalynn and Jimmy Cater represent Georgia, the 4th state. It goes with today being November 17, the day leaving 44 days in the year. It also goes with why Obama putting out his book A Promised Land on this date, November 17, a few years back.
Georgia=44
FYI, Jimmy and Rosalynn after birthdays that are 44 days apart.
Today is 47 days after Jimmy Carter's October 1 birthday.
President=47
White House=47
Time=47
Government=47
Authority=47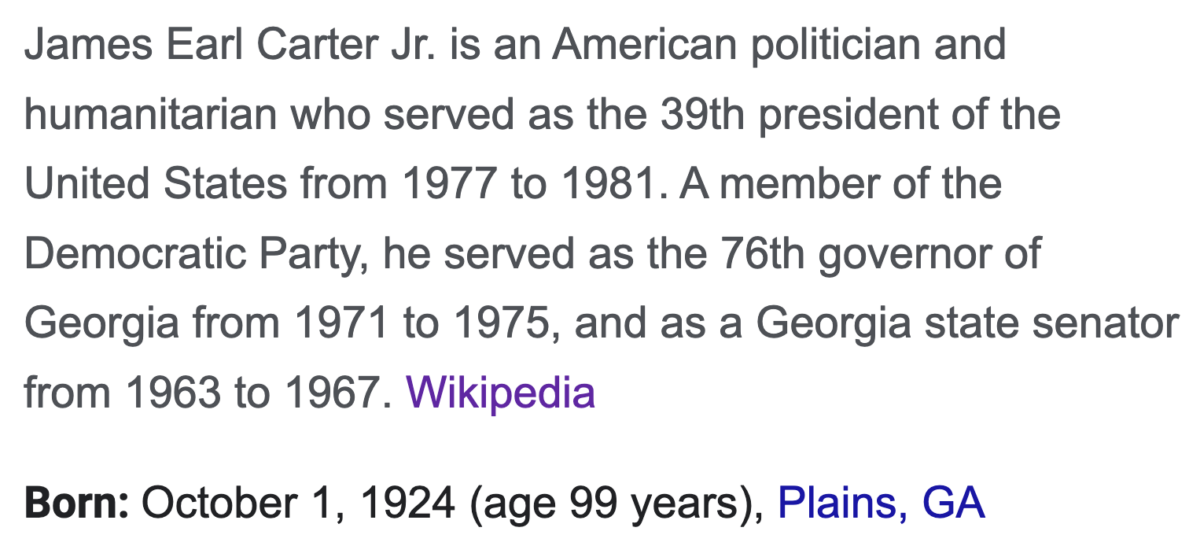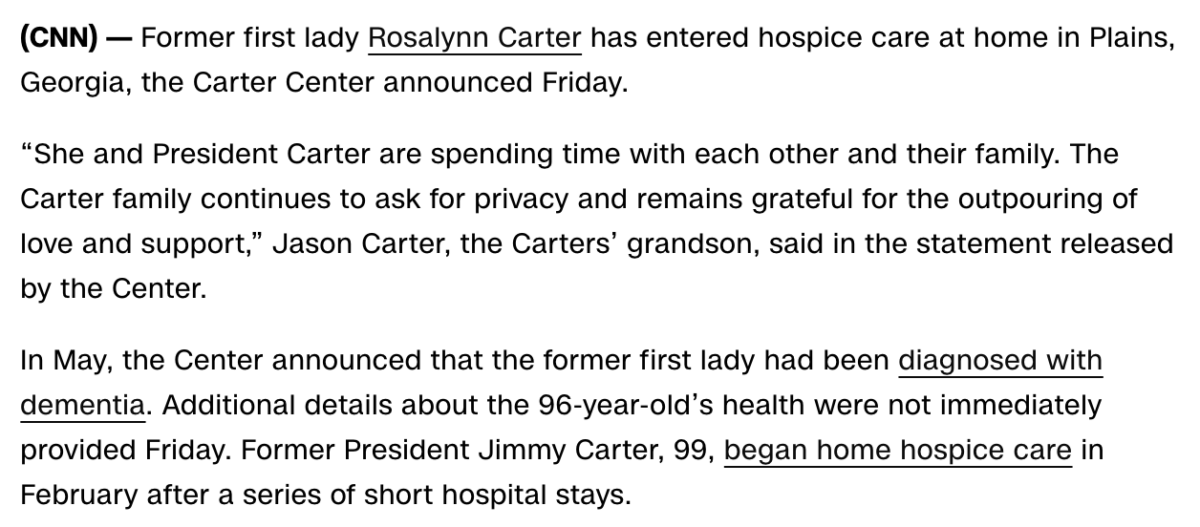 Notice, this past July was their 77th wedding anniversary.
United States=77 (DC on the 77th Meridian)
Secret Society=77
They were even married on 7/7.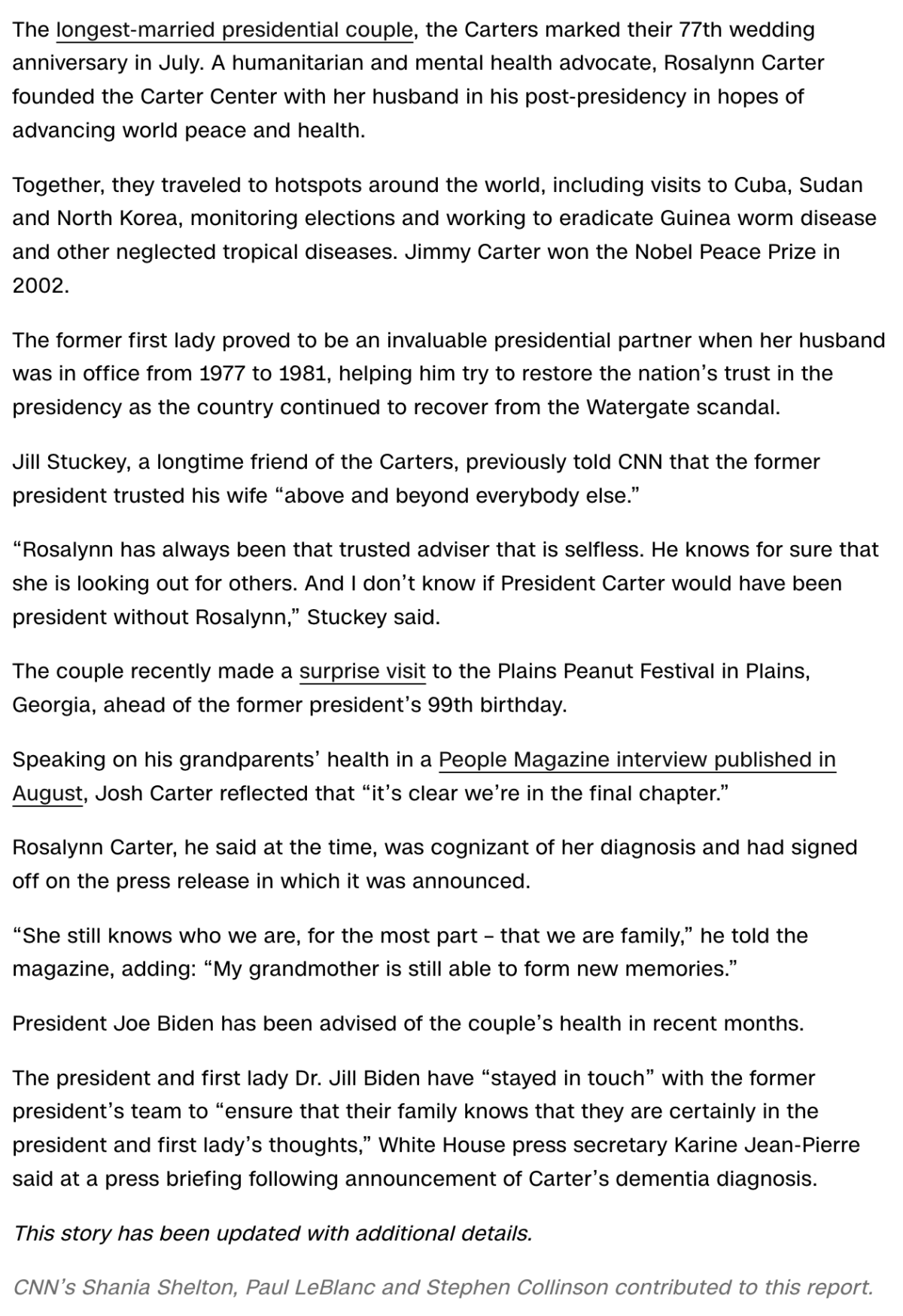 https://www.cnn.com/2023/11/17/politics/rosalynn-carter-hospice-care/index.html