https://en.wikipedia.org/wiki/Charlotte_de_Rothschild
Charlotte de Rothschild was born May 6, 1825, and died on July 20, 1899, on the 201st day of the year, at age 74.
Society of Jesus = 56
Jesus Christ = 74
–Jesus = 74
The Jesuit Order = 201
Jewish Mysticism = 201
–Tree of Life = 56

https://en.wikipedia.org/wiki/Alfred_de_Rothschild
And notice Alfred de Rothschild was born in '42, on the 201st day of the year.
Jesuit = 42
He died on the same day in history Guy Fawkes did.
He died at age 75, and Charlotte died 75 days after her birthday.
Catholic Church = 75
New World Order = 75
There was also Charlotte von Rothschild, who was born on June 13, the day leaving 201 days in the year.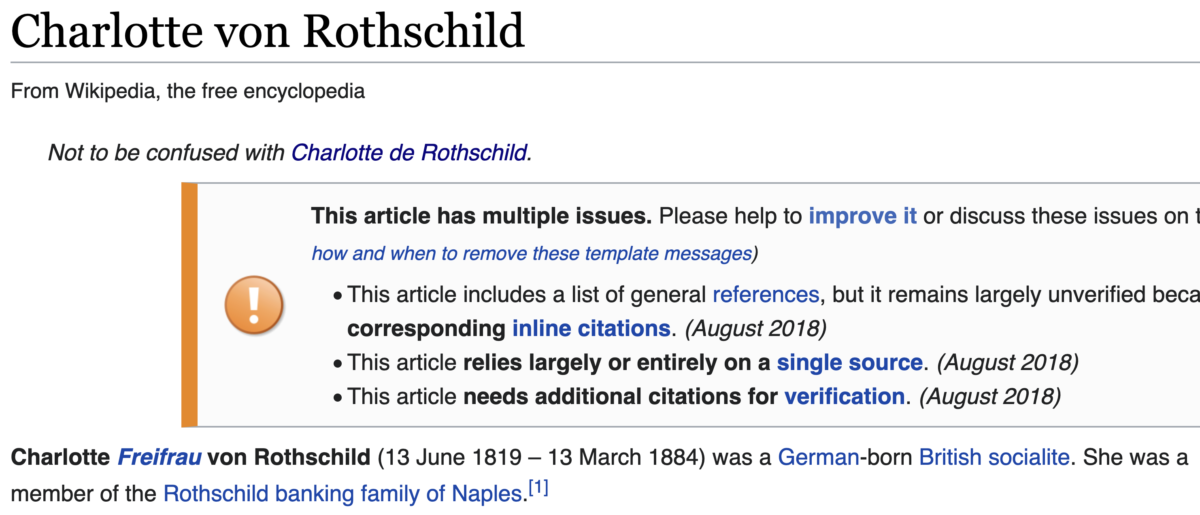 https://en.wikipedia.org/wiki/Charlotte_von_Rothschild
Notice, this Charlotte died in '84.
The Jesuit Order = 84 / 201
–Charlotte = 102
She died on the 82nd day of the year.
Ignatius of Loyola = 201
–Loyola = 82
She died 274 days after her birthday.
Iesus Hominum Salvator = 274