Roy Williams retires as a college basketball coach with 903 wins, in tribute to his mentor, Dean Smith, April 1, 2021 news


Notice that Roy Williams, who studied under Dean Smith, has retired with 903 wins.
Dean Smith = 93 (He won the championship with UNC in '93)
Of course he began with Kansas, the school connected to 33rd Degree Scottish Rite Freemason James Naismith, and now he is retiring after 33 seasons.
Also notice his career began in '88, and he finished with the Tar Heels. Tar Heels = 88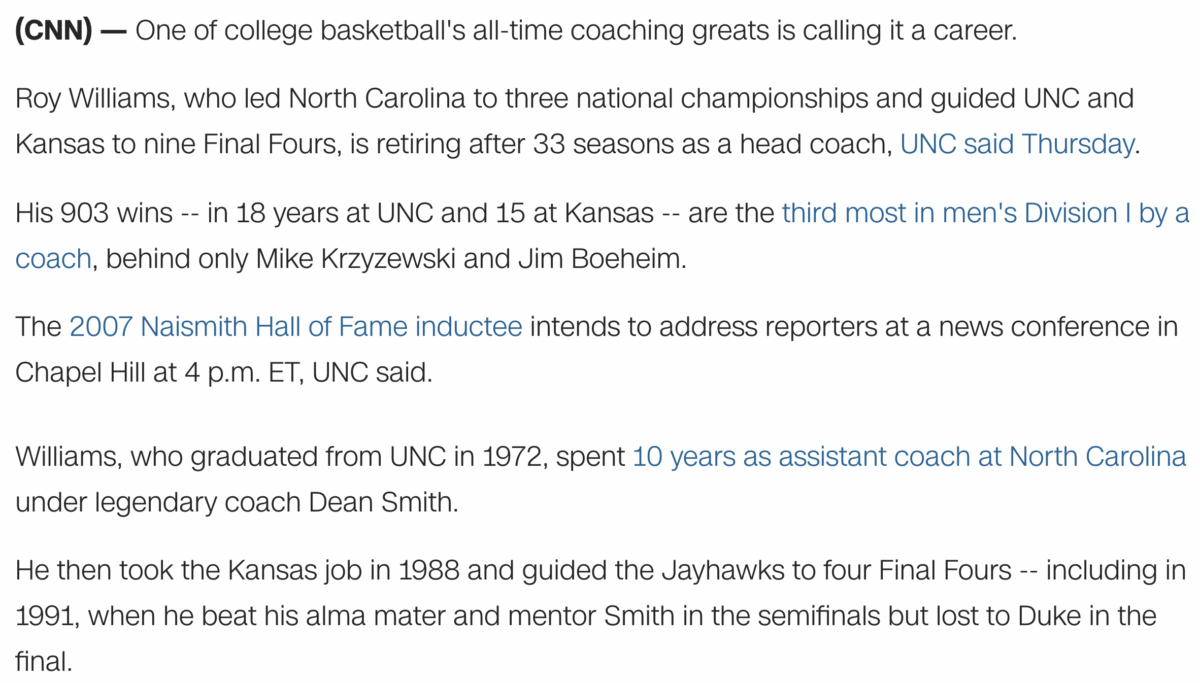 https://www.cnn.com/2021/04/01/us/roy-williams-unc-basketball-retirement-spt/index.html
Keep in mind his last full day on the job was March 31, or 3/31, like 331.
North Carolina Tar Heels = 331
331, 67th prime *North Carolina = 67